Are you sitting down? .. Okay here it goes. RockStar Games, publishers of probably the most loved multi-platform action title to have ever hit the market, Grand Theft Auto, have today finally made their debut on the App Store. But hold your excitement, for just a second ..
For anyone who isn't aware (where have you been? .. Mars?), the Grand Theft Auto series is a heart-racing, exhilarating and action-packed gaming experience. Originally created by Scottish game programmer Dave Jones, throughout, the game sees you play the role of various figures of the criminal underworld, all the while having the title take you on a hardcore roller-coaster of action, adventure, driving, occasional role-playing, stealth and racing.
But don't get too excited. Toni Cipriani, Donald Love and Vincenzo Cilli are nowhere to be seen on Apple's store of dreams, just yet. In fact, RockStar have debuted without their flagship GTA franchise. Instead, the studio's debut application is that of the musical variety. Partnering exclusively with multi-platinum producer Timbaland, Beaterator is a beat machine for both iPhone (and iPod touch), with the ability to record and play voice loops. More importantly it sees signature beats from world renowned DJ and producer, Timbaland, land on the platform.
Now, this is exciting and all, but being a graphic designer myself, I can't help but think RockStar has short changed us iPhone and iPod users a little, with this. For example, if you take a look at the user interface on the PlayStation Portable (PSP) version which was released earlier this year, and then compare it to the App Store version (above), you'll see that our version is as far from "graphic intensive" as you can probably get. That's a shame really, considering it's RockStar, and they're launching the Beaterator title on a device as big as the iPhone for the first time, you'd kinda think they'd have made some substantial effort, right? To make that all important first impression?
But anyway, really I'm swaying from my original point of this article. Before today, an iPhone touch-based version of Grand Theft Auto seemed unlikely. Not because the type of game was deemed impossible on a device such as the iPhone, heck - we've already seen the likes of Payback and Gangstar: West Coast Hustle, both of which replicate GTA.
No, it was the sole fact RockStar wasn't even on the App Store yet, to facilitate the franchise coming to the platform, which brought the critics to say it would probably never happen.
The BIG news today though is that RockStar Games, the well-known worldwide, adorned publisher of the million-dollar Grand Theft Auto franchise, has finally made it's way onto the App Store .. and I'll bet my money that a multi-touch version of Grand Theft Auto won't be far behind.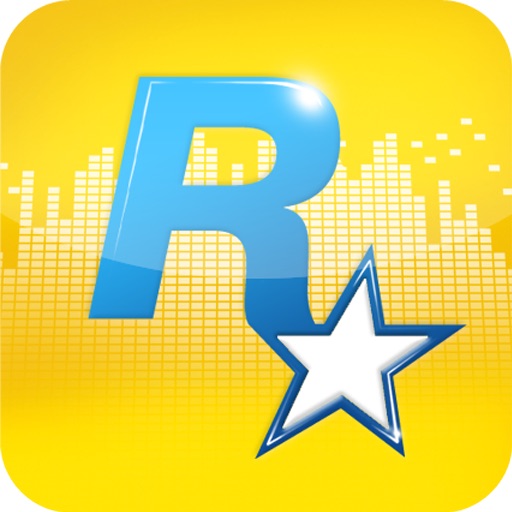 iPhone App - Designed for iPhone, compatible with iPad
Released: 2009-12-07
::
Category: Game
$2.99