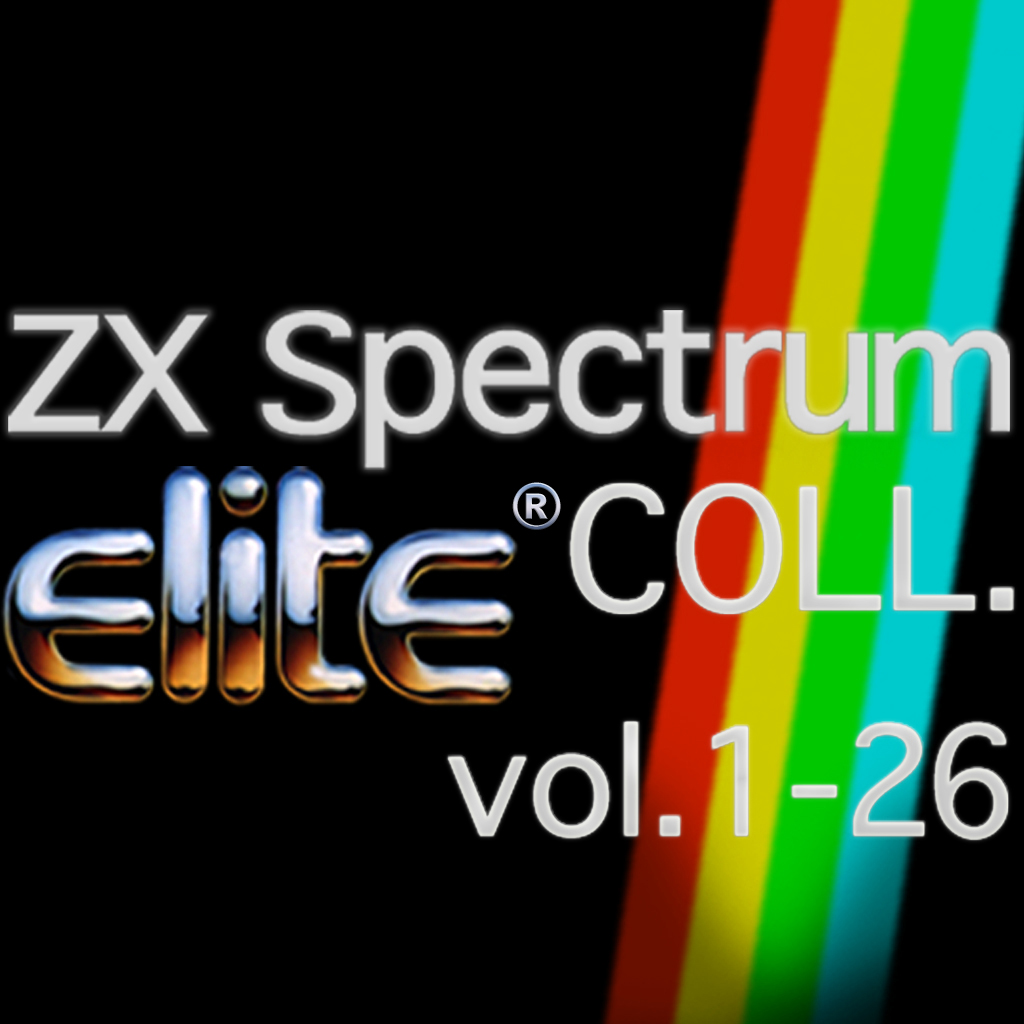 iPhone App
$2.99
Rating:
:: NOSTALGIC
A nostalgic walk down memory lane resides here with a collection of ZX Spectrum classics, and a few forgotten games too.
Developer:
Elite Systems
Price: $2.99
Version Reviewed: 1.5
Device Reviewed On: iPhone 4
Graphics / Sound
Rating:
Game Controls
Rating:
Gameplay
Rating:
Replay Value
Rating:
Overall Rating:
ZX Spectrum: Elite Collection is an interesting idea that holds a lot of promise. It's an emulator for the beloved ZX Spectrum, a fantastic computer of the 1980s. Along with that, your $3 pays for twelve games to be included in the collection. They might not be the biggest hits that you instantly think of but there are a few gems to remind you of your youth.
The games on offer are Saboteur, Buggy Boy, Chuckie Egg, Turbo Esprit, Frank Bruno's Boxing, Harrier Attack, Roller Coaster, Beyond the Ice Palace, Saboteur II, Batty, Kokotoni Wilf and Battle Ships. Many of them will sound at least vaguely familiar to those who grew up during the 1980s although I'll admit to having never heard of Kokotoni Wilf. The two Saboteurs were particular delights of the era, playing a ninja as they sneaked around, well, I can't remember the story now, but it was seriously cool at the time. You could throw shurikens and everything. Don't forget that this was an era before Shinobi and Ninja Gaiden. Chuckie Egg provided, for the time, fantastic Donkey Kong style action and Turbo Esprit was an amazing racing game. I spent hours playing Batty which was where my love of Arkanoid came from. So how have these greats aged? Er, not that well sadly.
While I gained some enjoyment from the titles especially Saboteur II, it was purely nostalgia based. I suspect those who haven't played them would feel rather underwhelmed by the graphics on offer.
The actual conversion is great though. The app provides you with a graphical menu displaying the original artwork for each title. It's a lovely touch that's instantly appealing. It does feel a little deceptive that you have to scroll down the list to find the ones that are included with the app. Other, more familiar titles such as Skool Daze, Laser Squad, Manic Miner and Monty on the Run have to be purchased in bundles that cost a couple of bucks.
Once you've chosen a game, the top half of the screen when in portrait mode provides you with the game while the bottom half offers the control system which adjusts accordingly for each title. The controls are consistent and accurate, while the Spectrum graphics are perfectly restored here.
ZX Spectrum: Elite Collection might be a hard sell to those who have never played on a Spectrum or other 8 bit computer before. For those who have though, it's an ideal walk down memory lane and really reinforces how far technology has come.