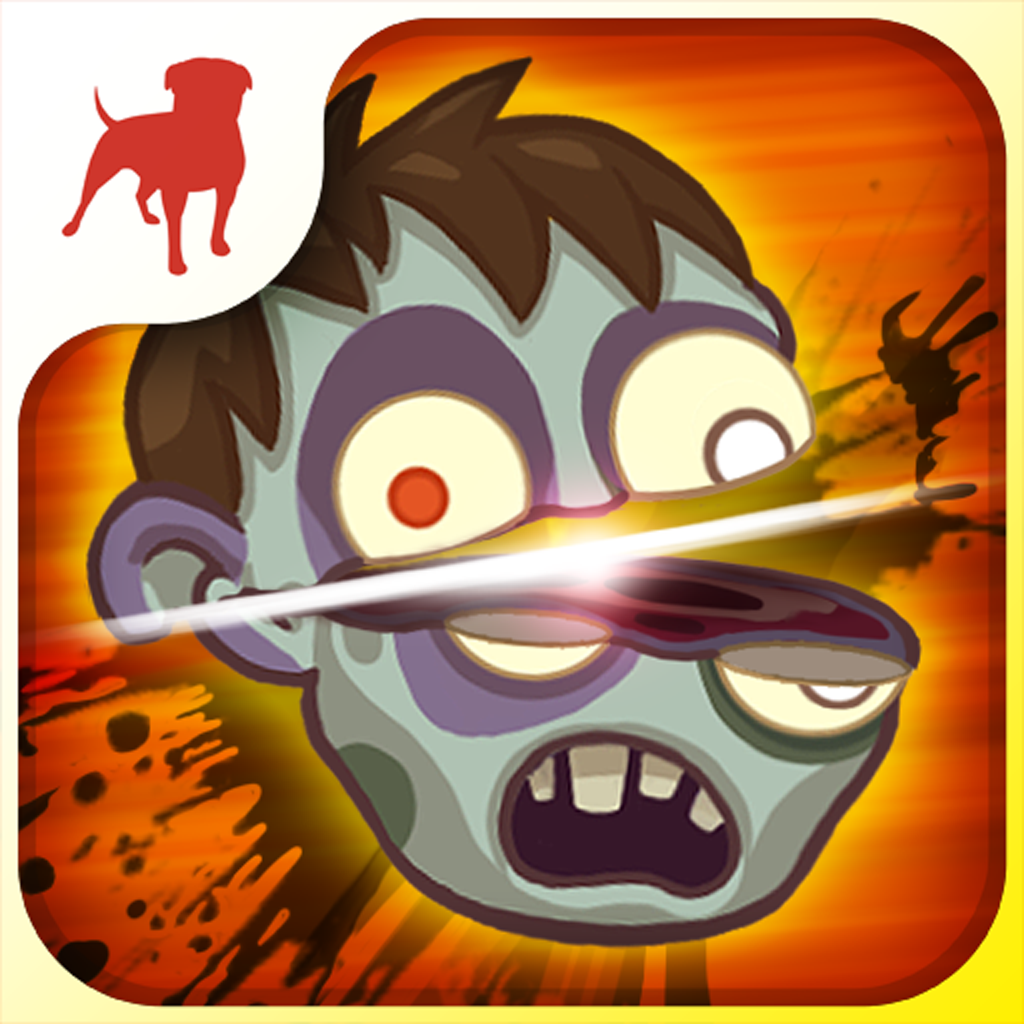 iPhone App
$0.99
Rating:
:: SWIPING FUN
A fun yet safe twist on a tried and tested formula.
Developer:
Zynga
Price: $0.99
Version Reviewed: 1.0.1
Device Reviewed On: iPhone 4
Graphics / Sound
Rating:
Game Controls
Rating:
Gameplay
Rating:
Replay Value
Rating:
Overall Rating:
Is it really that fun to slash up pieces of fruit with a swipe of a finger?
Fruit Ninja
was a heck of a lot of fun at the time but there are more satisfying options than the humble melon.
Zombie Swipeout
takes the concept of
Fruit Ninja
and adds a hefty dose of undead to the mix.
This means that we've seen what
Zombie Swipeout
has to offer before. At times, it does just feel like a reskinned
Fruit Ninja
. It's fun, though. Players start out with the most basic of slashing fingers and no powerups to help them gain extra points. Fortunately, there's a levelling up system which eventually leads to new power ups and weapons. Items such as grenades and liquid nitrogen soon come into play and provide more points and a more satisfying explosion.
The core mechanics of the game are ideally suited to dropping in for five minute play sessions. There's a strict time limit and a restriction placed on how many attempts the player gets before having to wait for such lives to recharge. The latter has clearly been introduced to encourage players to purchase additional lives. It's not essential to rely on, however, as a plethora of coins that can be grabbed mid way through sessions which can be redeemed for extra lives.
Points are awarded depending on how the zombie is slashed - whether a body blow is inflicted or a headshot. It's subtle touches like this that makes for a more enjoyable experience and I found myself frequently wanting "just one more go."
The wealth of in-app purchases does feel a little cheeky given the $0.99 asking price but at least it's not essential to progression. Instead, that price provides players with a fun, albeit slightly unoriginal, take on the Fruit Ninja formula.