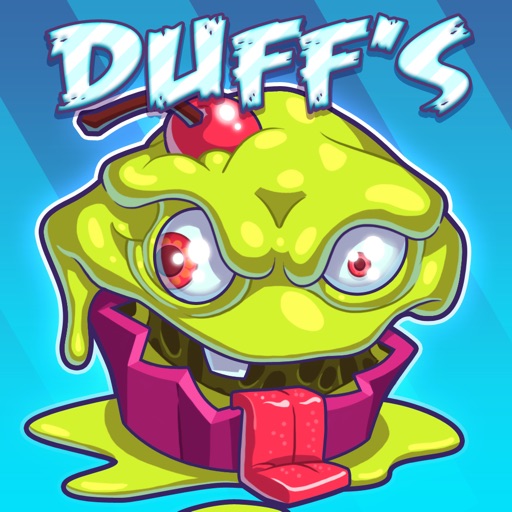 + Universal App
$0.99
Rating:
:: WICKED DESSERTS
Help Ace of Cakes star Duff Goldman take out a mean batch of zombie cupcakes in this clever and addicting endless runner.
Developer:
Moonshark
Price: $0.99
Version Reviewed: 1.0.0
App Reviewed on: iPad Mini
Graphics/Sound
Rating:
Controls
Rating:
Gameplay
Rating:
Replay Value
Rating:
Overall Rating:
Zombie games aren't going away anytime soon, but a new zombie game that has landed in the App Store puts a spin on the craze. Starring Ace of Cakes star Duff Goldman, Zombie Cupcake Attack features undead treats that need to be annihilated in order to save the world from the apocalypse.
The graphics are quite impressive for an endless runner. At the start of the game, it's evident that the developers put a lot of details in all five endless levels. While it has more of a kid-friendly appeal, adults will find themselves having a lot of fun as well.
Playing
Zombie Cupcake Attack
is easy. Tap the left side of the screen to jump and the right side to attack with whatever weapon is on hand; such as a torch, blender, or hockey stick. Duff almost always has a rolling pin, but he also collects weapons in the game and new ones can be unlocked and upgraded in the store. Collected weapons only last so long, so use them wisely. Furthermore, while gamers can smash cupcakes with weapons, they can jump on them as well to smash them to pieces.
The goal is to make it as far as possible and to score the most points by racking up a high multiplier. Players are tasked with collecting gummies in each game, which can be used to upgrade weapons and purchase power-ups. Gummies are also awarded at the end of each run, and they are available as in-app purchases. It's not necessary to buy any gummies, but those who are impatient and tired of button mashing may opt to go that route.
Taking out cupcakes may seem easy at first, but all the levels are loaded with bombs that must be avoided. There's also a cupcake boss that pops up and tries to destroy Duff, and once Goldman's health meter runs out it's game over. At the end of a run, players can see the distance traveled as well as their score. The game also features missions that need to be completed to help players level-up and unlock items in the store. Those who use Game Center will enjoy the 20 plus achievements that can be earned and unlocked.
Although the addition of more weapons, power-ups, and more frosted levels would give the game more replay value, there's still plenty of action and content packed into Zombie Cupcake Attack. It's up to gamers to use everything at their disposal to navigate through all five pastries to save the world. Who has what it takes to destroy the zombie cupcakes?