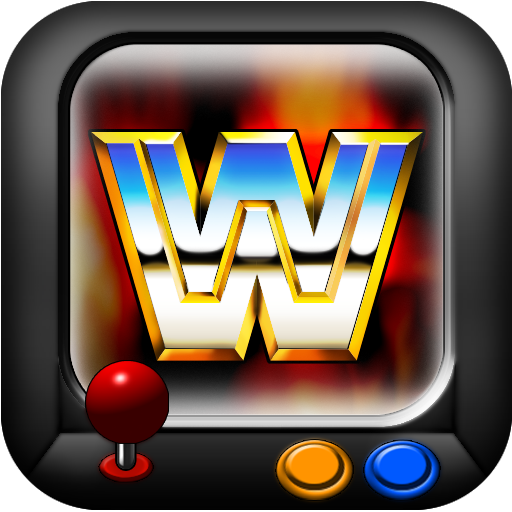 iPad App
$3.99
Rating:
:: PINNED
WrestleFest HD is a modern-day revival of the classic Technos arcade game for iOS, bringing WWE legends past and present into the ring.
Developer:
THQ Inc.
Price: $3.99
Version Reviewed: 1.0
Device Reviewed On: iPad 2
Graphics / Sound
Rating:
Game Controls
Rating:
Gameplay
Rating:
Replay Value
Rating:
Overall Rating:
WrestleFest represents everything about old school wrestling games, the good and the bad. This revival of the Technos arcade game of the same name features 13 wrestlers both past and present, from the late, great "Macho Man" Randy Savage to modern superstars like John Cena. There's just one joystick and two buttons for performing all the actions. The goal is naturally to defeat opponents, by pin or submission.
WrestleFest stays true to its arcade origins, with animations that are limited but represent the wrestlers with custom animations for their signature moves and poses, using a smoothed out art style for the graphics. The engine scales the view in and out for when the view of the action expands, including when up to six wrestlers are in the ring at once. The game also boasts online multiplayer through Game Center, though it appears that iPhone/iPod and iPad versions are separate, making it harder to find an opponent. There's a solid variety of game modes, involving anywhere from 2-6 wrestlers in the ring at once..
The problem is that just not a lot is actually explained with the game. Only the basic maneuvers are actually explained, everything else is just there for the player to figure out. Some rules can be easily discovered, like the 20-second limit of time spent out of the ring, and that to succeed at Royal Rumble mode, one must throw other wrestlers out of the ring entirely. Other aspects like whether one must try to climb out of the cage or just pin their opponent? How about tag matches, how does one tag out their partner? None of this is explained, and really, a lot of the game is just left to pure chance, like a lot of arcade games of yesteryear. We've moved on beyond those days, and mechanics need not be left to obscurity and seemingly random implementations. Very little in this game makes sense; button mashing in hope that it might curry favor with the wrestling gods is the order of the day here.
WrestleFest's randomness is what sinks this game; rules that are difficult to comprehend or discover how they work are not what modern games should have. Still, for those nostalgic for the old arcade-style wrestling games, this is a good fix. Beyond that? Might be best to stay away.