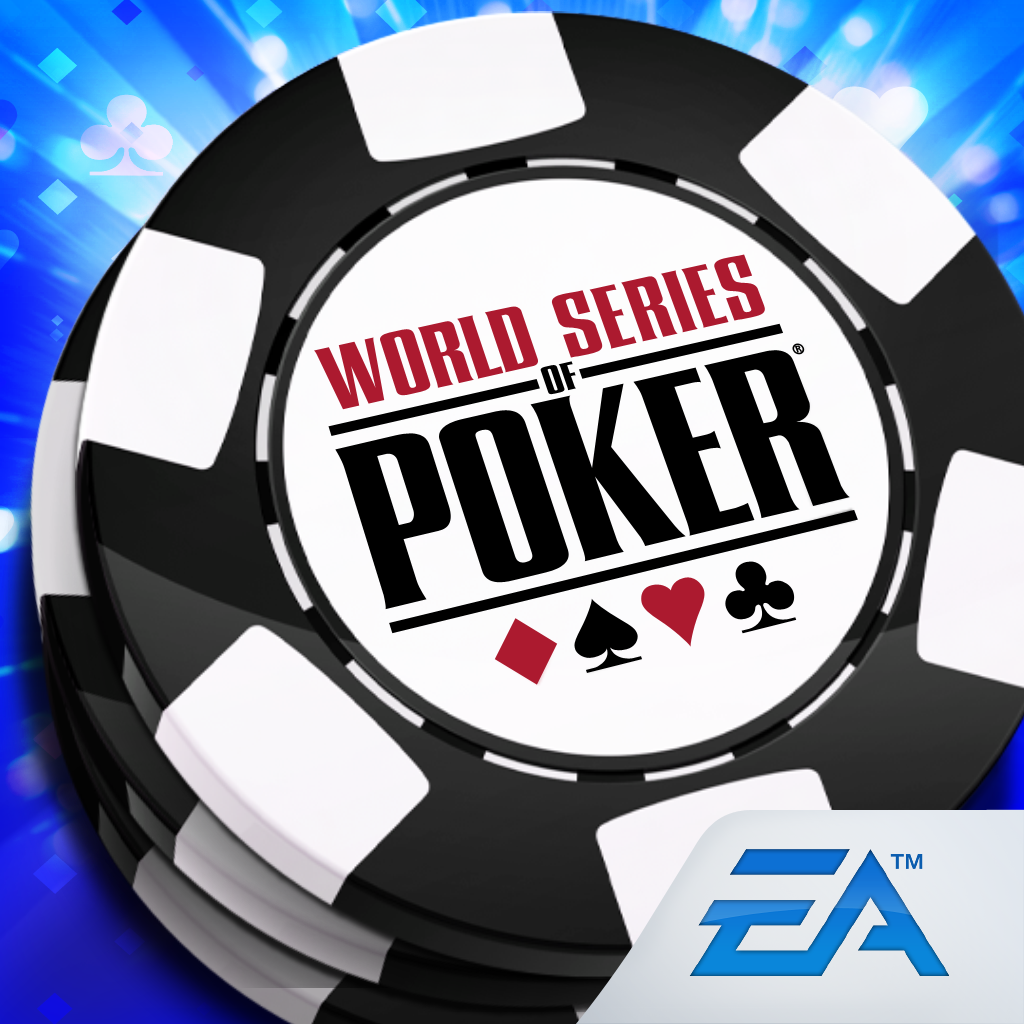 + Universal App
FREE!
Rating:
:: ROYAL FLUSH
This is the kind of game that makes you want to take a seat at the table and ante up in a big way!
Developer:
Electronic Arts
Price: Free
Version: 1.1.1
App Reviewed on: iPad 2
Graphics / Sound
Rating:
Gameplay
Rating:
Playtime
Rating:
Replay Value
Rating:
Overall Rating:
If it is covered on ESPN, it has to be a sport, right?  If that is the case, then half of the poker players out there could pass as world-class athletes.  The first step towards legitimizing your neighborhood back-alley supremacy is to take part in one of the
World Series of Poker
events.  But what if there isn't a game in your neck of the woods anytime soon?  Now there is an official
World Series of Poker
game that is more than happy to help you train with the world's elite and a couple of hacks mixed in for good measure.
Card games were initially one of the first genres to adopt the free-to-play game model when in-app purchases were made available on the iOS platform.  World Series of Poker is no exception to the rule.  Developed by Electronic Arts, the game is a perfect fit for the pricing model and offers a wide variety of options to everyone from the budding amateur to a seasoned veteran.
Players are never forced to buy chips, because they are actually granted an initial start up allowance, as well as decent daily incentives for returning on a consistent basis.  Without ever having to plunk down a penny, there would at least be a few hands to be played each day.  Plus, if one were to have any amount of talent at the "sport," it would be fairly easy to build up a dependable nest egg of chips.  The trick is playing wisely and keeping the big picture in mind.
In terms of presentation, there is really nothing notable to separate this title from the embarrassing volume of other poker titles on the platform, other than a pitch perfect emulation of the
World Series
experience.  Those who have watched from the sidelines or observed the television phenomenon would find this to be a perfect way to dip your toe into the water, without having to sell the farm afterwards.
As an advertising tool for the actual event, World Series of Poker is a great free game that offers plenty to see and do.  If you are in any way curious about the lifestyle or in any way talented in the ways of Texas Hold-em, it is an app well worth downloading.

[gallery]