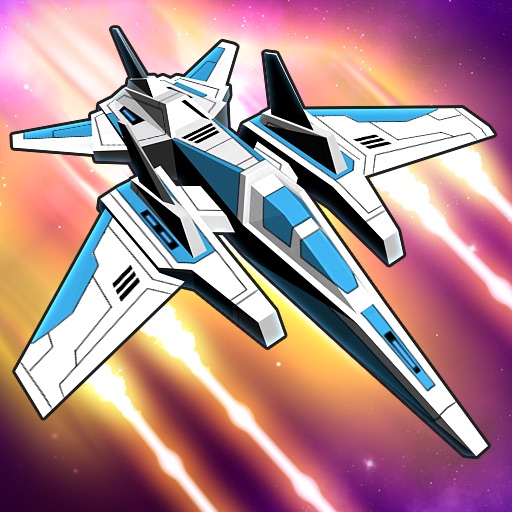 + Universal App
$0.99
Rating:
:: STORMY
Violet Storm is a hyperactive dual-stick shooter that has a lot of bullets, coming from both the player and the enemies.
Developer:
Sad Cat Software
Price: $0.99
Version Reviewed: 1.14
Device Reviewed On: iPad 2, iPod touch 4
Graphics / Sound
Rating:
Game Controls
Rating:
Gameplay
Rating:
Replay Value
Rating:
Overall Rating:
Violet Storm
is a twin-stick shooter that promises to really emphasize the
Storm
in its title. There are bullets everywhere, and not just from the enemies. The player is tasked with shooting everything in sight, getting upgraded weaponry, trying to last as long as possible. The game actually comes with several modes: a campaign mode where the player tries to stay alive as long as possible (with a fairly meaty health bar), a speed mode where 500 enemies must be killed as quickly as possible, and a sniper mode where finishing a short session with high accuracy is the goal.
Violet Storm is very bright and colorful, with an appropriate purple color theme full of glowing graphics. The Sniper mode is something different from many other games in the same genre, which is a much-needed addition considering just how many dual-stick shooters there are. The game is a universal app, and I am always in favor of universal apps.
The weapons in
Violet Storm
just never feel like they have much punch to them. There's not that visceral feeling of destroying the enemies, as even the more powerful weapons still feel somewhat weak. As well, death feels like a slow inevitability. At some point, the bullets are just too much for anyone, even for the most skilled expert at the most hellish and bullet-filled of the bullet hell shooters, to even try and handle. The bullets early on just feel like they have no impact because so many can be absorbed. Powerups, good luck trying to figure out when and where they come from! There's just so much here that feels like it's out of the player's control. Also, whoever decided on the iPad to put not only the bomb buttons on the analog joystick, but to then make a game mode where accuracy is key, well, I do not care very much them!
This game feels like a lot of missed opportunities, really. A lot more could have been done, and could still be done, in order to make this game live up to its hyper-colorful, action-packed experience.