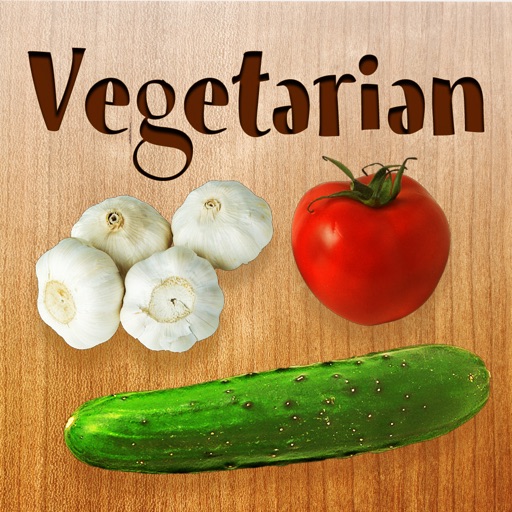 + Universal App
$2.99
Rating:
:: VEGETABLE GOODNESS
This is a small, vegetarian recipe app has 9 recipes and instructional videos that does differentiate itself with a quiz, but could use more recipes.
Developer:
Selectsoft
Price: $2.99
Version Reviewed: 1.0
Device Reviewed On: iPad 2 and iPod Touch 2nd Generation
iPhone Integration
Rating:
User Interface
Rating:
Re-use Value
Rating:
Overall Rating:
For people that are foodies, the iPad can be a great tool for cooking. Whether it's used as a high-tech electronic recipe book, or as a video screen with an instructional video, the iOS device is very helpful to have in the kitchen.
Vegetarian Cooking
tries to be useful companion for aspiring vegetarian cooks, but lacks a robust recipe selection to be useful over and over again.
The biggest downfall of the Vegetarian Cooking and that there are only 9 recipes. They range from dishes with classic vegetarian staples like tofu to ones with more adventurous ingredients, like quinoa. However, each recipe does include a video, which is probably why there aren't more recipes.
Each recipe lists the ingredients, the amount of people it serves, instructions for cooking and preparing the dish, tips, and a shopping and utensil list. All of the information is good, but it is presented in one long, continuous textbox. I would have preferred for the different types of information to be separated, perhaps with tabs. The app is definitely geared towards novices, as the instructions aren't overly complex and don't call for any advanced techniques.
A nice feature that makes Vegetarian Cooking standout from other recipes apps is the inclusion of a quiz. The quiz is 20 questions long, and the questions range from being about the recipes in the app to the history of quinoa.
Unfortunately, the video wouldn't play on my iPod Touch 2nd Generation, although the app should be compatible with it and I was able to install it and use the other features of the app. It did work just fine on an iPad 2 though.
At $2.99 the app is a pricey for the small amount of content it offers. It's very nice that every recipe includes a video, which makes that app stand out from other recipe apps that just have text recipes. I would have liked more recipes and the inclusion of some other vegetarian classics, like a veggie burger.