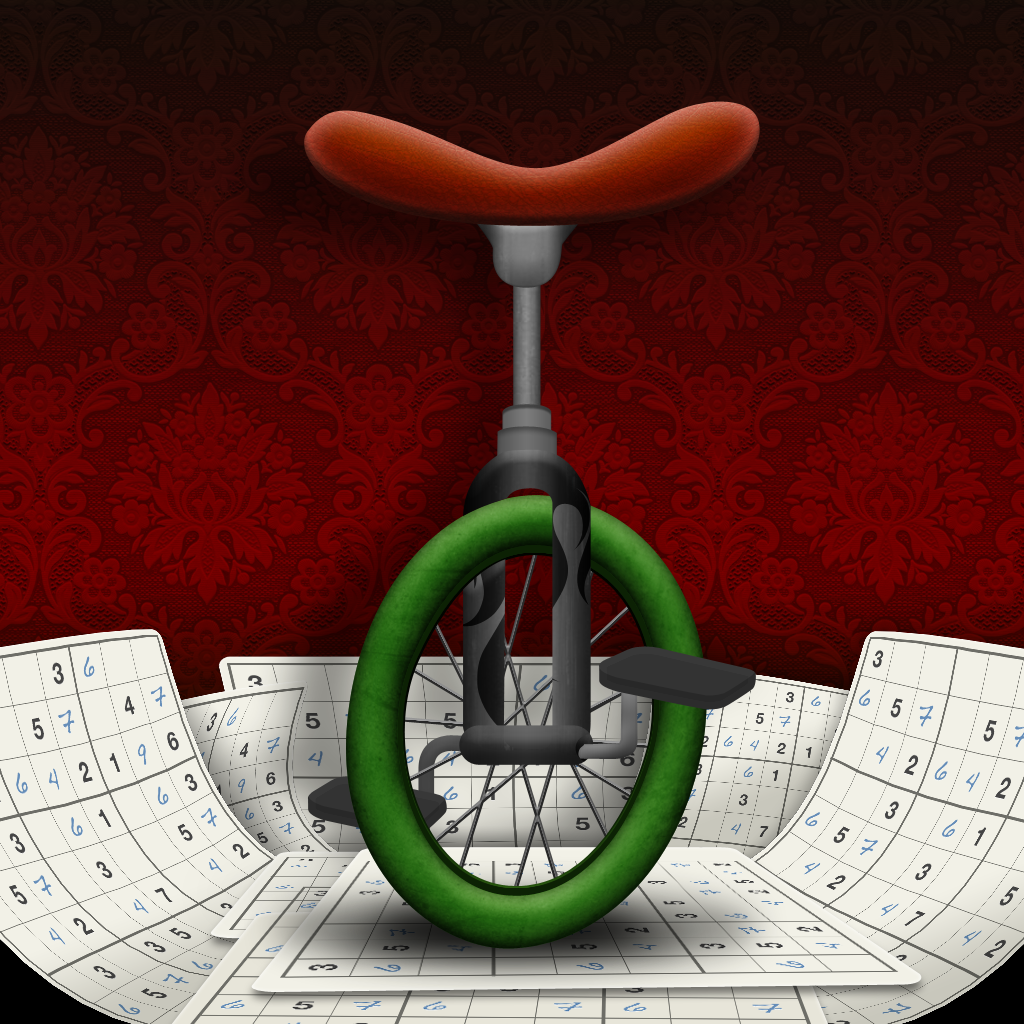 + Universal App
$1.99
Rating:
:: BASIC, BUT CHALLENGING
Replace your tattered copy of Will Shortz: Greatest Sudoku Hits with Uni Sudoku. 10,000 puzzles sure are easier to carry in an iPad.
Developer:
DAVID ROSS SOFTWARE
Price: $2.99
Version Reviewed: 1.5.2
Device Reviewed On: iPad
Graphics / Sound
Rating:
Game Controls
Rating:
Gameplay
Rating:
Replay Value
Rating:
Overall Rating:
Is there anything new to say about sudoku, that Japanese, now American, sensation that caused bookstores all over the world to reconfigure their "Games and Puzzles" displays? Gone are the shelves upon shelves of New York Times crossword puzzle books (granted, a shelf or two of them are still hanging on), replaced with the demonic, spartan gaze of the 9x9 numeric grid. In spite of sudoku's time in the spotlight, it appears the public has not wearied of this mathematical game. In fact, numerous new ways to play continue to appear, including, of course, several that translate sudoku to the iPad.
The real question, when faced with an iPad translation of a puzzle game like sudoku, is: does this app bring anything new to the sudoku experience? That being asked, I have to say that the newly released Uni Sudoku for the iPad does appear to carve a small genre niche in the platform, but its differences from other sudoku games are extremely subtle. A quick search on the iTunes app store generated a list of 30 iPad sudoku titles, and that number is likely to grow as the installed user base of iPads grows. Does Uni Sudoku do enough to make it stand out in this crowd?
Touching the Uni Sudoku icon on the iPad screen for the first time brings a player immediately into a easy game of sudoku. Don't expect a lot of pomp and circumstance, or load screens or company logos cluttering up the purist sudoku experience. From the moment you launch the game, it's just you and the numbers. That's not to say there aren't graphical flourishes. There are, albeit minor. In landscape mode (which is really the best way to play if you want to easily access all features) the puzzle itself occupies more than half of the right-hand side of the screen, while the left-hand side has a small, grayscale, Asian-influenced image of a bird, some useful data while playing and what few options are available in the game.
Difficulty is measured according to a star system at the top of the screen. The first game you are assigned (if you accept it) is a two star, easy, game, but this can be quickly changed by tapping the stars icon and selecting one to five stars and either a new game or a custom puzzle. Custom puzzles are interesting for a couple of reasons. If you are given to creating your own sudoku, I could see where this would be a useful venue for testing out your puzzles. The second, and more intriguing use of custom puzzles is for those who would like to transfer print puzzles (such as the daily Times sudoku) to their iPad. Sudoku is one of the few games I can think of where this is a relatively easy process, and Uni Sudoku makes it about as seamless as it can get.
The left-hand portion of the screen also displays time used on the current puzzle, along with average time and best time among all puzzles played. The numbers that have been completed in the puzzle (to show that, say, there are no more nines that need to be found in the grid) appear in a check box in this same area as well.
Those still learning the finer nuances of sudoku should not expect a full-on tutorial in this game, but there are some concessions made for newer players. Chief among these is an option to fill all squares with possible numbers. Anyone who plays sudoku knows this is the best way to solve even difficult puzzles, so the fact that Uni Sudoku automates this process is a nice touch. Fortunately, the game defaults this feature to the off position, so only those who really want it need to turn it on.
One of the only features that differentiates Uni Sudoku from so many other games like it is that it asks players to write numbers in the various boxes with their fingers. This is a nice touch, as it brings to the game a little of the paper/pencil charm missing from the electronic experience. However, the handwriting recognition is far from perfect. It worked very well for me on every number except the number 3. I often had to draw it four or five times to get the game to recognize it.
If you are looking for a solid, no-frills sudoku app for your iPad, Uni Sudoku is a solid choice. It certainly doesn't do anything revolutionary, but with over 10,000 puzzles in its database, you'll never be without your beloved puzzle again.