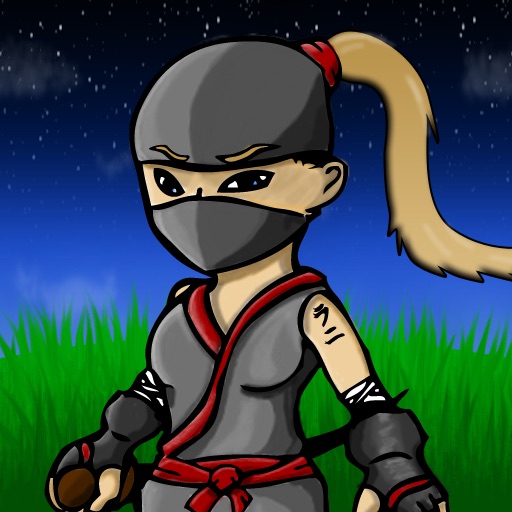 iPhone App
$1.99
Rating:
:: GENRE REDEEMER
A very fleshed out (no pun intended) take on the Ninja VS Zombie theme, with side-scrolling & platforming action.
Developer:
Team Phobic
Price: $1.99
Version: 1.0
Graphics / Sound
Rating:
User Interface
Rating:
Gameplay
Rating:
Re-use / Replay Value
Rating:
Overall Rating:
I am usually quite weary of side-scrollers or platform games on the iPhone. Maybe because, like 99% of the time, the control mechanisms are virtual buttons that I'll simply not be able to hit. Either I'm clumsy or platform games just aren't for me on this device. Give me a physical controller and I'll plow through these types of games quickly, though.
Luckily, Undead Island is the first game I've come across recently (keeping in mind my aforementioned mild avoidance of such games) that offers a intuitive and decent solution to the virtual controller.
Using the accelerometer for movement and simple "tap left side of screen to jump, tap right side of screen to attack", it offers an ease to game play I'm not used to, and that I very much enjoyed. Once you get the mechanics of movement down, the game is quite fun.
Undead Island's story revolves around a ninja girl who must fight an island full of undead creatures. Almost everything about the plot is what you'd expect from a platformer: collect coins, watch your health, get the power-ups, don't fall in a pit, etc. The game play is repetitive but not boringly so, and offers increasingly difficult levels and monsters as you'd expect. As for those levels, however, there are only 15 or so, 5 of which I plowed through in the first 15 minutes of playing. So while you might not get hours of enjoyment, at this price, you're still getting a lot for what you're paying.
The game offers good graphics, great narration (by someone who sounds a lot like Leonard Nimoy to me), and decent cut-scenes. It's a pretty well developed and story-rich game for being so simple, which very much adds to its appeal and fun.
For extra credit you get in-app optional Facebook/Twitter updates to share your scores and successes with friends, as well as Game Center connectivity for leader-boards and badges. At this point, these features are pretty much default for most games, but nice to mention nonetheless.
Check out the game trailer and screen shots below for a better idea of the art and style of the game. I, for one, feel this genre has slightly redeemed itself with this game, and I will continue to play it until I kill the very last Zombie on Undead Island. A professionally designed, easy-to-manoeuvre game, with decent graphics, music and well developed storyline. What more could you want?