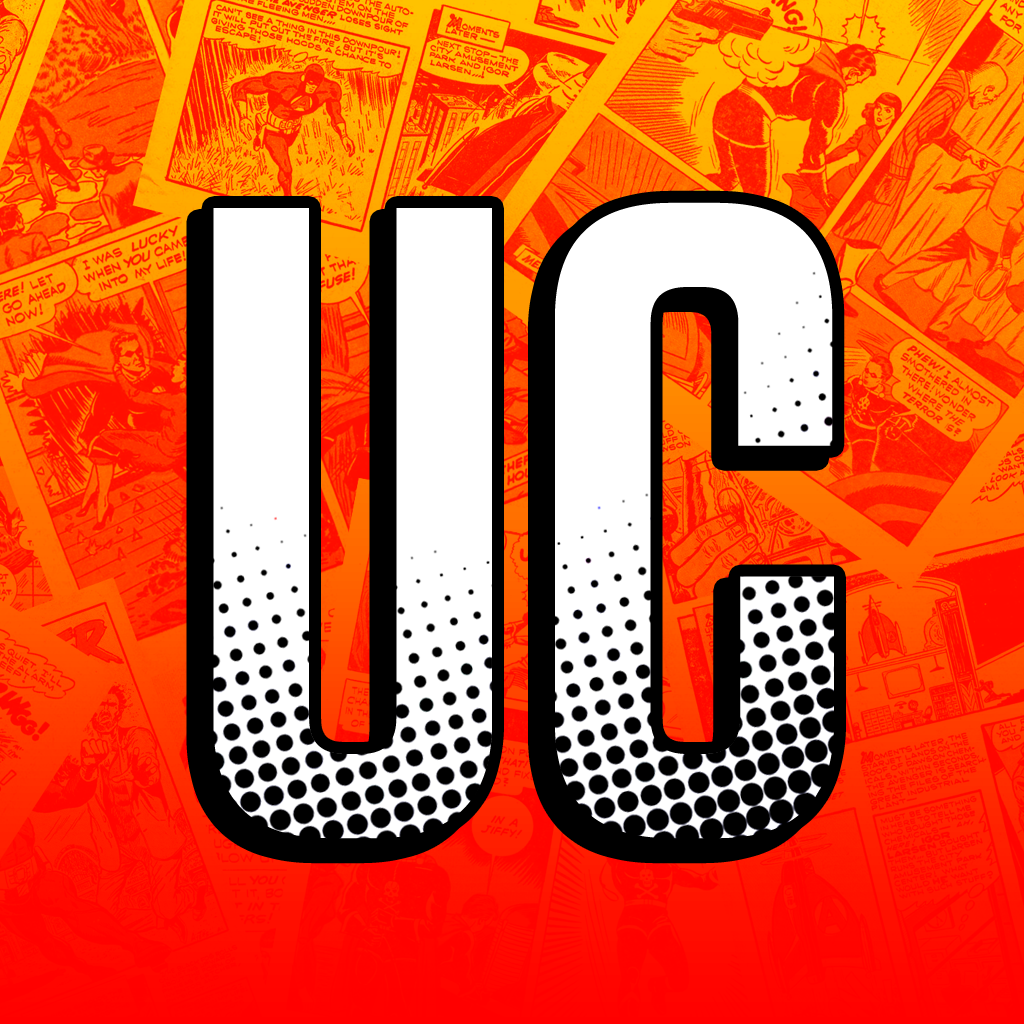 + Universal App
FREE!
Rating:
:: EXCELSIOR
Uncanny Comics is a great resource for interesting articles and exclusive interviews, but it needs some fine-tuning to make it more interactive and iOS-friendly.
Developer:
Imagine Publishing
Price: FREE
Version Reviewed: 1.0
App Reviewed on: iPad mini Retina
iPhone Integration
Rating:
User Interface
Rating:
Re-use / Replay Value
Rating:
Overall Rating:
While the advent of digital comics has made the medium more accessible and affordable than ever before, it can still be a daunting task to know where to begin.
Uncanny Comics is a Newsstand app that hopes to be the new go-to monthly guide for comic book fans and new readers alike. From the most critically-acclaimed new series, to exclusive interviews with the artists and writers, to the absolute classics, it's all here and presented in a clear, concise, and entertaining way. Rather helpfully, the makers have included direct links on each page to the Comixology or Marvel stores, taking readers straight to the right place to purchase their comics. Right now navigation is restricted to the website only, though hopefully in the future it will redirect readers to the pre-installed apps.
Though the content itself is very informative and well-thought out, it would have been nice to see some animations included with the magazine to really make the most out of the digital print medium and make for a more engaging experience. More emphasis on transitions between pages and the manner in which the content is introduced needs some greater focus in my opinion. Some 'swooshy' panels, novelty sound effects, or clickable tabs and buttons would add a more interactive feel to
Uncanny Comics
, and is definitely something I as a comic fan would love to see included in future issues.
Still, it's the artwork that really shines through in Uncanny Comics, which is integrated beautifully with the features on every page. For $0.99 an issue, Uncanny Comics is as cheap as the lowest-priced digital comic (or even cheaper with a yearly $5.99 subscription), with plenty of exclusives, guides and genuinely interesting reads that comic readers will no doubt enjoy. Try a free sample today.