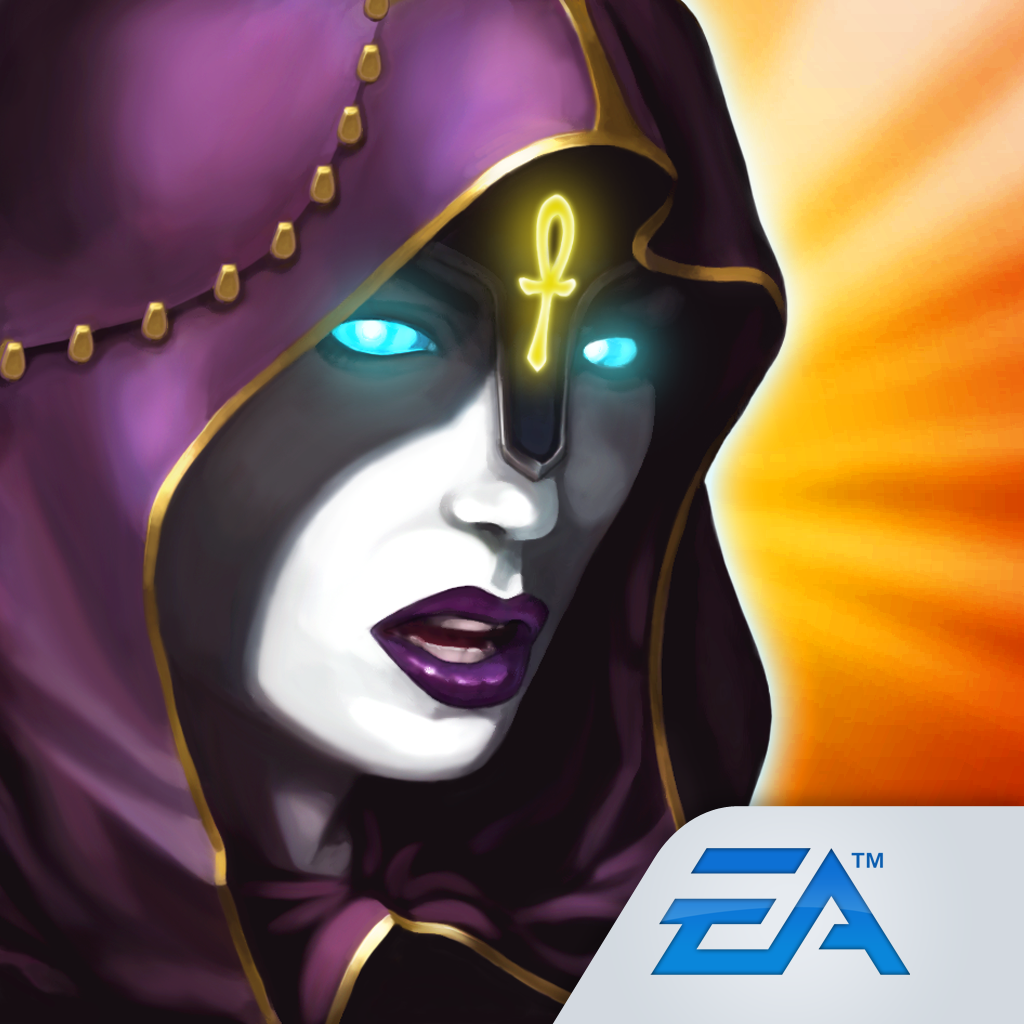 + Universal App
FREE!
Rating:
:: QUEST FOR CASH
Ultima Forever: Quest for the Avatar is a fun online hack 'n slash that unfortunately lets its monetization play too big of a role in the game.
Developer:
EA Mobile
Price: Free
Version Reviewed: 1.4.28
Device Reviewed On: iPhone 5, iPad 2
Graphics / Sound
Rating:
Gameplay
Rating:
Playtime:
Rating:
Replay Value
Rating:
Overall Rating:
Ultima Forever: Quest for the Avatar sees EA taking its famed Ultima franchise and turning it into an online multiplayer hack 'n slash game for mobile. I can imagine that there's a contingent that's possibly outraged about this, but I'm not that contingent. Ultima was before my time, on systems I did not own. So I can appreciate this game for what it is, but also decry it for what it gets wrong.
That EA actually went and made a solid little online multiplayer hack 'n slash, something that lets four people go through dungeons at the same time, competing for loot and taking out enemy hordes, is actually pretty cool. This is the era of asynchronous play and card games, and Ultima Forever bucks the trend. It's possible to play with friends, and to easily amass a group of strangers while traversing the world map. The controls involve simple tapping to move to spots and to attack enemies; a perfectly effective control scheme that doesn't get in the way.
There's enough of a story here for players to go after and follow, with certain events influencing players' virtue stats. Having this greater purpose versus "here's some dungeons, go crawl them" even if a dungeon crawl is the greatest crawl of all. There's a satisfying amount of depth here, and it's a very compelling game. That it's also built for short sessions helps - I had no problem playing over cellular internet connections, either.
But lo, Ultima Forever's free-to-play elements are a shame. Granted, any synchronous multiplayer game has to be free to have any sort of population on iOS, it seems (Sky Gamblers excluded, but they're a very well-known franchise at this point), but the money-making takes a lot of the satisfaction out of the game. See, treasure chests can be opened with one of three key tiers: bronze, silver and gold. Bronze keys are more common than pennies. Silver keys are less common, but can be created by trading in bronze keys. Gold keys are extra rare to get and primarily attained through spending money. Of course the gold keys give out the best loot.
Now, the problem is that any semblance of satisfaction of a reward from getting a treasure chest is drained. Now it becomes a test: just how much satisfaction is the chest going to provide? And hey, the game provides ways to guarantee higher odds of satisfaction just by shelling out real-world money. That the keys are also used to repair equipment seems to defeat the purpose of them not just being money, though.
But the fact that it's impossible to traverse the game without constantly having money matters on the mind takes out a lot of the satisfaction. Even if it is a rare online dungeon crawl game, the constant nagging feeling that happiness is just a few dead presidents away keeps me from truly enjoying this otherwise fine game.