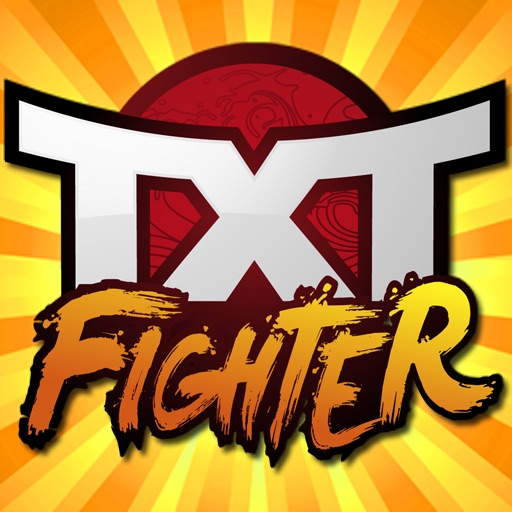 iPhone App
$0.99
Rating:
:: OK FIGHTER
It's not perfect, but TXT Fighter will turn the average texter into a finger pumping machine.
Developer:
Chillingo
Price: $0.99
Version Reviewed: 1.0
Graphics / Sound
Rating:
Game Controls
Rating:
Gameplay
Rating:
Re-use / Replay Value
Rating:
Overall Rating:
It seems like a no-brainer to have a text based fighting game on a mobile device. People are always trying to get faster and faster at texting, and what better way than to fight an enemy on the way. Even better, with texting as the main form of control, nobody can complain about an odd fighting game control scheme. It's brilliant!
As a fighting game though, the need for speed is compounded on the fact that you have an opponent fighting against you. Still, the focus on the game, in my opinion, should still be on getting faster and faster at texting. In this sense, TXT Fighter is a bit of a mixed bag. It will make you a faster texter if you keep plugging away at it, but it has some issues that seemed confusing to me, and I'm definitely a more grizzled iOS gamer than most.
The basis of text fighter is simple. There is a punch word to type that does little damage, a kick that does a bit more damage, and a special button that does a whole bunch of damage, but is only activated once you build up enough special attack points. These are the obvious attacks, there are others that you are supposed to discover on your own. While you are in your battle, the less accurate you are in your typing, the less damage you'll do.
Slow and steady, in this case, does not win the race. Even on the normal difficulty you have to type fairly fast to keep up. Fast enough in fact that there is little opportunity to figure out these special moves that are so elusive. With not much animation or difficulty diversity, the game really depends on a wide array of words to spell, and this is where the game falls short. Even after playing for 10-15 minutes, you'll see the same words over an over again. It's not a real disaster, but I would like to see a much larger word bank in the future.
For a text fighting game, TXT Fighter does a pretty good job at keeping the interest up. The graphics and sounds are entertaining, and the fighting elements work alright, but it's definitely not perfect. The fighting diversity (power moves) need to be more obvious, and the word bank needs to be larger for me to say that it's a must buy.