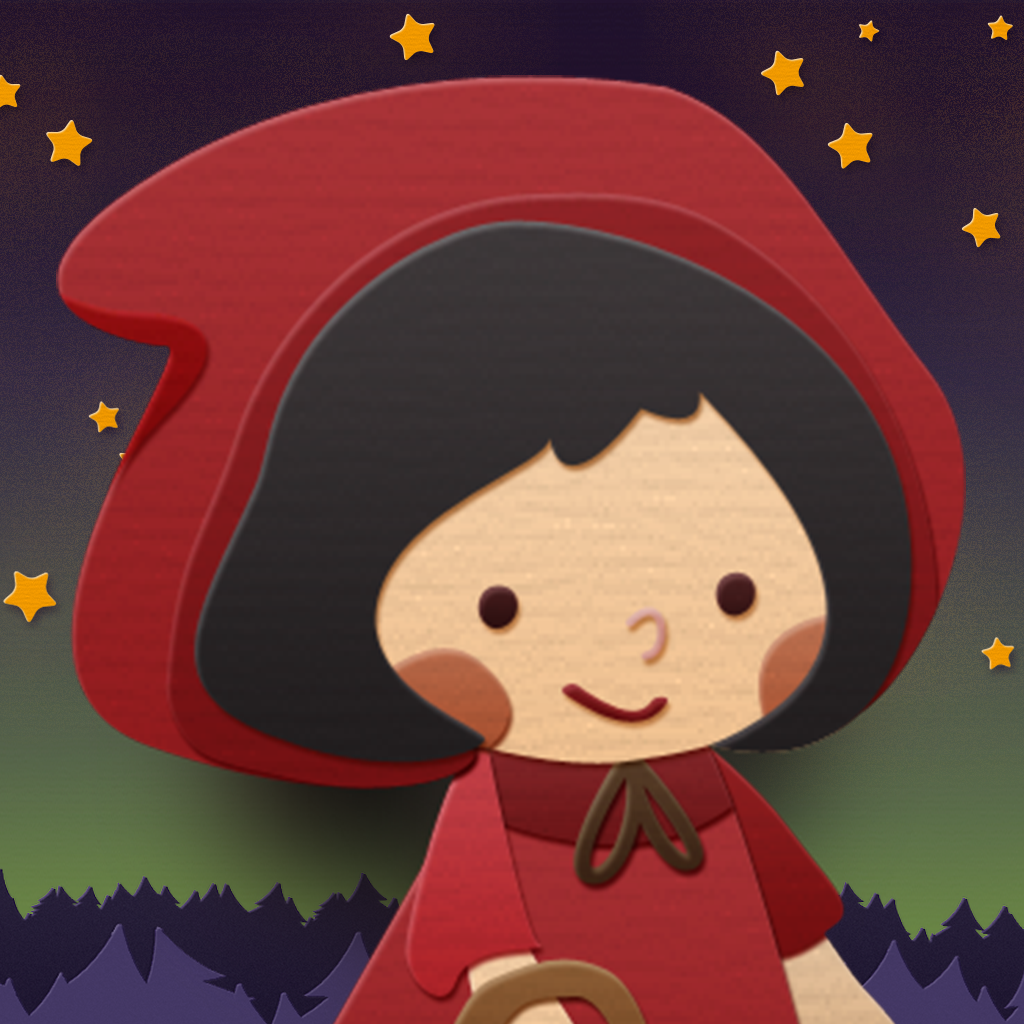 + Universal App
$1.99
Rating:
:: THEMED STICKER FUN
Tricky Stories: Halloween Fairy Tale - Adventurous Sticker Book includes a nice sense of style.
Developer:
Mechtarium OOO
Price: FREE
Version Reviewed: 1.3.0
App Reviewed on: iPad 3
Graphics / Sound
Rating:
Storytelling/Gameplay
Rating:
Intuitiveness
Rating:
Re-use / Replay Value
Rating:
Overall Rating:
Tricky Stories: Halloween Fairy Tale - Adventurous Sticker Book for Kids, as the name describes, is a universal sticker book for children with a Halloween theme. A haunted house and a forest are areas that one can decorate with stickers that are included and photos can be taken of one's work. The look of this app is nicely stylized; with a palette of purples, grays, golden yellow, and blue shades that look quite nice against the backlit screen of the iPad or iPhone. The sticker choices and other landscape details contain a layered effect with a subtle paper grain that I appreciate, giving these stickers a little more substance than I typically see in an app such as this.
Although one scrolls across a single page, this app is broken-up into two sections: one with a haunted house that users can decorate with related creatures such as ghosts, ghouls, and skulls, as well as other characters and details such as a garden gnome or jack-o-lantern. I appreciate being able to tap on these sticker options as doing so increases the content of this area that in fact offers 25 stickers instead of the five that are apparent at first view. Also nice are some fun, mild sound effects associated with these stickers, as well as how one can also rotate and re-size these details by pinching or spreading their fingertips.
A forest section includes animals one can move around the page, and I enjoy the added animated moments of these creatures for a nice effect. I also find the artwork and ambient noises nicely done, and I appreciate the effect of being able to shake small moons or stars from the trees as well as a shooting star that one can occasionally see in the sky - interesting details that caught my attention. I like that one can move the animals anywhere within this app, but the haunted house stickers remain in a locked position until one chooses to edit their landscape. That, combined with the fact that one can not re-size the animals or choose those to include or discard as one can in the haunted house section, makes this app lack continuity between the gameplay within these two sections - odd choices that I found distracting, but children nevertheless will find the stylized look of this app pleasing.