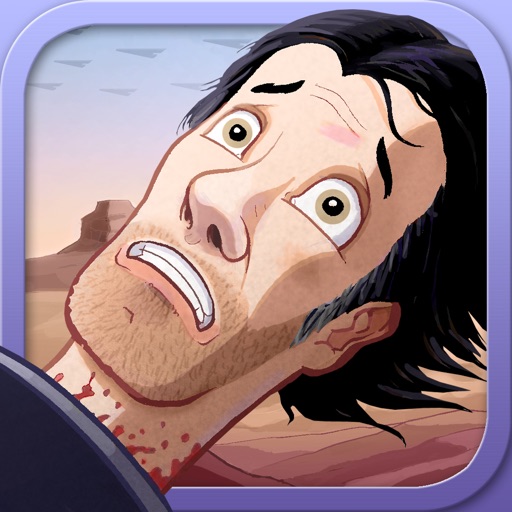 + Universal App
$5.99
Rating:
:: EXCEPTIONAL
Tongue very firmly in cheek, Trial of the Clone is a very funny, very enjoyable game book all about the destiny of a young clone.
Developer:
Tin Man Games
Price: $3.99
Version Reviewed: 1.0
Device Reviewed On: iPhone 5
Graphics / Sound
Rating:
Game Controls
Rating:
Gameplay
Rating:
Replay Value
Rating:
Overall Rating:
I won't dawdle with getting this out there: I love
Trial of the Clone
. It made me laugh numerous times and it made me want to replay it many, many times just so I could see how things could work out differently. Like all of Tin Man Games's other releases, it won't be for those who want fast paced gaming, but for those who want to read an entertaining story while interacting with certain elements, it's fantastic.
The story, based upon the book of the same name by Saturday Morning Breakfast Cereal's Zach Weinersmith, follows the tale of a clone in a distant future, as they find themselves having to undertake a special destiny. It all sounds incredibly pious and worthy but it's merely the backdrop to some great self-referential humor and some playful digs at popular Science Fiction. Consistently tongue in cheek, not only will players find themselves having to decide what to do about the galaxy's fate, but they'll also find themselves having to fight angry mothers, outwitting little old ladies and getting drunk with fellow soldiers.
Most impressively, it's genuinely frequently funny and makes one want to see what happens next. Besides having a choice of route to take, a form of combat is also used as well as battles of wits and charisma which require virtual throws of the dice. Mostly though, the fun is gleaned from the reading of the text and discovering new endings of which there are many. Plenty of achievements are available to unlock too, usually for some pretty entertaining reasons. It's unfortunate then that, currently, these don't appear to translate to GameCenter despite the game offering such support.
That's about the only thing I can critize about Trial of the Clone, however. It's very entertaining, it comes with voice clips of Wil Wheaton, an art gallery to browse through, plus a cheat system for those who feel so inclined. It's simply brilliant.