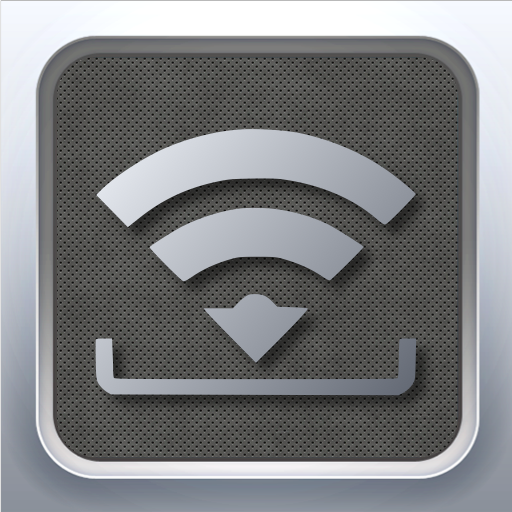 + Universal App
$0.99
Rating:
:: SLOPPY
Trackr might be the first app to let you remotely start torrent downloads, but that doesn't mean it's anywhere near decent. This RSS reader/torrent downloader mash-up fails in both categories.
Developer:
David Muzi
Price: $2.99
Version Reviewed: 1.2
Ease of Use [rating:2/5]
Functionality [rating:2/5]
User Interface [rating:2.5/5]
Re-use Value [rating:1/5]
Overall Rating:

Another RSS feed app? Oh, dear. Yes, it's true, there's yet another competitor in the congested field of RSS management apps. The difference? Trackr claims that it can do something that other apps can't: start torrent downloads on your desktop. Unfortunately, I found that the RSS feature was a poor implementation, and downloading torrents is more of a hassle than it should be.
Ordinary RSS Feeds
RSS (Really Simple Syndication) feeds allow you to keep track of updates to your favorite sites; using Trackr to do so, however, is far from simple. First, you have to manually punch in the URL of the RSS feed, which can be tricky to find; not only is typing it in annoying, but sometimes it won't work. The app itself downloads headlines (there doesn't seem to be a way to set a limit on the number) and stores them for offline reading. However, it doesn't store the actual articles, and only saves the synopsis; to read the items in your feed, you have to use Trackr's slow-loading built-in browser. It doesn't download updates automatically, either, so you have to tell it to refresh. Without any standout features, the RSS reader is a poor substitute for simply using a web-based service.
Torrents
Torrents are a peer-to-peer method of file sharing. They require a BitTorrent client program in order to download (personally, I prefer µTorrent). While there are plenty of—er—questionable uses for torrents (*cough*piracy*coughcough*), there are perfectly legitimate reasons for using the P2P distribution system—downloading Linux, for example, or some other large file that has been released to the public.
Since Trackr had failed miserably as an RSS reader, I was hoping that queuing torrent downloads to my PC would be simpler. (Trackr claims that you can use µTorrent/Transmission on PC or Mac.) Unfortunately, this isn't so easy, either. Again, you have to type in a URL—not of the torrent file itself, but of an RSS feed containing torrent files. Okay, look, most of the people who download torrents aren't getting them from sites that maintain
RSS feeds
of the torrent files. And again, we have the annoyance of manually typing the RSS feed's URL.
There are some sites that maintain such feeds, though, the Fedora project being one of them. (Fedora is a version of Linux.) I gave it a try, and after fiddling with the configurations in µTorrent, I got it to work; the Fedora files immediately appeared in my download queue. But the entire process—finding an RSS feed link in Safari, typing it into Trackr, waiting for it to load, then finally opening the torrent...it all takes too long. Plus, you have to go to the dev's website to read the instructions; there's no in-app help.
Overall
Trackr just isn't useful enough to justify buying it. How many times are you going to need to remotely start a torrent download that fulfills all of Trackr's requirements? The app even fails as an RSS reader. Unless Trackr adds some decent capabilities such as browsing a database of RSS feeds or torrent files (using a torrent search engine, perhaps), there's no reason to waste your time on this unpolished app.