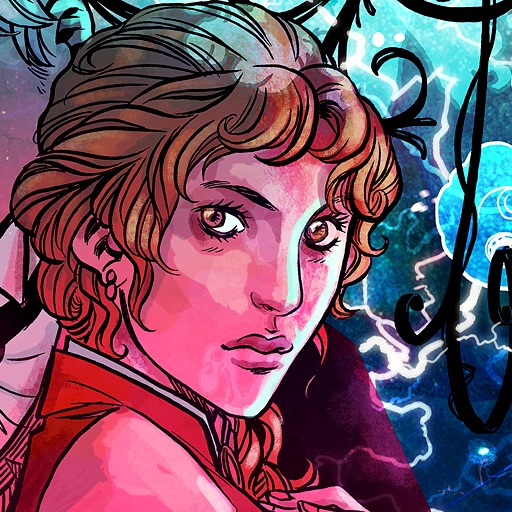 + Universal App
FREE!
Our Review by
Dan Lee
on March 22nd, 2012
Rating:
:: ENHANCED
A set of wonderful, enhanced comics set in Victorian Manchester.
Developer:
Channel 4
Price: Free
Version Reviewed: 1.0
Device Reviewed On: iPad
iPhone Integration
Rating:
User Interface
Rating:
Re-use Value
Rating:
Overall Rating:
The Thrill Electric
is a collection of ten enhanced comic books all set in Victorian Manchester, England. While the stories won't be to everyone's taste, they are far more modern than the reader might think, and all look fantastic.
The stories center on the young men and women working at The Electrical and International Telegraph Company.
The main idea the authors are trying to get across is that the telegraph age draws some amazing parallels with the internet age that the reader will be familiar with.
By rights it should be a fairly dull read (unless the reader likes telegraphs, obviously) but with topics such as workplace inequality, dealing with disabilities, alcoholism, coming to terms with sexuality; it's actually very interesting.
The characters are all well developed, too. On the surface some may seem cold and rude, but there's always a backstory waiting to be told.
Rather than just standard comic panels, The Thrill Electric is enhanced. Swiping across the screens acts as a comic autoplay, with each panel being zoomed into automatically. That's only the start of it, though.
A lot of the panels aren't just static images, and will have movement to reflect the situation. For example the comic might zoom into a character's eyes to emphasise the importance of something they are saying or doing.
Sounds effects are also played, but these are normally background noises rather than voiceovers. At times little icons will pop up on the top right of the screen.
The film icon will play a short clip regarding something the character is doing, while the speech bubble will give the reader a greater insight into what the character is thinking by way of some extended dialogue.
The Thrill Electric is definitely worth investing some time in. It takes a little while to get into, but all 10 comics are free, tell a good story and look very sharp, especially on the larger iPad screen.
[gallery]