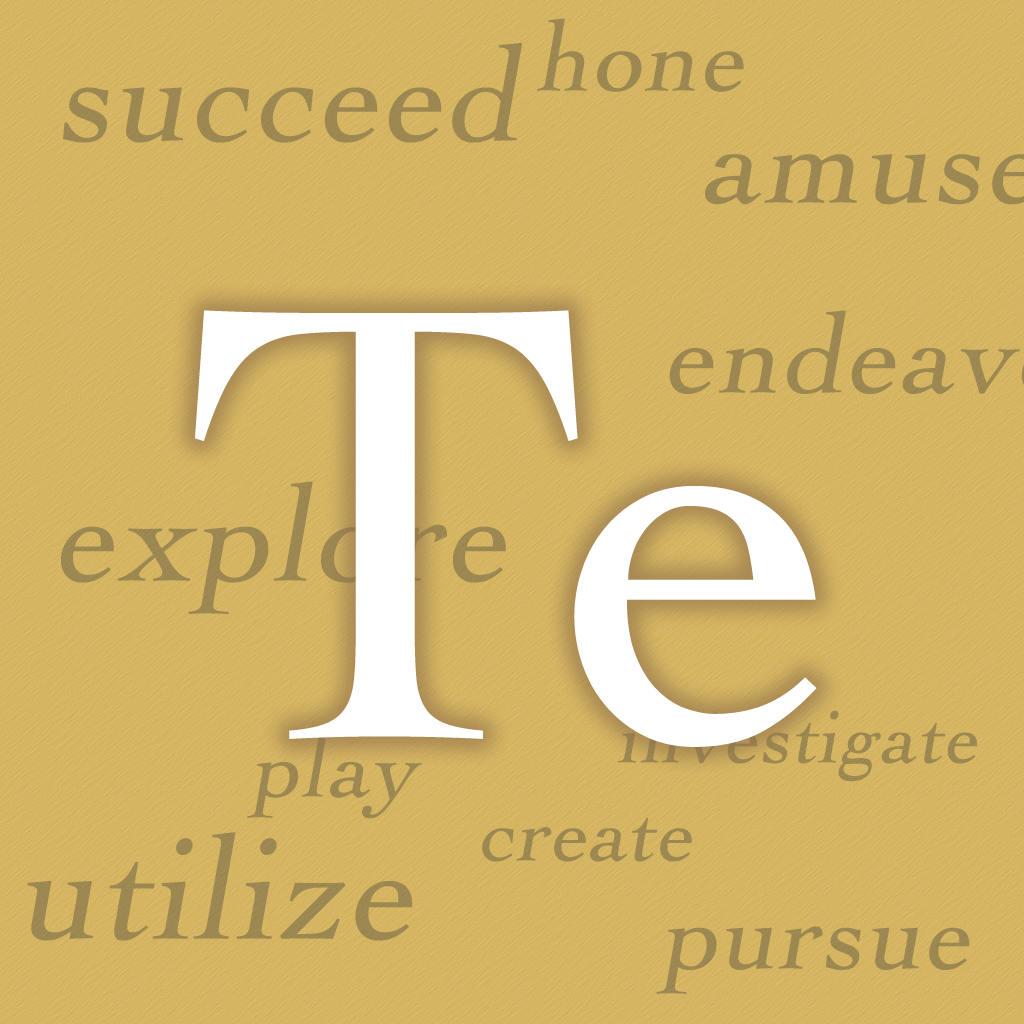 iPad App
$0.99
Rating:
:: ELEGANT
Terminology is a dictionary and thesaurus application for iPhone, iPod Touch and iPad.
Developer:
Agile Tortoise
Price: $1.99
Version: 1.2
Design
Rating:
Features
Rating:
Integration
Rating:
Overall Rating:
Based on the Princeton University WordNet project, Terminology is an all-in-one dictionary and thesaurus application for the iPad. The application isn't universal, meaning if you bought the iPhone version you won't be able to use the native iPad edition.
Using Terminology is simple, so much so that you don't even need to finish typing a word. For example, when typing "derivative" all I had to do was type "deri" and it brought up a short enough list that allowed me to select the word that I was looking for. However, in contrast, the application fails to pick up on typing mistakes, offering no "Did you mean?" feature. For frequent mis-spellers this could pose a problem that the likes of Dictionary.com automatically recognize.
The application's design suits the iPad, providing a thin vertical column for all settings, similar to Reeder for iPad. Such settings include show/hide the search bar, star items and view recent history. A settings button reveals the ability to filter profane words. The light theme has been smartly designed to appear both professional and welcoming, without fear of experiencing any blandness.
The main area of the screen is taken up by the word definitions themselves. If a word has multiple definitions, each are provided, along with synonyms and antonyms of the word itself. There's also a handy thesaurus filtration feature, telling you what words are more and less relevant to the word in question. Terminology provides a rolling history, meaning there's no dead space on screen.
Lastly, there are options to view the word that you've entered in Wikipedia, Wictionary, Google and Wolfram|Alpha. All of this is done through a built-in browser, particularly handy for iPad users given the fact that multitasking isn't due until November. The browser itself is cleanly designed.
Overall, Terminology is a succinct application, providing an easy way to view a complex dictionary. But for those who don't need features like rolling history and more/less relevant words, Dictionary.com will probably do. But for those who are interested in more features, $1.99 isn't breaking the bank.
[gallery type=thumbnail]