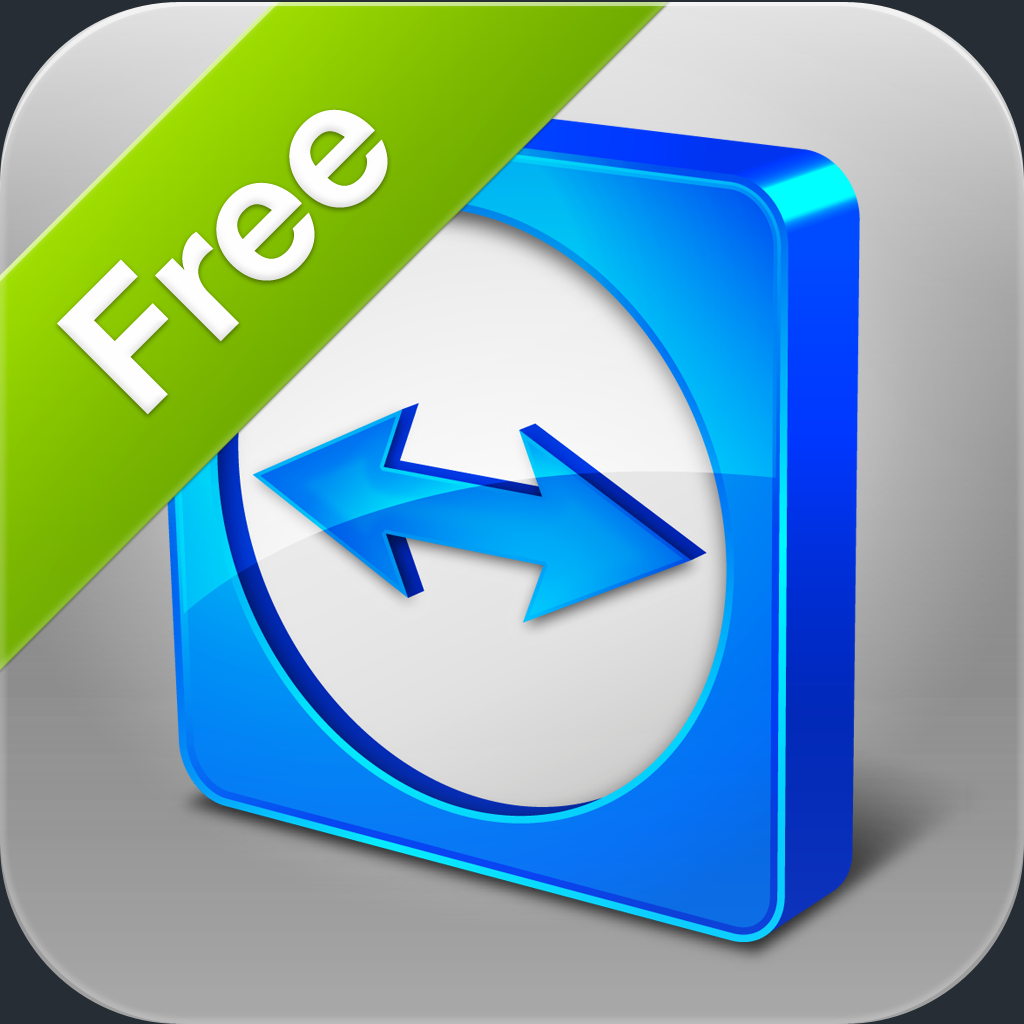 iPhone App
FREE!
Rating:
:: REMARKABLE REMOTE SUPPORT
TeamViewer Free is a remote desktop app that allows iDevice users to log onto a remote computer to perform an array of functions. Near flawless execution, combined with top-notch customer service/support make this app a must-have for those needing a good,
Developer:
TeamViewer
Price: FREE
Version Reviewed: 6.0.9224
iPhone Integration
Rating:
User Interface
Rating:
Re-use / Replay Value
Rating:
Overall Rating:
We've all seen apps that catch our eye; apps that make us think: "Now, why didn't I think of that?" or "Wow, I can't believe this," etc.
Then there are apps that not only catch our eye, they bring us to the realization of how fast our technology is growing/evolving.
Very few apps, however, do ALL of the above WHILE reinforcing the notion that such technology, while advanced and complex, can be a viable alternative offered to users at every level of the user-knowledge spectrum. In this area, TeamViewer not only excels, but has managed to find a way for users to access a remote computer, whether their own or another, while putting forth as little effort as possible.
For those not familiar with TeamViewer (or Remote Desktop technologies), it allows a user to take control of their own, or another user's, computer desktop, for a variety of purposes: To assist a user with troubleshooting or fixing their computer, exchanging large files, or simply opening a text-editor program and writing a clever, embarrassing comment for a laugh at the computer owner's expense (although we don't suggest this), all over a 3G or WiFi connection.
Using TeamViewer is surprisingly easy and consistent, over WiFi and 3G, but both you and your partner, (the owner of the computer you're trying to connect to) must have the TeamViewer file installed on their iDevice/Computer.
Installing TeamViewer on a PC is equivalent to downloading it in the app store: Simply download a file. I have a link on my website pointing to the TeamViewer file and neither I nor my customers have had trouble/confusion, etc. downloading/using it. Open it after it downloads, input your partner's TeamViewer ID and Password and tap the "Connect to partner" bar. Once this is done, TeamViewer establishes a secure connection with the computer then, once connected, provides a screen containing a set of instructions for the user to follow in order to use the app, such as which finger gestures to use, etc.
Once connected, the app's user (the remote controller) can further customize TeamViewer's settings to meet his/her needs, such as removing the computer owner's wallpaper to make the app faster (reduce/minimize lag), the ability to show the status bar and remote cursor, etc. Users can also access control instructions, in the event they forget the contents of the start-up screen.
The status bar, located at the bottom of the controller's screen, contains an option to close the program, open the keyboard and mouse, zoom in/out and adjust the afore-mentioned settings. Once you move the arrow icon to your destination, you can tap (single, double or right-click, via a two-finger tap) anywhere on the screen to execute the action, without fear of inadvertently tapping on another area by mistake.
Once done, simply tap the X located in the status bar's lower, left portion to exit out of the program and that's it!
The difference between the Pro version and the Free version is that with the Pro version, one can create an unlimited number of accounts to access as many different computers as they desire, whereas with the Free version, you're limited to only...one.
Overall, as the owner of a PC repair company, I use a variety of remote desktop programs on a daily basis and have yet to encounter any problems when using TeamViewer. Moreover, when I do contact Teamviewer, their reply is always prompt, professional and accommodating. Bottom Line: I couldn't be more happier or more impressed.
For those who use remote desktop programs on a regular basis, I can't recommend this app enough. The only drawback, however, is in pricing. The Free version, as good as it is, only provides users with one account and in order to upgrade to 2 or more (via the Pro version), they're forced to shell out a bank-breaking $99 dollars, far and above its counterparts in the app store.
Despite this, the power TeamViewer gives one to work from literally anywhere on any computer, combined with its efficiency, dependability and ease-of-use, arguably makes up for its Pro version's hefty price tag (albeit barely), but with a mounting surplus of similar, much-cheaper apps which are just as dependable/effective, cripple TeamViewer's true potential. And their review score.