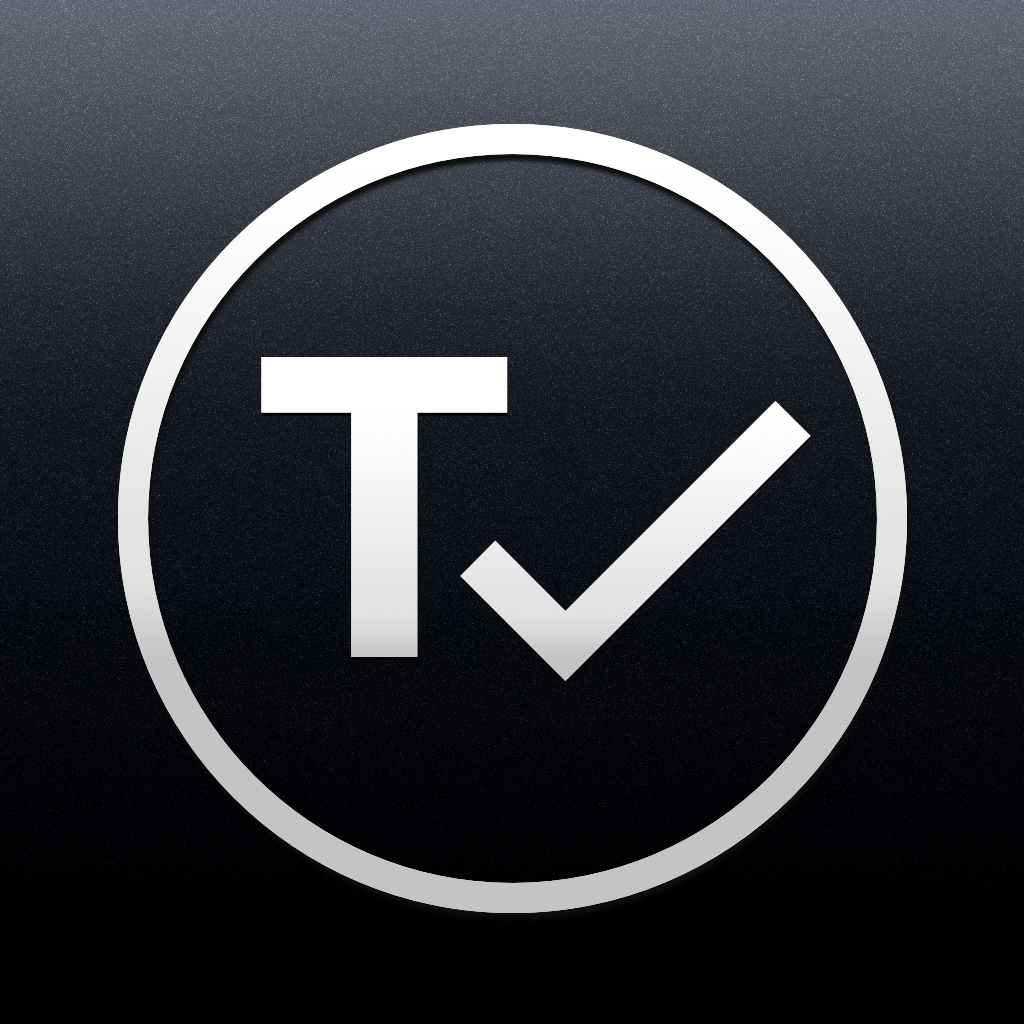 + Universal App
FREE!
Rating:
:: IMPRESSIVE
TaskPaper is an imaginative list creator, built to streamline your thoughts, ideas and tasks.
Developer:
Hog Bay Software
Price: $9.99
Version: 1.2.4
Design
Rating:
Features
Rating:
Integration
Rating:
Overall Rating:
TaskPaper is the most open and customizable notes/projects application that I've seen. The time spent learning how to use it is time well spent.
What TaskPaper aims to do is streamline your ideas, without getting rid of any. How does it do this? With three sections to a new list (in other words, a new document): projects, tasks and notes. You can create tasks within projects, notes within tasks, notes within notes and all of the combinations in between. TaskPaper is built openly because your thoughts are too.
The best way to explain this simply is with an example. Let's say you have a new project of writing a paper on the variety and diversity of iPhone applications. We'll call the project "App Store Thesis". Next up, outline the tasks that you need to complete. In this case, finding out how many applications are in each category would be a good place to start. Now it would be wise to create a note under this task saying where you're going to get this data from (we recommend 148Apps.biz). Wherever you go after this is entirely up to you. You could create a new task called "Games Categories" within the task above to outline exactly how many games are in each category of the App Store. The screenshot to the right outlines this example.
All actions can be custom tagged with the @ symbol. If you mark something as @done, a line will streak across that point. You can create custom tags for whatever purpose you need.
Now that we've covered how it works, let's see how it's done. Tapping the plus (+) button at the top right of the home screen of TaskPaper will create a new list. By default, it starts off with a new project. If you want to change this to a task or note, tap return. Whenever nothing is written on a line, tapping return will change the format to project, note or task. If a line does have text on it, tapping return will give you a new line. The project's font is big and bold, whereas tasks and notes are of normal size. To identify what are tasks and what are notes, look for the bullet point - only tasks will have them. Once you've typed in what you want, tapping return will give you a new line with an indent. To indent further, tap space once. Likewise, to remove an indent, tap delete once. From hereon, you roll as your brain moves. There are no limitations to a thought or idea, because no matter how correlated (or not) it is to another idea, there always be a place for it.
Whenever you are inside a list, there are a number of features to make use of. Firstly, an internal search that allows you search within that specific list. Along the bottom menu bar, the icon at the far left allows you to jump to a specific project within that list. The @ icon allows you to streamline search results with certain tags. For example, @done would filter your entire list down to only lines that have been marked as @done. The magnifying glass acts as an ability to search also, in case you've scrolled down and can no longer see the search bar up at the top of the screen. Finally, the far right icon is an options category that allows you move selected lines to a different project, cut/copy/paste and a number of other minor features. For a full list, see the screenshots attached.
Tip: for a faster way to move single lines, tap and hold them. They'll turn into a single blue line with a circle on the left hand side, and from there you can just move it to wherever you want to. To edit what is written on a line, double tap.
The home screen of TaskPaper is relatively streamlined. The top left button opens up to provide options to: sync, lock and unlock orientation (a welcome addition for iPhone 3G users), start Wi-Fi sharing and adjust settings. There's a help guide in there too. By heading over to www.simpletext.ws you can log in with your Google ID and see all of your lists. You can also create lists here too. Note: the developer stresses that security is light for online syncing - most evident by the fact that the login page is not HTTP secure (https). Thankfully, the code is fully open-source, meaning you can load it onto your own website. See here for more details.
Additionally, there is a local network sync option. TaskPaper will give you an IP which you can connect through any web browser, and all your documents will be there for viewing and editing. The only downside is that there is no export option, meaning you'll have to manually copy and paste it onto your desktop if you want an offline copy on your PC or Mac.
The settings menu reveals a number of additional options. There are six different ways to sort documents (see screenshots for a full list); you can add a start-up password for security and you can write down the tags you use frequently so that it's just a matter of taps to insert a tag, rather than to type it out manually.
The application is universal, meaning it is optimized for the iPad as well as the iPhone. Like other productivity applications, the iPad's larger screen makes projects and note-making significantly easier.
The interface for the iPad features two fixed, scrollable columns when viewed in landscape mode. On the left, a summary list of all the documents you've created and on the right are the documents themselves. On portrait mode the design is a little more intuitive, with a list of documents presented in the centre of the screen in a somewhat-transparent box (allowing you to see content written behind it). Disappointingly, there is still no way to search in all the documents, rather you can only search each individual one.
So where does it fall short? Well, the option to collapse a project is a missing - a feature that could both simplify and streamline lists even further. The keyboard often gets in the way of editing a list - I found that whenever I went to edit a line at the bottom of the screen it would select a different line whenever the keyboard popped up. Lastly, an option for a dark theme wouldn't go amiss.
TaskPaper really does follow's Apple's motto of Think Different. The application is so open yet feels easy and comfortable to use, especially for big ideas. It's a drawing board for every thought in your head. It's unconventional, imaginative and streamlined. And that's impressive.
[gallery type=thumbnail]