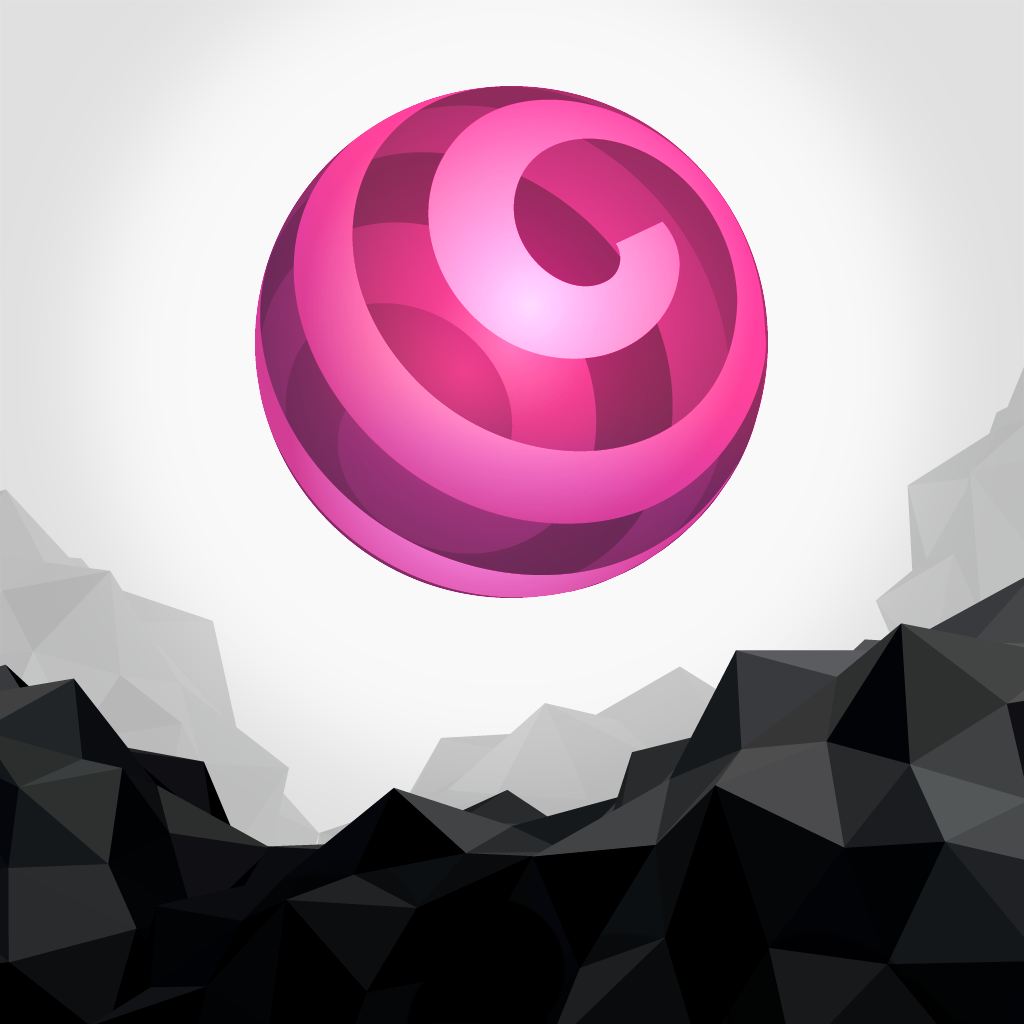 + Universal App
$0.99
Rating:
:: CREATIVE, COLORFUL FUN
An addicting physics-platformer that will have gamers' fingers begging for mercy.
Developer:
Like a Crocodile Game Studios
Price: Free
Version: 1.0
App Reviewed on: iPhone 4S
Graphics / Sound
Rating:
Game Controls
Rating:
Gameplay
Rating:
Playtime
Rating:
Re-use / Replay Value
Rating:
Overall Rating:
Every so often an indie game just jumps out at me after I browse through the screenshots and read the iTune's description, but seldom does a game actually live up to its promise and looks. When I first discovered Tapforss, I had no idea that I would become addicted to its madness. It's a clever little physics-based puzzler that's just too darn fun.
On the surface, the main objective is to "tap like crazy." Gamers controls a hypnotic crystal ball to float it through underground caves by tapping up, left and right. Gravity tries its best to destroy the ball by making it plummet to the ground, into jagged surfaces and viscous enemies. It's essential to keep those fingers tapping to create enough force to move the ball from the one nest to the next. Nests are defined as the start and end point of each level.
Each level features beautifully rendered artwork and changing physics environments along with a variety of different enemies and obstacles. The increasingly challenging levels and elements of surprise help make the game so enjoyable. For instance, there is a rhythm wall in some levels that's like a mini-game of Simon which earns players a shield to help them make it through successfully.
At the end of a level, players can earn up to three dots which is based on the number of taps, score and time. This means there's plenty of replay value. There's also an integrated Game Center leaderboard for gamers who like to compete.
The downfall to Tapforss is that it only comes with 20 levels for free. It's kind of like a trial based game where players who enjoy it will need to unlock it for $1.99 to get all 50 challenging levels. Additionally, some of the levels are quite difficult and may lead to frustration at times. The ability to purchase extra lives or opportunities to earn different power-ups may help improve the gameplay. Also, while the levels are hard to master, there need to be more added. The level select screen promises more worlds in the future so hopefully this is sooner rather than later.
Overall, Tapforss is quite a clever game. The graphics and soundtrack are really top-notch and original, the gameplay is addicting and there's plenty of fun to be had before players have to decide whether or not to shell out any extra cash. This is one game that I highly recommend for everyone from casual gamers to physics-platformer fanatics. After all, it doesn't hurt to give it a chance since it is completely free to try.