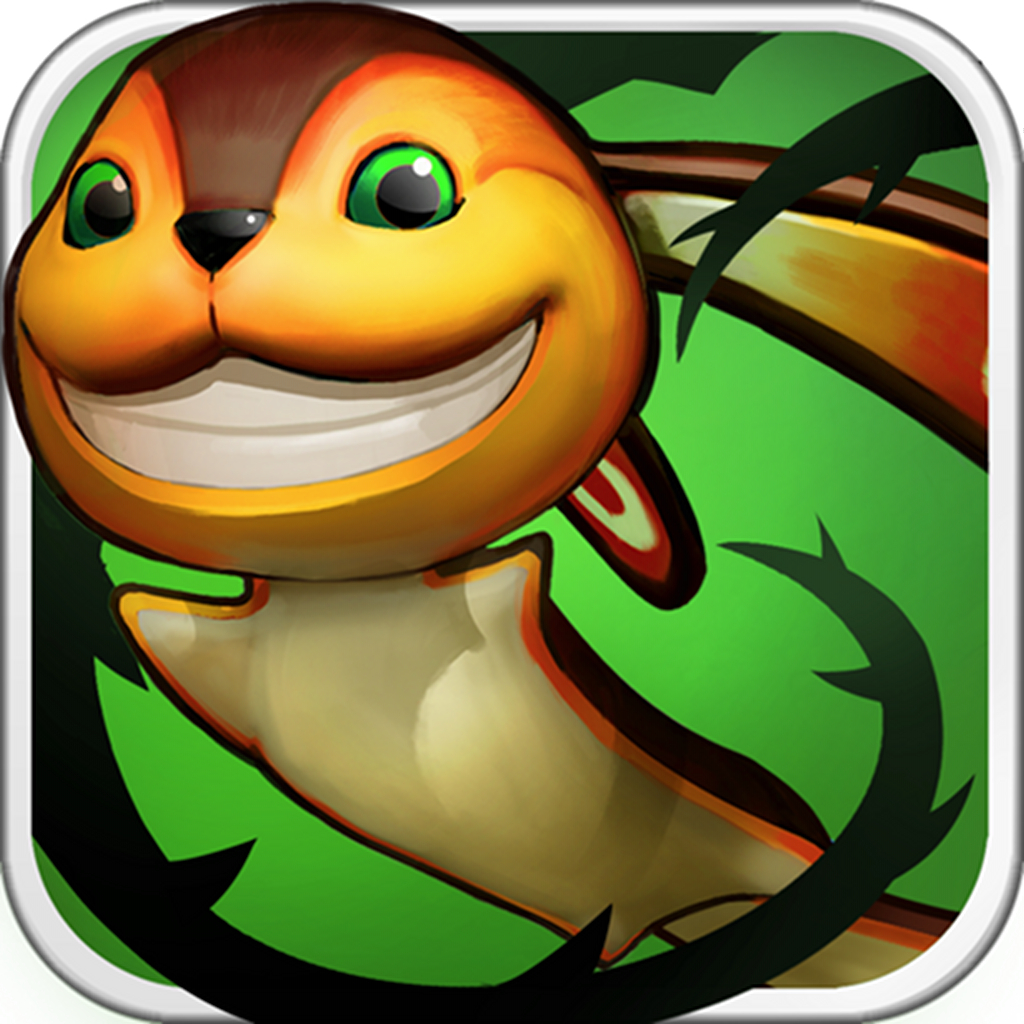 + Universal App
$0.99
Rating:
:: CUTE RUNNINGS
With plenty of charm and not many reasons for cynicism, Tanuki Forest is a delightful change of pace for the Endless Runner.
Developer:
Mighty Mill
Price: FREE
Version Reviewed: 1.0
Device Reviewed On: iPhone 5
Graphics / Sound
Rating:
Gameplay
Rating:
Playtime
Rating:
Replay Value
Rating:
Overall Rating:
Look, a new Endless Runner on the App Store! No, wait, don't run away. Tanuki Forest is actually quite charming and offers some fun things that aren't commonly included in the genre, honest.
Amongst some quite luscious hand-painted imagery, players must help a flying squirrel explore a dark and dangerous forest while saving animals along the way. It's a very simple title to play with one-touch controls at all times, but it also offers up some neat twists. For instance, animals are saved by flying them through gates, gaining points but also reducing the multiplier for the player. There's a risk/reward system here given that animals are lost when one clashes with an enemy or spike, but more points are gained for accruing many at once.
Players aren't always restricted to controlling the main character either, with it possible to switch over to different spirit animals. These animals keep things interesting. While the flying squirrel involves tapping repeatedly to keep him airborne, other spirit creatures require a different tact. Each time the player flies over one, the new control system is explained. It's still one-tap based but sometimes it involves holding a finger to the screen, or simply tapping in a different manner. It does a good job of keeping things interesting.
Further adding to the variety is the collection of challenges that can be undertaken to level-up and unlock new items or coins. The coins can be used to buy new clothes or unlock new abilities. As is frequently the way, it does a sound job of keeping
Tanuki Forest
interesting. It's pretty generous too, which does admittedly make one wonder how the developer plans to make any money. This is certainly not a game out to gouge one's bank account.
Ultimately, of course, Tanuki Forest is a fairly typical Endless Runner. But it's a particularly charming one and does a decent job of adding some entertaining twists to the format. Delightful to look at and fun to play, it's worth checking out.