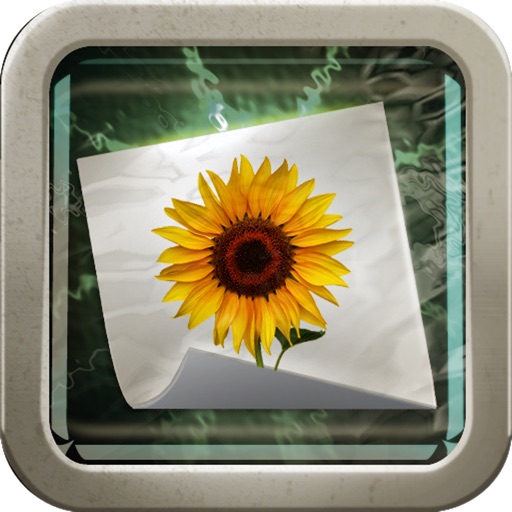 iPhone App
$1.99
Rating:
:: CHEMICAL PARTY
A gorgeous virtual darkroom in your pocket from the guys behind Hipstamatic. Could there be anything wrong with this picture?
Developer: Synthetic Corp
Price: $1.99
Version Reviewed: 1.0.1
Device Reviewed On: iPhone 4
iPhone Integration
Rating:
User Interface
Rating:
Re-use Value
Rating:
Overall Rating:
I was part of a school camera club when I was a kid. We took photos for an hour and then headed back to the ludicrously cool dark room to develop our snaps of fairly boring subjects like fields and trees. I always thought we could have made these aesthetically dull pictures a little more exciting if we could have at least experimented with a few new chemicals during the development process but sadly, according to Mr Slatter, that's not the way it's done.
Prasie be then that SwankoLab has emerged from the same snap-happy bunch that brought us the excellent Hipstamatic, allowing me to indulge my photographic alchemy right on my iPhone without a teacher to stunt my manic creativity.
A virtual darkroom filled with image-adjusting chemicals awaits when you first fire up SwankoLab. It won't take much play with the delicious interface before you're applying saturation and bleaching effects to your existing iPhone snaps. Pick from any of the available bottles on the shelf above your development tray, read what their effect will be and then drop them into the mix. There is a limit to how many chemicals you can use in one sitting (as should be the case with all hazardous materials you experiment with) which is a blessing given how easy it is to get carried away.
Your image is then processed in an attractive yet fairly time consuming manner before being hung out to dry while you preview it. From there you can share your image, name the formula used or trash it altogether. On more than one occasion I did find that an image didn't develop at all, however. Rather than feel my pride swell as my original image appeared from its bath of property tweaking liquid, my heart sank as I looked at a blank print. Whether it was the photo I chose, the type chemicals I mixed, witchcraft or perhaps FBI censorship, I don't know. I guess, as is true of any experiment, sometimes it just doesn't work.
That slight niggle aside, SwankoLab is a fun app that allows you to achieve similar retro effects to your Hipstamatic shots but using photos you've already taken and even those imported from your computer which makes it endlessly reusable. Combine that with the many chemical combinations at your disposal and the option to buy more and you've got an immensely enjoyable and creative tool at your disposal.
With IncrediBooth and Hipstamatic already under their belts, the guys at Synthetic Corp are quickly becoming the best photography developers in the business. And now they've added SwankoLab to the fold, I mean "developers" in more than one sense of the word.