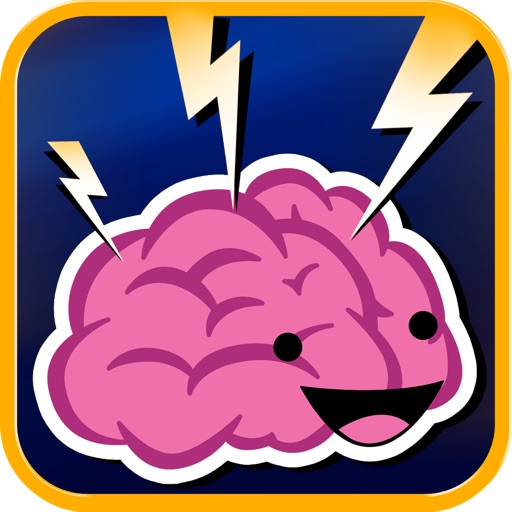 + Universal App
FREE!
Rating:
:: SMARTY PANTS
Super Smart puts a fun twist on the trivia genre with its addicting and crazy game play.
Developer:
Centuple
Price: Free ($0.99 to upgrade)
Version: 1.0.1
App Reviewed on: iPhone 4S
Graphics / Sound
Rating:
Game Controls
Rating:
Gameplay
Rating:
Playtime
Rating:
Re-use / Replay Value
Rating:
Overall Rating:
The challenge behind creating a quiz game is making it fun and entertaining. These types of games are usually bland, boring and lack replay value. Now that Super Smart has entered the App Store, the standards have been substantially raised.
Super Smart isn't the typical trivia game. This spunky title has a classic arcade feel to it that gets players pumped. Not only are the questions clever and quirky, but the music and sound effects keep it entertaining.
There are two modes to play: arcade and classic. Arcade is a fast-paced mode that requires gamers to beat their previous top score in 60 seconds. Gamers are rewarded for speed and accuracy and there are occasional power-ups along the way that help increase scores. Classic mode uses the three strikes system. Answering three questions wrong means it's game over. Moreover, players only have 10 seconds to answer each one and there aren't any awesome power-ups. At the end of both rounds, gamers are presented with a total score and rank category.
Although Super Smart is completely free, gamers need to upgrade to the full $0.99 if they want access to the leaderboards and additional questions. The free version comes with only 100 trivia questions, but unlocking the game gives players more than 1000 in total. After playing the free version a few times, it was evident that the game had already started to recycle questions.
One feature that Super Smart lacks and desperately needs is a pass and play mode. In fact, there are not any multiplayer modes available. Those who are fine playing solo won't mind, but it's always fun to grab a friend to compete and boost the ego.
Anyone looking for an alternative to slow and boring quiz games will want to pick up a copy of Super Smart today. While it has a couple of minor disappointments, it makes up for them through its addictive and crazy game play. Since it's completely free, trivia buffs should definitely give this one a shot. It's less than one dollar to upgrade, and future updates are promised to add new questions and features. In my opinion, downloading this game is a no-brainer.