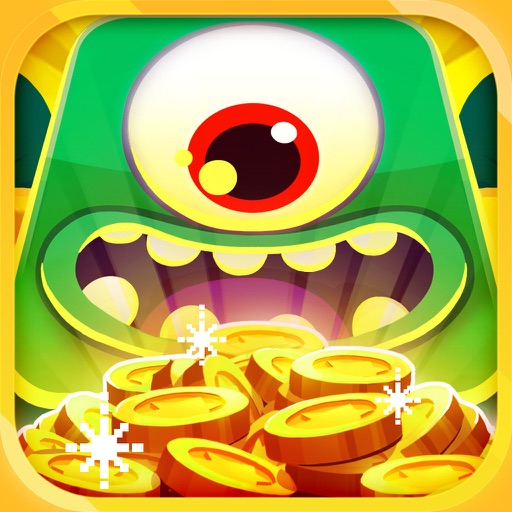 + Universal App
FREE!
Rating:
:: SUPERB
While it comes with new in-app purchases, Super Monsters Ate My Condo's structural changes make it an improved experience compared to the original.
Developer:
Adult Swim Games
Price: $0.99
Version Reviewed: 1.0
Device Reviewed On: iPad 2
Graphics / Sound
Rating:
Game Controls
Rating:
Gameplay
Rating:
Replay Value
Rating:
Overall Rating:
Remember the days of the Super NES, when sequels would add "Super" to their names, and they were usually much better? Well,
Super Monsters Ate My Condo
carries on that proud tradition. The core gameplay is very similar to
2011's original
: there's a giant stack of condos in the middle, and they must be swiped away to the proper monster, with matches being made to form bonus condos worth a lot of points that activate abilities for each monster, and making a match of the same color can swap out that monster in play. Letting the pile topple over by making unstable swipes or angering the monsters means game over.
Super Monsters Ate My Condo
's main change is a new, shorter time limit. It's all about scoring as many points as possible in 2 minutes or less. There are boosts for starting with higher multipliers, more time and getting certain special condos in play right away.
Now, the shift in structure is two-fold: yes, it's designed to bring in the kind of profitable IAP transactions that continues to make PopCap and EA lots of money with Bejeweled Blitz. But in this case it also serves the useful purpose of slowly unfolding new elements into the game. The original was a title where I felt like I had no idea what I was doing, really. Here, because completing objectives opens up new ones, along with descriptions of what is going on, I feel like I'm in control. Well, slightly: the game is still a swirling tempest of chaos. I just feel like I know what I'm shooting for now. Also, there's hats for the monsters. Hats make everything better.
The game is still frantically chaotic unlike few other match–3 titles out there, and it still looks colorfully amazing. The physics elements are just present enough to be a factor, but not an overwhelming one. Coins are handed out frequently enough as rewards that the boosts can become a strategic part of gameplay, not just an excuse to shell out money. Really, developers looking to implement the "Blitz" style of high-speed puzzle gameplay would do well to take notes on what
Super Monsters Ate My Condo
does. The game gains a lot from this shift, in many ways it's better than before, and it can prove to be more profitable. In the world of microtransactions, this is very fair, and I don't hesitate to recommend this game for fans of the original looking for a new take on the title, for those who didn't quite enjoy the original enough, or for anyone looking for an original puzzle game.