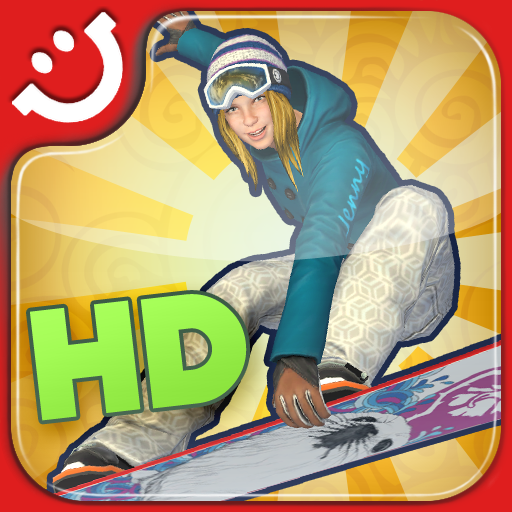 + Universal App
$0.99
Rating:
:: GOING DOWNHILL
SummitX Snowboarding is a downhill snowboarding game that has players pulling off stunts and trying to reach the goal as quickly as possible.
Developer:
Com2uS
Price: $0.99
Version Reviewed: 1.0.1
Device Reviewed On: iPad 2
Graphics / Sound
Rating:
Game Controls
Rating:
Gameplay
Rating:
Replay Value
Rating:
Overall Rating:
SummitX Snowboarding
is a new snowboarding title published by Com2uS. The game has players rushing down the slopes, trying to amass high scores by performing tricks and traveling through gates to increase the timer, which results in more points at the end of the run. Players earn money which can be spent on new boards that improve their stats, and on new and improved tricks.
The controls are ultimately frustrating to use, but they represent a more realistic attempt at resembling actual snowboarding. Would a game with a typical joystick/button control setup be easier? Sure. At least this is attempting something different, and something a little more attuned to touchscreens. The game's use of its punk soundtrack helps to create an atmosphere that feels like a snowboarding game; or at least what I assume the culture would be like.
This game seems to suffer the curious issue of being one where the more that is learned about how to play, the worse I tended to do. Ignorance is skill. See, the controls are so poorly explained, as there is no real tutorial, that figuring out one or two little elements tends to cause me to do worse, as then I wind up wiping out more. And even then, it all feels really random to control, like hitting the same buttons doesn't do the same things, and then occasionally my snowboarder starts glowing and I get lots of points and I don't quite know what I did. Again, a tutorial would help out a lot, as I hate playing games where I have no idea what I'm doing in them at all.
Sadly, the difficulty of getting into the game ruins a lot of the fun that could be had. With better tutorials and training, and a clearer control scheme, this could be something a lot of fun. For now, this is only really for those with an interest in snowboarding.