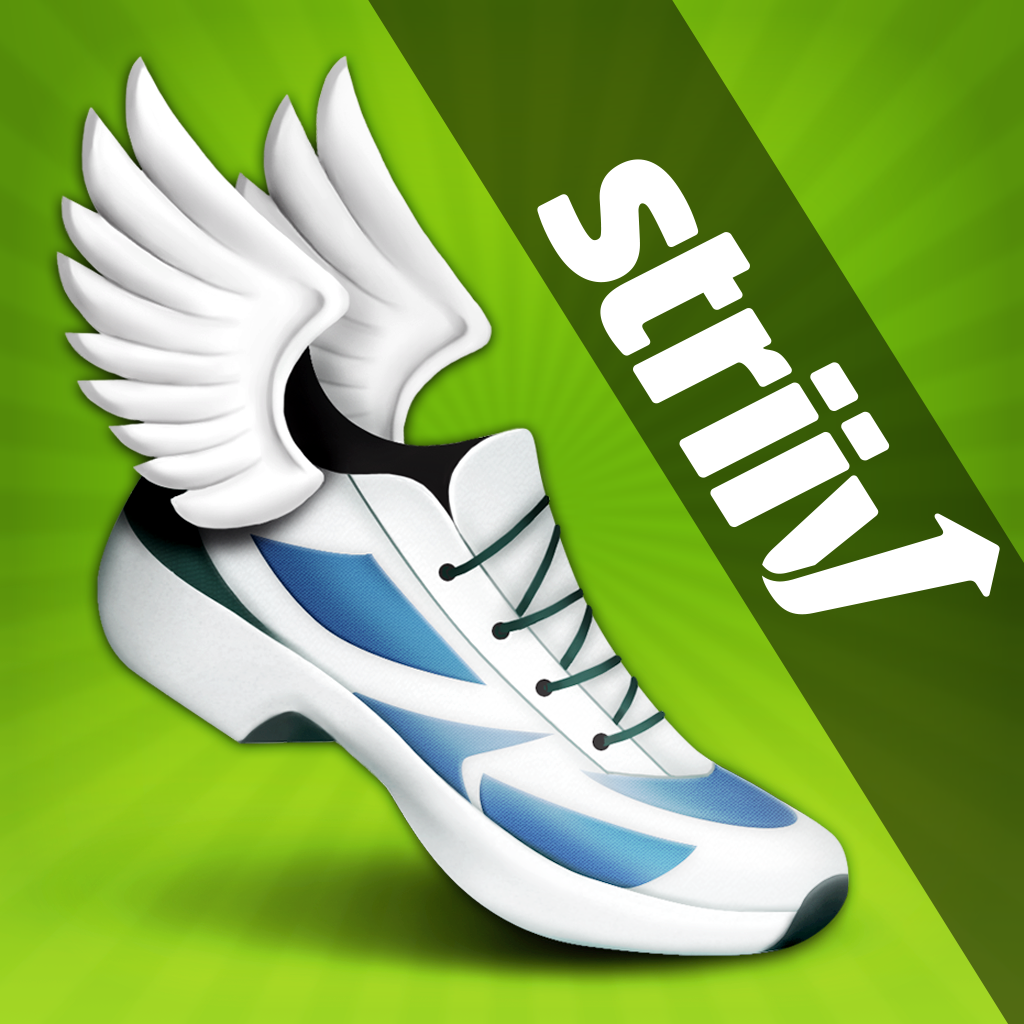 iPhone App
FREE!
Rating:
:: GAMIFYING WALKING
Striiv is a pedometer app that adds challenges and gaming elements to the process of walking regularly.
Developer:
Striiv
Price: Free
Version Reviewed: 1.0
Device Reviewed On: iPhone 5
iPhone Integration
Rating:
User Interface
Rating:
Re-use Value
Rating:
Overall Rating:
It's all too easy to get addicted to the unhealthy things in life: eating cake and chocolate, going out for wild nights out with friends, sitting in front of the TV playing video games for hours on end. All great hobbies in moderation but it's sensible to try to get hooked on a few healthy things, also. There's been quite a variety of apps attempting to gamify exercise, whether it be by encouraging us to
flee from zombies
or by giving us
experience points depending on how we perform
. Each of these work well in giving us a 'carrot and stick' style mentality to keeping fit.
Striiv
acknowledges that merely walking more can do wonders to our fitness levels.
The app refers to itself as a "Smart Pedometer", thanks to constantly tracking the user's progress, even when running in the background on our iOS device. It's impressive to see how fast those steps rack up, even for those who feel they live quite a sedentary life. The figures taken from the app, whether they be calories burned or actual steps can then be used to compare day by day or be used in competition with friends who also use the app. A series of challenges push the user to do things such as take a few hundred steps in a short amount of time.
The true selling point, however, is in the form of the virtual world that's bundled in with Striiv. Each step leads to the acquisition of virtual gold which can then be used to build up a virtual island, similar in the way that freemium city building titles work. It's a small yet crucial step to giving users the impetus to crack on and walk more. Sure, it might not mean much in the long run and I'd like to see more variety in the objects that can be bought, but it's something tangible to be gained from walking.
It's all extremely easy to set up, as well as useful and it really is satisfying to consult at the end of the day, even more so when you can race a friend to the most productive day. The only downside is that Striiv does drain battery life quite significantly, especially when using the GPS to track where the walk has taken place. It's a relatively small price to pay, though, to feel that something has been achieved each day. It's certainly fast becoming my pedometer app of choice.