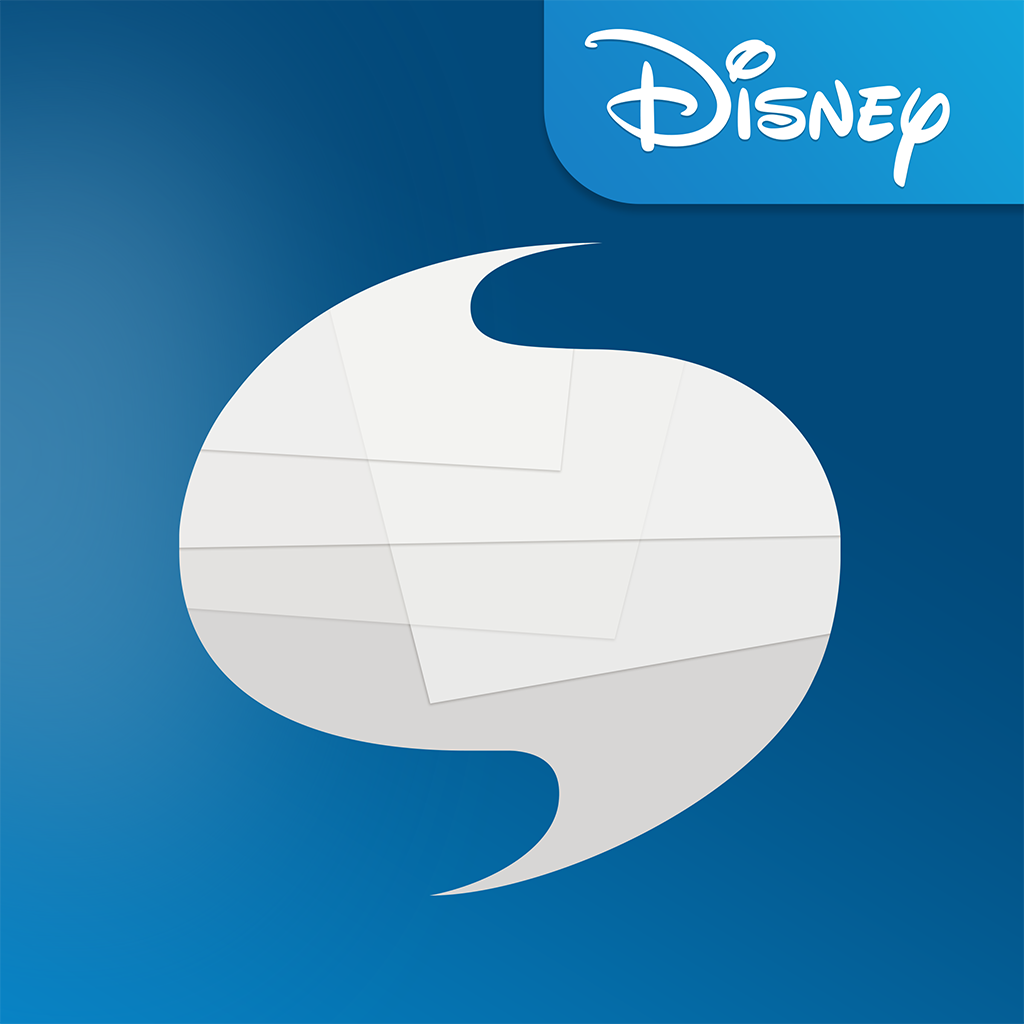 iPhone App
FREE!
Rating:
:: MEMORY CREATION
Perhaps too simple for the experienced iOS user, Story is ideal for those novices who want to share their memories and photos with others via email or Facebook.
Developer:
Disney
Price: FREE
Version Reviewed: 1.0.1
Device Reviewed On: iPhone 5
iPhone Integration
Rating:
User Interface
Rating:
Re-use Value
Rating:
Overall Rating:
With hardly a sign of animated talking animals, Disney's
Story
is a fairly mature storyboard creation app for those who want to combine their images to create their own tale.
Immediately accessible, not much is needed to get started. Facebook sharing is there, requiring a quick log-in but it's far from essential at first. Instead, users can get straight into the action by manipulating the images from their camera roll.
Story
divides these images, at first, into dates proving particularly useful for those collecting memories from a specific day. For instance, I looked for the date in which I got a new baby guinea pig and within moments, could create a collage of the memories of the first day for the piglet.
For the basic creation, not much more needs to be done. The initial collage, made by the app, is often quite stylish by itself. There are a fair few options for adjustments though. Users can add a theme to the background of the collage, with five available in all (including a Mickey Mouse-based one, of course!). It's also possible to add extra images, to extend the collage, adjusting their size or angle. In each case, captions can be provided offering detail for the story being told. Layout options are a little restrictive, preferring to stay simple rather than complicated, but all this lends itself to an interface that takes seconds to arrange.
Static images aren't the only type of media possible, either, with videos attachable too. Once finalized, it's quite simple to either email or share to Facebook, with no need for extra apps for the recipient. This means it's ideal for sharing certain memories with family elsewhere in the world.
Offering such simplicity, Story is an appealing app for the novice user keen to share their experiences with friends and family. For some, it might feel a little restrictive or basic, but its sheer ease of use and speed is enough to make it worthwhile for those who don't want to spend a long time creating.