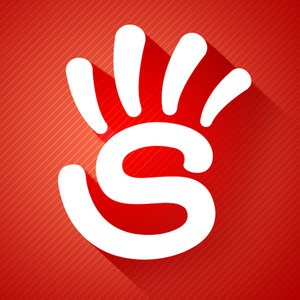 + Universal & Apple Watch App
FREE!
Rating:
:: WORDPLAY FUN
Guess words quickly based upon a randomly assigned letter and a bunch of categories in this fun and competitive word game.
Developer:
Fanatee
Price: FREE
Version Reviewed: 1.0
Device Reviewed On: iPhone 5
Graphics / Sound
Rating:
Gameplay
Rating:
Playtime
Rating:
Replay Value
Rating:
Overall Rating:
Offering a potentially quite fast-paced word gaming experience, Stop is excellent fun to dive into throughout the day, giving players a taste of competitive word play without feeling like they have to spend hours mastering anything.
The idea is a simple and quite familiar one. Players randomly select a letter to start before having to find words that begin with that letter, that also match up with the five categories that the game dishes out. The level of difficulty mostly depends on one's vocabulary and the letter that's picked. For instance, name an animal beginning with Q. Not so easy, eh? A timer further complicates matters with the dominant player dictating how long the other player gets to think. The faster, the better, basically.
It's a fun concept and one that really gets the gray matter ticking. While it's simple enough to think of a sport beginning with F, E requires a lot more consideration. The free categories are a little limited, but for $0.99 players can buy more to check out and it's actually quite enticing - although I do wish there was some way to earn these unlocks in game. Even if it took a lot of grinding to get there. Elsewhere, there are some small issues with hooking up with friends too. It's possible to challenge friends via Game Center invites and through Facebook, but there's no way of competing with someone solely through their username. It's not a massive problem but it's something that could do with rectifying further down the line.
These UI-based oddities aren't the be all and end all here though, as Stop is excellent fun. Expect to pay a little to unlock the more interesting categories but there's a fun ride to be had nonetheless.