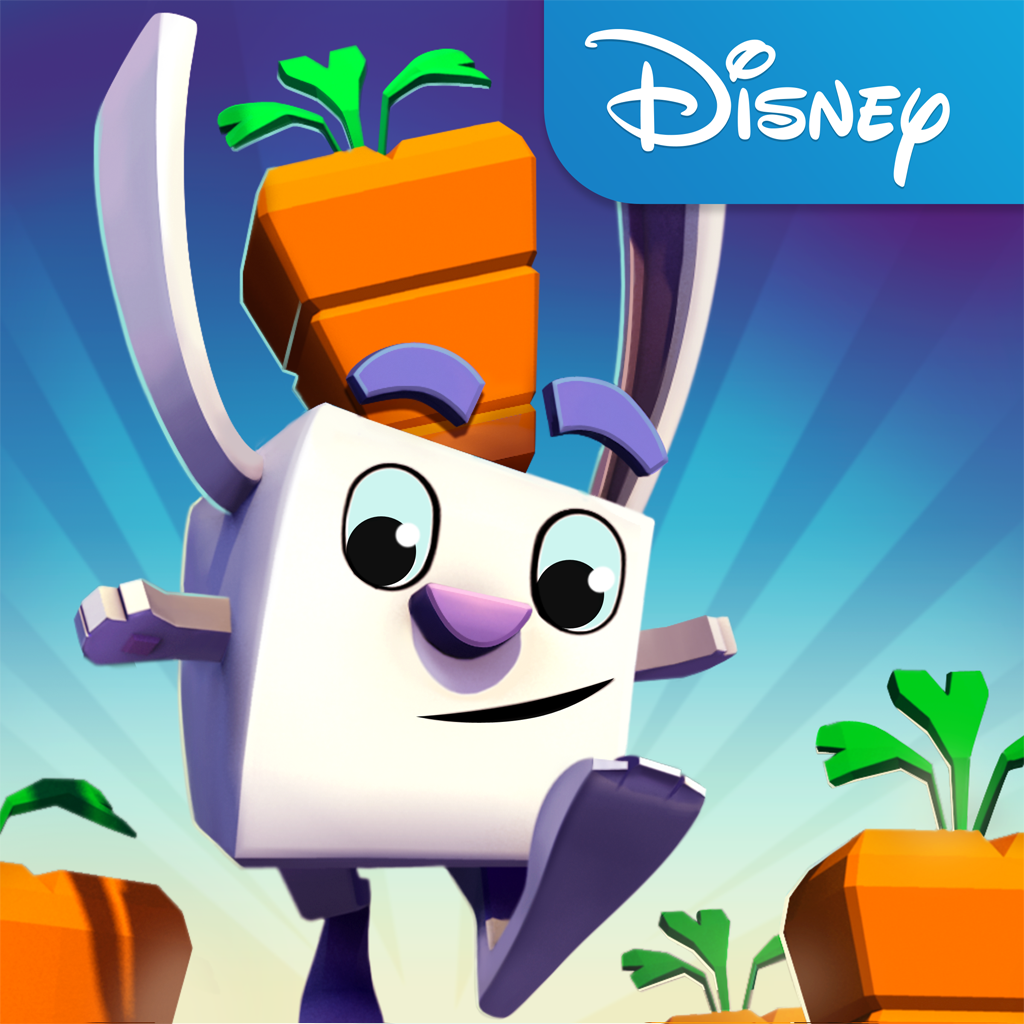 + Universal App
FREE!
Rating:
:: STACKING CHALLENGES
Moving the Match-3 genre to a 3D perspective, Stack Rabbit is fun but surprisingly tricky after a time.
Developer:
Disney
Price: FREE
Version Reviewed: 1.2.1
Device Reviewed On: iPhone 5
Graphics / Sound
Rating:
Gameplay
Rating:
Playtime
Rating:
Replay Value
Rating:
Overall Rating:
Not quite as cute as it would like to be, Stack Rabbit is still a fairly reasonable Match-3 style puzzle game. Albeit one that suffers from some harsh difficulty spikes.
Rather than using the 2D perspective loved by so many other titles, Stack Rabbit uses a 3D engine to allow players to control Ben the Rabbit during his quest to collect vegetables. Across the 65 levels available, the player's sole aim is a typical one: collect and match similarly colored vegetables in order to clear them and gain points. It's not quite as simple as that but it's close.
Pivotally, players must collect the vegetables in a set order. A typical stage involves collecting a series of different vegetables in a particular order, with deviating from the path not counting for much. It does at least count for something in that making a match causes more vegetables to sprout, thereby opening them up to be used, but inaccurate matches don't progress the game's objectives. It's an important mechanic to consider given that players are only given a set number of moves before a guard dog takes a bite out of Ben. There's also the issue with Ben only being able to stack seven vegetables at a time before falling over and losing some turns.
While things start out pretty easily, after the initial opening 15 levels things get trickier. Stack Rabbit suffers from some tough difficulty spikes, presumably in an effort to encourage players to spend money on recharging the energy system faster or to be given extra moves. By that point, Stack Rabbit is still reasonably fun but the slow down in progress will leave some feeling a tad impatient. For a game with a vibe that seems ideal for younger gamers, it's set to leave a bitter taste for some.