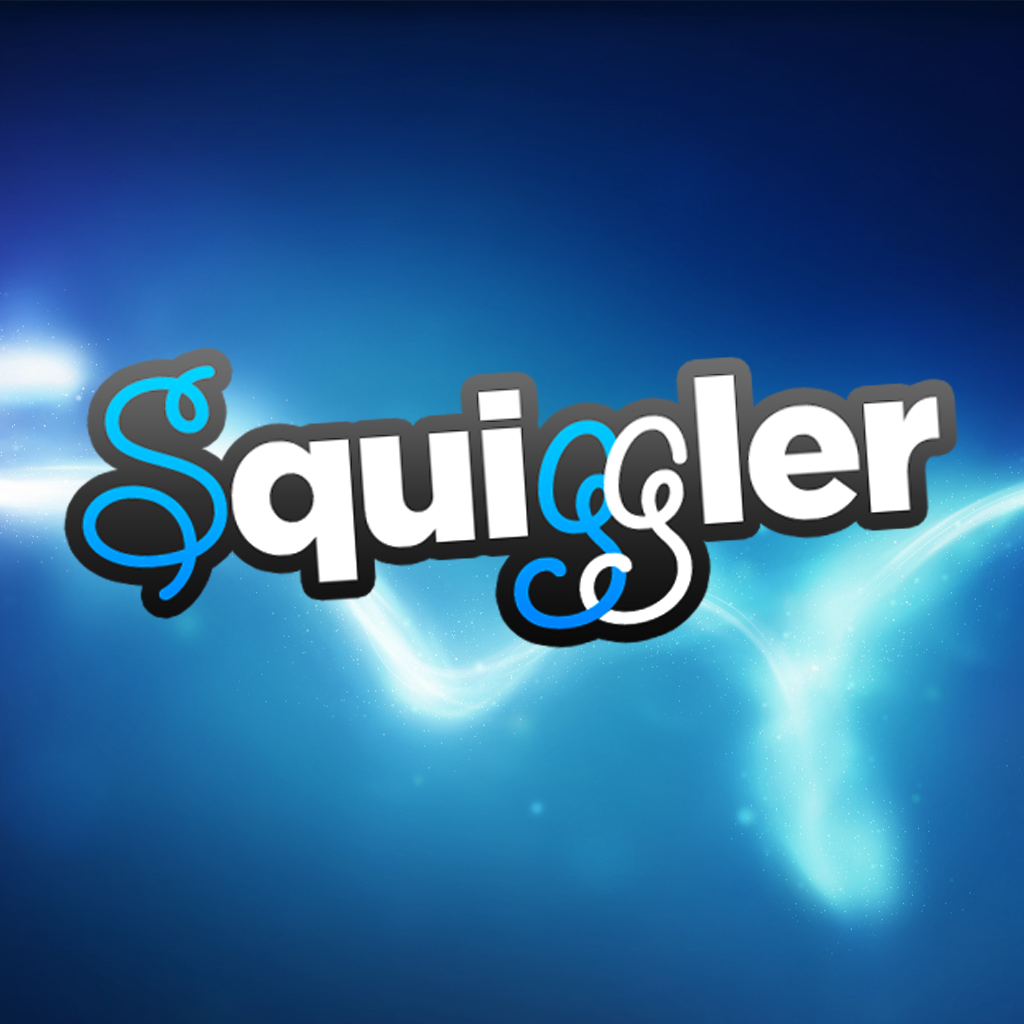 + Universal App
FREE!
Rating:
:: IMAGINATIVE BUT QUIET
Squiggle a doodle and get another player to create a picture out of it in this imaginative, yet flawed, social drawing game.
Developer:
Outhouse Digital
Price: FREE
Version Reviewed: 1.0
Device Reviewed On: iPhone 5
Graphics / Sound
Rating:
Gameplay
Rating:
Playtime
Rating:
Replay Value
Rating:
Overall Rating:
Was it only last year that Draw Something captured everyone's attention and proved highly addictive? Things move fast in the app world, but that doesn't stop there being other games out there, trying to capture the magic that once was. This is how we come to Squiggler: a social drawing game that aims to be slightly more imaginative, but falters for that very same reason.
The idea behind it is a familiar one, albeit with a significant twist. Initially, the player draws a squiggle to start things off. It doesn't have to resemble anything or match a particular theme. Just a random line is fine. Play then switches to the other competitor as they have to use that squiggle to create a picture before leaving it to the first player to figure things out.
It's potentially a pretty imaginative game. A few caveats emerge such as the fact that when drawing the squiggle, the player has to keep their finger on the screen at all times. Plus, there's a 60 second limit to guessing the word. The prospect of power-ups such as a bomb that clears unneeded letter tiles helps make things a little easier.
Problems lie, however, in Squiggler's community. It's pretty bare bones with few players currently around to compete with. It's possible to play against Facebook and Twitter friends, as well as random players, so I'd strongly recommend recruiting a few friends.
However, Squiggler lacks the "wow" factor. Being able to draw whatever one wants is fine, but the themes within Draw Something are clearly quite pivotal to its success and enjoyment factor. That structure goes a long way to keeping one hooked and Squiggler currently lacks that appeal. With a stronger community and some imaginative friends it might prove more entertaining, but for now it's floundering.