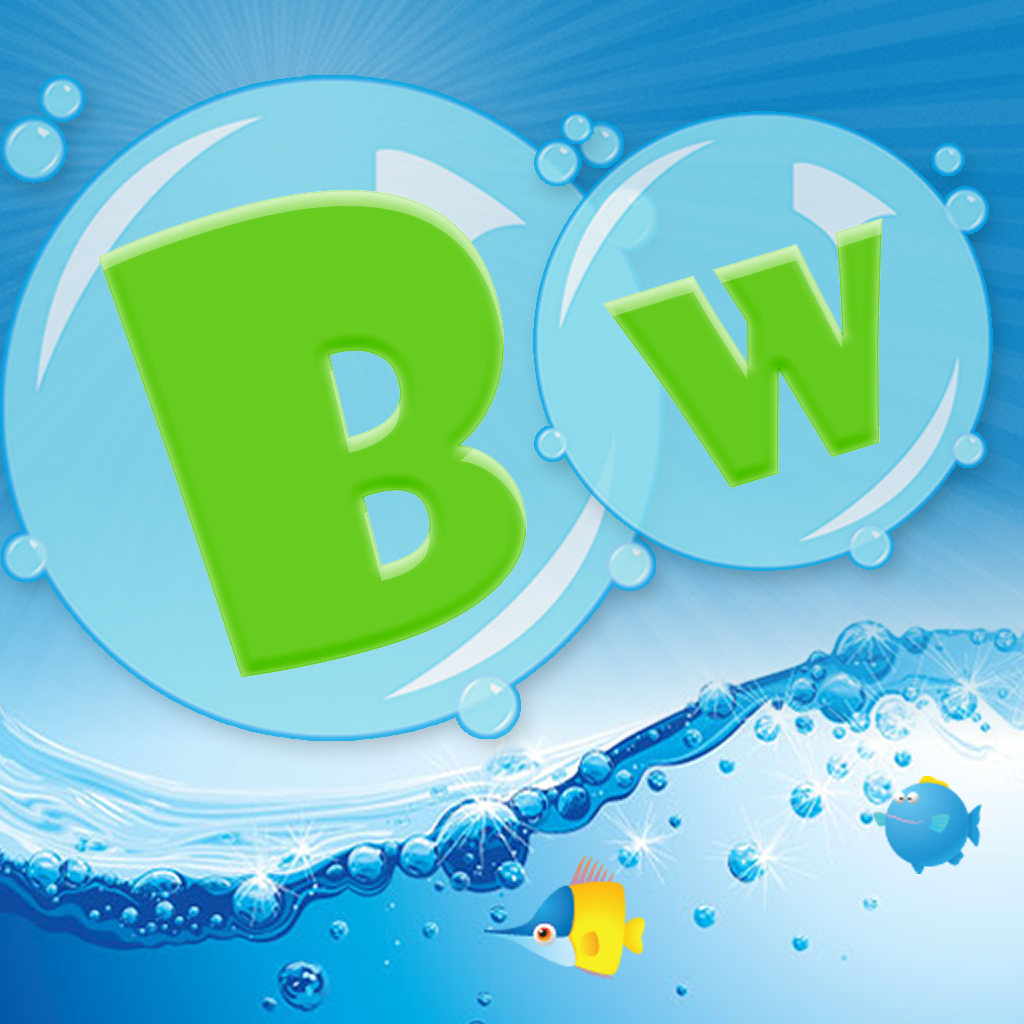 + Universal App
$1.99
Rating:
:: POPPING LETTERS
A fun if shallow way to learn how to spell in English, but mostly aimed at non-native speakers.
Developer:
Ikonami
Price: $1.99
Version Reviewed: 1.0
Device Reviewed On: iPhone 5
Graphics / Sound
Rating:
Game Controls
Rating:
Gameplay
Rating:
Replay Value
Rating:
Overall Rating:
An educational game,
Spell Bubbles
encourages youngsters and those learning English for the first time to boost their spelling skills while having fun. It's briefly enjoyable too, although a concept that could do with some refinement.
Each stage offers a similar objective. Players must listen to an audio clip featuring a word, before tapping on the relevant letter bubbles that float up the screen. The order isn't essential but tapping the right letters is, otherwise points are lost. It's a simple mechanic but a fairly effective one, with additional points gained by tapping on bonus bubbles. There are obstacles too, obscuring one's vision such as fish or rocket ships that glide past at inopportune moments.
There are problems, though. For one thing, Spell Bubbles is just too easy for all but children or those learning English. There's little challenge for native speakers, as the words never turn particularly difficult. Another problem is hearing the word spoken. Sometimes, it's fine, other times it seems muffled and hard to understand. It's not a constant issue but it is something to consider.
Game Center support would have been perfect for something like Spell Bubbles, but instead there's only a built-in leaderboard rather than anything more expansive, which feels like a missed opportunity.
Missed opportunities are much of the problem with Spell Bubbles, unfortunately. Its foundations are solid and highly educational, but it's surrounded by presentational issues that let it down. The $1.99 price tag doesn't help matters, either. This isn't a title to avoid but it is one to think about before purchasing. Those learning English should benefit extensively, but I'd have loved to have seen more complex questions for those already fluent.