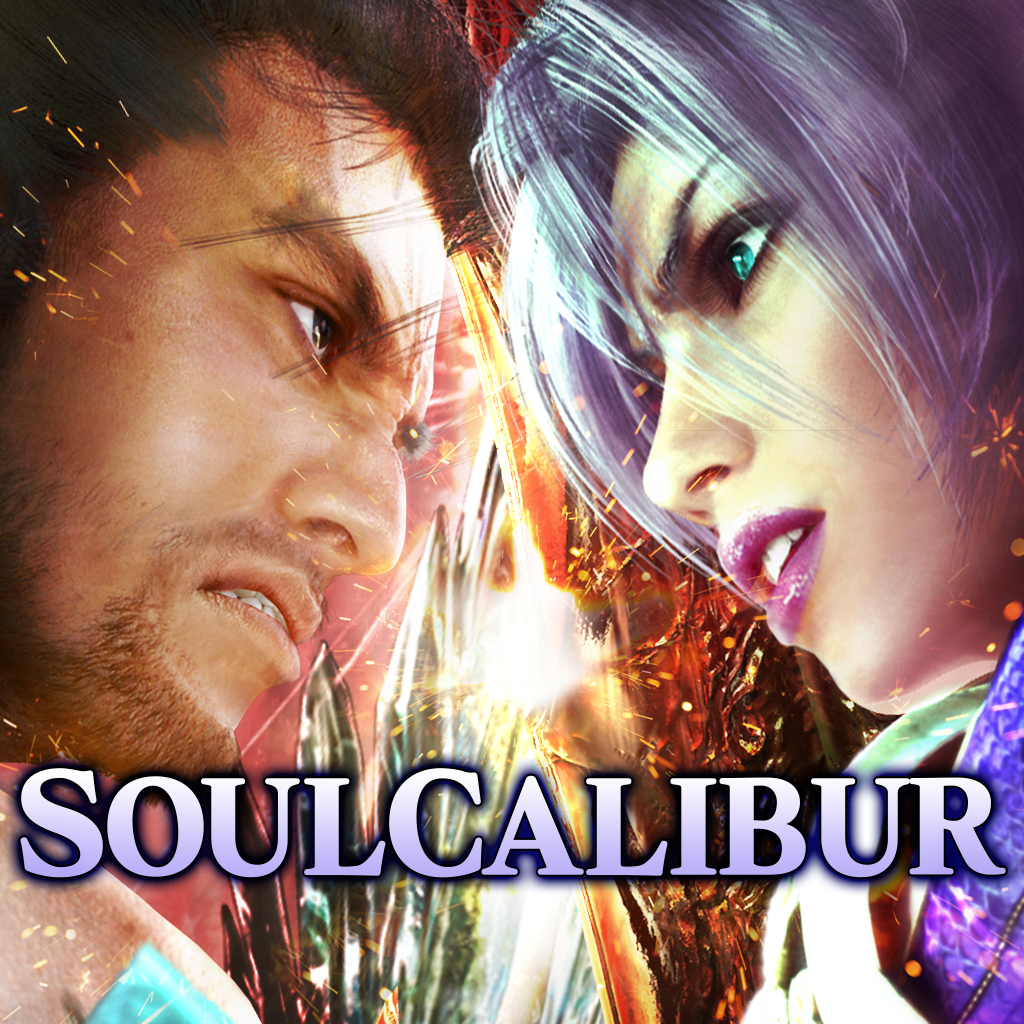 + Universal App
FREE!
Rating:
:: AWKWARD BATTLING
Fight it out with cards and puzzle elements rather than the usual SOULCALIBUR format in this awkwardly unexciting title.
Developer:
Namco Bandai
Price: FREE
Version Reviewed: 1.0.1
Device Reviewed On: iPhone 5
Graphics / Sound
Rating:
Gameplay
Rating:
Playtime
Rating:
Replay Value
Rating:
Overall Rating:
SOULCALIBUR Unbreakable Soul doesn't start well and it never really recovers from such setbacks. For one thing, it requires an in-app download before one can start playing. Sure some games have this irritant and it's not really worth mentioning, but in the case of SOULCALIBUR Unbreakable Soul, it took me 15-20 minutes until I could actually play. I say play, but that's when the overly-long and complex tutorial kicks in and things continue to go downhill.
In the end, SOULCALIBUR Unbreakable Soul isn't quite as dire as one would expect from such an introduction, but nor is it worth recommending either.
More a form of card game than a beat-em-up, SOULCALIBUR Unbreakable Soul involves completing various quests through battling it out with enemies, acquiring new characters and weapons before, presumably, becoming the greatest fighter out there.
Combat is puzzle like with a series of move cards presented at the bottom of the screen. Players then tap on whichever one they wish to use and such attacks are queued up, ready to inflict upon the enemy. Combos can be racked up by getting matching cards to reside alongside each other. They're not the be all and end all of success though as it's imperative that one keeps striding ahead, not just waiting for a particularly impressive combo to form.
This side of things, once understood, is briefly fun. SOULCALIBUR Unbreakable Soul doesn't actually require much thought during battle, although the AI's ability to cause a ring out is certainly infuriating (there's no way to actually move one's character other than through the attack cards).
Elsewhere, SOULCALIBUR Unbreakable Soul is less friendly. Heavily focused on a 'pay to win' approach with a premium currency getting in the way as well as an energy bar restricting how much one can play at any one time, it's also a fairly convoluted game. It's possible to combine cards to form better attacks, and to buy new weapons and characters, yet it's not clearly explained. More importantly, it doesn't draw players in enough to make one want to care hugely about how to get the most from the game. It's a shame to see such a great franchise used in such a way.