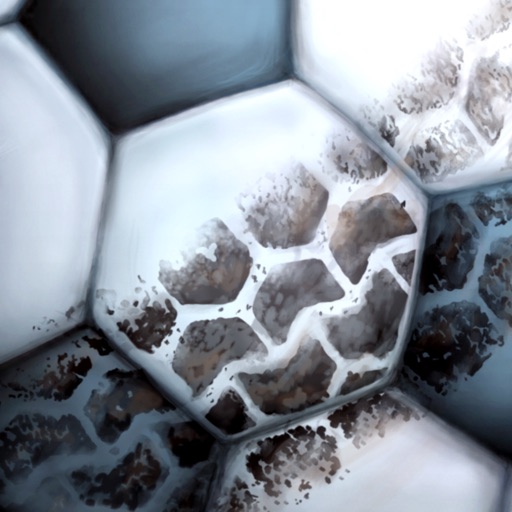 + Universal App
$0.99
Rating:
:: OFF THE POST
Soccer Rally: Euro 2012 shows what would happen if 2 cars in a tiny arena played soccer instead of 22 people on a giant field.
Developer:
IceFlame Games
Price: $0.99
Version Reviewed: 1.0
Device Reviewed On: iPad 2, iPod touch 4
Graphics / Sound
Rating:
Game Controls
Rating:
Gameplay
Rating:
Replay Value
Rating:
Overall Rating:
Soccer Rally Euro 2012
combines the one-on-one gameplay of
Ice Rage
with soccer, just in time for the
Euro 2012
tournament that's going on. Players don't control soccer players, but instead drive cars around the pitch, trying to knock a soccer ball into the opponent's goal. Players can turn left and right and go forward, without the ability to back up. This means that players need to be careful, as missing hitting the ball when the other car is going for it may mean an easy goal.
Otherwise the game is generally just a tough slog between two opponents crashing into each other, trying to wrestle for control of the ball out of the controlrner. There are a lot of balls that creep into the goal very slowly or off of the other car. It's as much a battle for good positioning as it is a fight over the ball, and sometimes locking up an opponent while the ball gets into a good position to knock it in will lead to victory.
The game is somewhat shallow, with only tournament and quick play modes for single player play. The tournament mode is interesting, as it follows the format of Euro 2012, with a round-robin group play segment, where the top 2 teams from the group (3 points for a win, 1 point for a tie, ties in the standings determined by goal differential) advance to the 8-team knockout stage. There's also single-device multiplayer, and this is where the game's longevity might come in, for dedicated players to compete against their friends, to revel in that deciding goal that is scored before time runs out.
While it's not so much IceFlame's fault, many of the cars look similar as they are based on their country flag designs, and there's only so many ways to design red, white, and blue cars. This can make it tough to discern between the two cars at times. The stadium design feels kind of lifeless, with no animated spectators in the crowd. The rotating advertising banners around the field for other IceFlame Games are a nice touch, though.
Soccer Rally Euro 2012 won't quite have the longevity of even Ice Rage, which was not a deep arcade game, but at least had high scores to go along with its tournament modes. This game is more about simple amusement, which is fine, and it is a $0.99 universal app with some detail put into the graphics, so it's not a waste of money. There's just more that could be done with this kind of game concept that I'd love to see explored in future releases or updates.