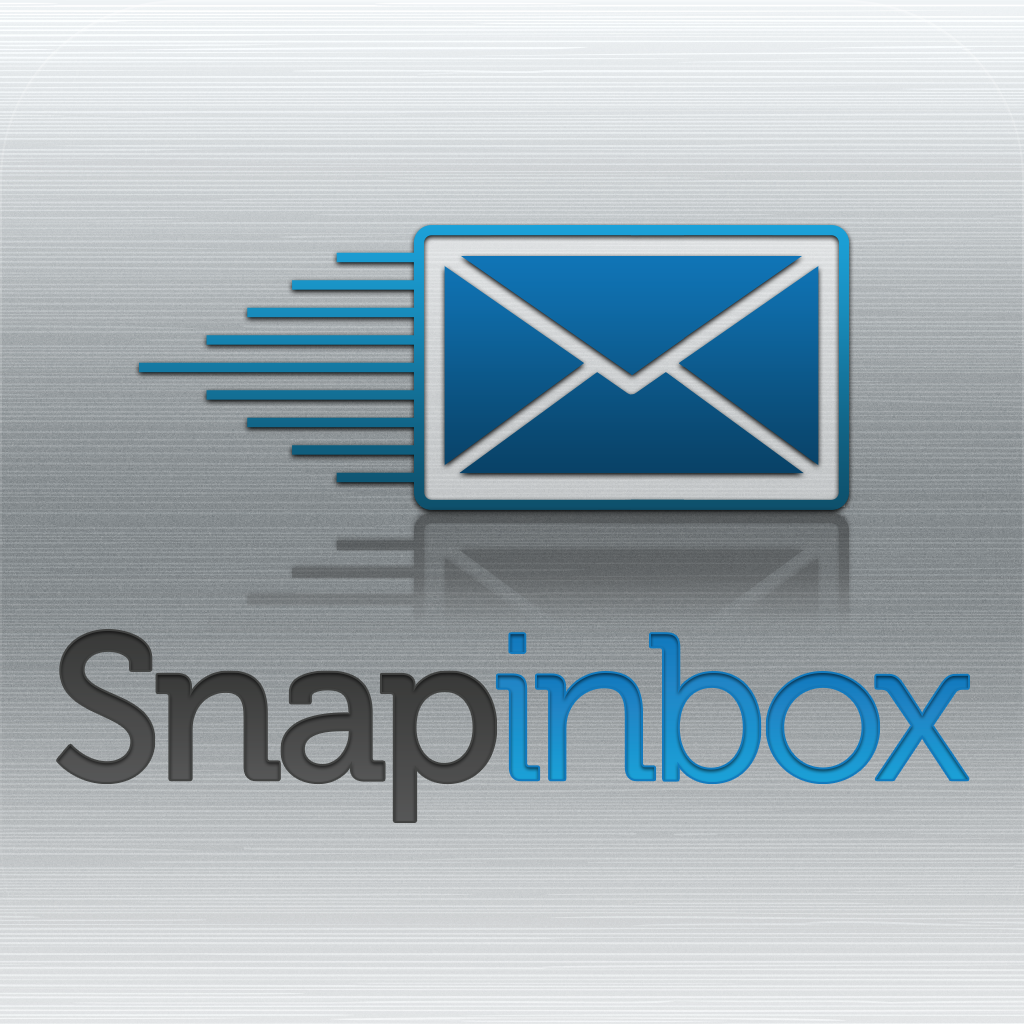 iPad App
FREE!
Rating:
:: MAKE MANAGING EMAIL A SNAP
Email piling up like dirty laundry? Need a good way to clean, sort, and organize it? SnapinboxHD to the rescue!
Developer:
Innovation Technology Inc.
Price: FREE
Version Reviewed: 1.0.4
Device Reviewed on: iPad3
iPad Integration:
Rating:
User Interface:
Rating:
Re-Use Value:
Rating:
Overall Rating:
Email is quickly becoming one of the most time-consuming daily tasks. Since most folks are mobile now, it's necessary to have an email app that is speedy and efficient. SnapinboxHD does its best to make this chore as simple and seamless as possible. Combine all accounts into one inbox, and swipe left or right to organize it without even opening the message. Yes, this may save seconds, but seconds add up to minutes, which add up to hours.
SnapinboxHD
works with Exchange 2007 and up, Gmail, Yahoo, AOL, iCloud, and Outlook. Choose a unified inbox for an integration of addresses, or switch between them. Once accounts are set up it's easy to scan and sort the inbox. Gestures are simple swipes left or right, and then short or long. Left - short swipe to set it up for reading later (tonight, tomorrow, next work day, custom), or long swipe to archive it. Right - short swipe to tag it, or long swipe to delete it. Open the email, and the options expand to include saving it to
Evernote
. For quick organization within the inbox itself, create useful tags for quick reference. Further sort these by Date, From, Subject, or Tag. Other app integration includes
Facebook
,
Twitter
, and
Linkedin
. Users can also see their contact's social profile directly from their inbox and connect their
Dropbox
and/or
Box
accounts in order to attach a document or photo directly within email composition.
For those who have tried the Mailbox app, SnapinboxHD will tickle their fancy. There are a couple of bugs to iron out, however. One - I can't seem to pull up social profiles on all of my contacts; some show up, but others don't. Two - once emails are archived, it's not clear how to pull them up (no label, no icon). They won't pull up by search, either.
A word to those using Google's 2-step verification: as of right now, they'll need to set up an application-specific password. Find directions
here
.
The developer is in the process of adding the two-step verification feature directly to the app, therefore it should only be the usual matter of typing in one's code. Speaking of the developer, it helps that any feedback emails are responded to within a reasonable amount of time. One more slight issue for those who like to work their email in the supermarket check-out line: no corresponding iPhone app yet.
SnapinboxHD is a free app, and a pretty darn good one, so it's no loss to give it a try.