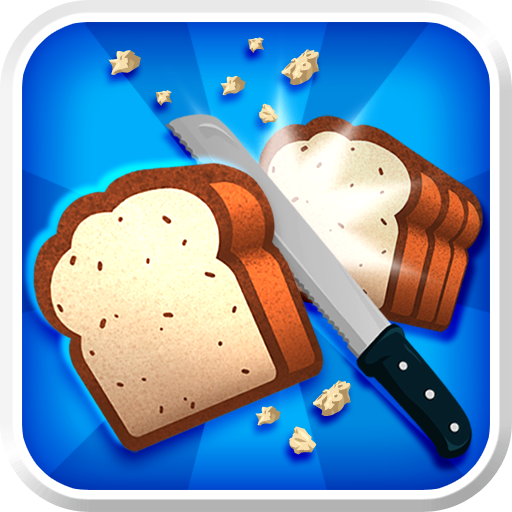 iPhone App
$0.99
Rating:
:: SLICE AND DICE
Sliced Bread is an easy to pick up and play action game. Players slice and dice pastries that fly in the air. However, it's very similar to other slicing games and doesn't offer anything new.
Developer:
Sliced Bread Games LLC
Price: $0.99
Version Reviewed: 1.01
Device Reviewed On: iPod Touch 2nd Generation
Graphics / Sound
Rating:
Game Controls
Rating:
Gameplay
Rating:
Replay Value
Rating:
Overall Rating:
Sliced Bread
is an action game where players slice and dice pastries. It is very similar to other slicing games and doesn't offer anything new or innovative. However, the game is easy to pick up and provides entertainment for short while.
Sliced Bread has two game modes: Extreme Baking and Pastry School. The objective of Pastry School is to slice all the pastries that appear on screen while avoid cutting all angry fruit. If 3 pastries are missed or if an angry fruit is cut, then the game is over. In Extreme Baking, players just slice and dice as many pastries as possible before time runs out without having to worrying about angry fruit. Each pastry can be sliced twice and slicing multiple pastries in tandem awards players with a bonus proportional to the length of the combo. Before the game begins, players have the option of choosing three items to use during the level, which are essentially power-ups that help players.

A gripe that I have with the game is that when two pieces pastries are on top of each other, slicing through them will only cut the one on top, instead of both of them. Also, the replay value is slightly low because there are only two game modes. The items do add some variability and buying new bakeries changes the look of the game.

The in-game store has items, slicers, and bakeries that can be purchased using in-game currency or with real money. The items grant players special abilities in levels, like additional time or invincibility, and the slicers have special effects, like a time freeze. The different bakeries are uniquely themed and change the look of the level. Finally, the app integrates achievements with both Game Center and Open Feint.

Sliced bread is a lot like other popular slicing games and doesn't offer anything new. However, it will entertain players for a little while and is easy to pick up.