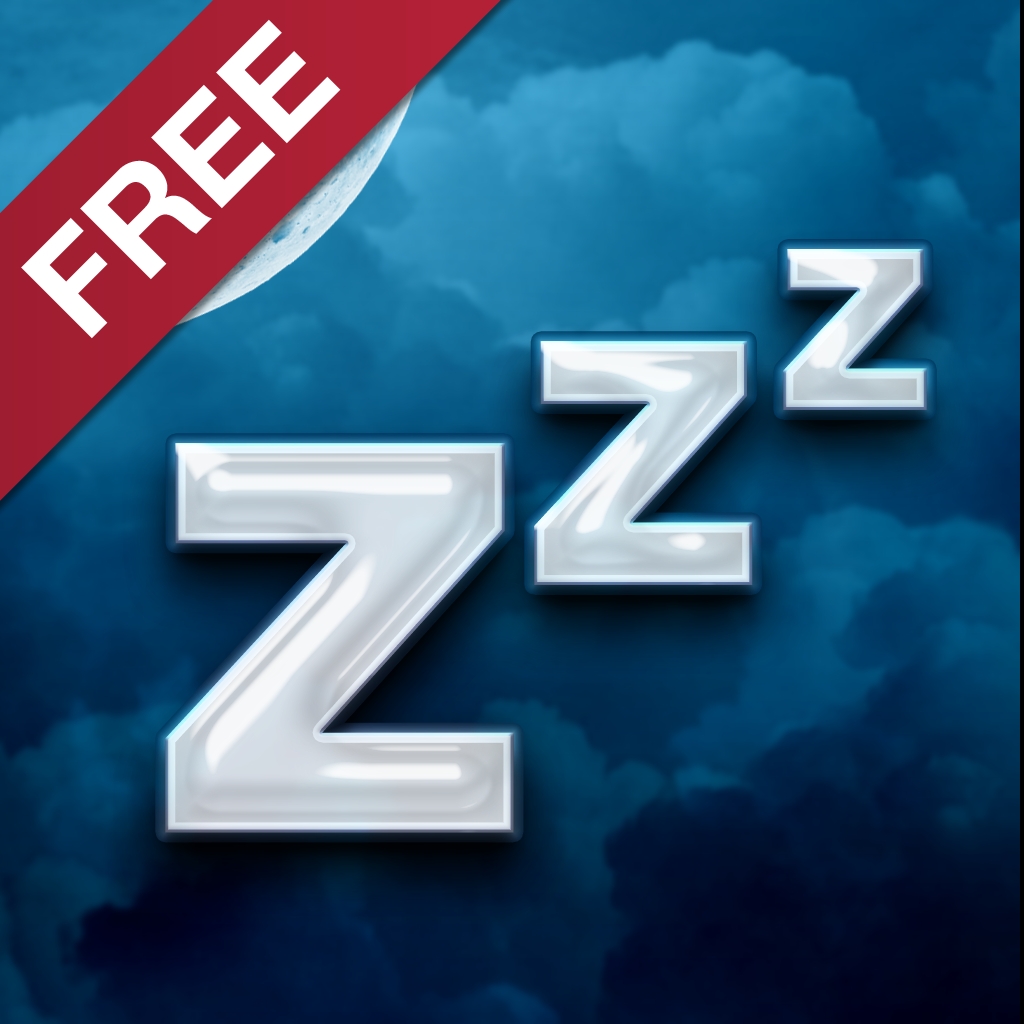 iPhone App
FREE!
Rating:
:: NO WHITE NOISE NEEDED
Sleep Genius doesn't use white noise or monitor users' sleep patterns. Instead, it utilizes neuroscience to help users sleep faster and deeper.
Developer:
Sleep Genius LLC
Price: Free
Version: 1.2
App Reviewed on: iPhone 5
iPhone Integration
Rating:
User Interface
Rating:
Re-use Value
Rating:
Overall Rating:
Many apps claim to help users sleep with static white noise or nature sounds that are imitated and fake, but Sleep Genius promises that it's not like all the others out there. It uses multi-band binaural beats that work subconsciously to help users fall asleep. Through a combination of neurosensory algorithms and psychoacoustic music, Sleep Genius aims to help users sleep better and longer.
Upon starting Sleep Genius for the first time, users must sit and wait for the audio to download. This took a few minutes on my iPhone over Wi-Fi, but other users have complained that it took a lot longer. After the download is complete, it's time to select an audio program. It comes with one free program, and two paid ones that cost $2.99 each. Users can then choose to have the audio program play continuously or set it for a timer. Lastly, there is an alarm option to gradually awaken users along with a power nap option for those who need to quickly rejuvenate.
It's best to plug the iPhone into a power source if using
Sleep Genius
overnight — especially if one plans to play it continuously. I used it last night and was startled by how loud it was at first. I wasn't sure what the optimal volume was in order for the app to work effectively, but I had to turn it all the way down to a barely audible level in order to sleep. I set it for a timer as I am a pretty light sleeper and was fearful that the noise would awaken me throughout the night.
Unlike other apps where users have to place their iPhone on their bed to monitor their sleep, this one simply uses clinically tested audio based on neuroscience. I found the free audio program to be soothing and felt like it did help me fall asleep. The app suggests using the same audio sleep program consistently to get the best results. I recommend that users check out the Sleep Science section to read tips and tricks to help them get the most out of the app and to learn more behind the science.
In addition to being disappointed by having to download audio for the app after downloading it from the App Store, it's also disappointing that there is only one free sleep program and the other two are a bit pricey. A flat low fee for the app might help increase its re-use value.
Since Sleep Genius is currently free, it's worth adding to the App collection for those still looking for a good night's rest. It uses a different approach from other apps similar to it, which means it may be the sleep solution that many iOS users have been looking for in the App Store.