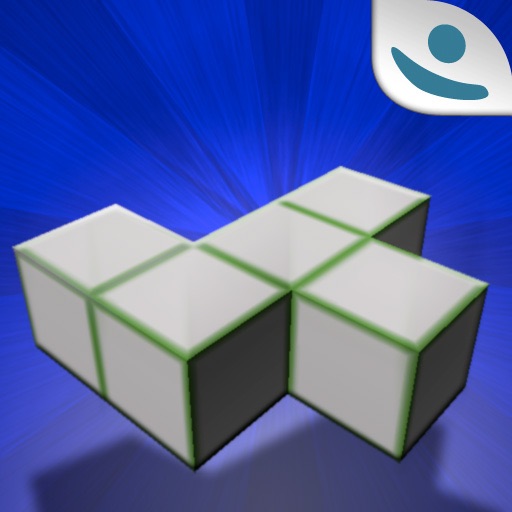 iPhone App
$0.99
Rating:
:: SIMPLE FUN
Much like the Japanese game show Human Tetris, Skybox pits you, a Tetris piece, against a wall with a Tetris cutout. Expect simple fun.
Developer:
Goodhustle Studios
Price: $1.99
Version Reviewed: 1.0
Graphics
Rating:
Sound
Rating:
Game Controls
Rating:
Gameplay
Rating:
Re-use / Replay Value
Rating:
Overall Rating:
Here at 148apps, we get a ton of apps submitted to us for review. Unfortunately, we don't have fifty plus reviewers, so many apps slip between the cracks. While Skybox itself doesn't have a bright 3D world to show off or an incredible promo video to lure me in, it does have a bit of inspiration that made me pay attention.. Japan's very own Human Tetris.
I love Japan.
The app itself is a simple app, where you, as a Tetris piece, must skydive through a series of walls as a Tetris cutout, much like the Human Tetris inspiration. As you pass through more and more walls, the speed increases, making fitting through the spaces increasingly difficult. As you increase through the game, you get more and more pieces that you can select from, including the easy "S" piece and the dreaded "L".
There are two game modes available, Time Trial, where you see how fast you can get through a certain amount of cutouts, and Marathon, where you see how many cutouts you can get through in a row. Each mode provides a high score that is thankfully easy to figure out (how many cutouts you go through) and works quite well with its online leader board on the AGON network. While AGON isn't as easy to get into as OpenFeint due to the need to always enter passwords, it works fine for what it does.
One amazing feature of the game is the brilliant soundtrack, which is the perfect space adventure soundtrack for such an app. While a bit more chipper, the track reminds me of the original Star Fox on SNES. The only deviation from the film score track is the angry house techno track in the shape selection screen, which also works perfectly in its location. Unfortunately, the downfall of the game would have to be the graphics. There is really nothing wrong with the visuals... they move fast and look polished, but there is just no flare. Each wall that comes at you is the same color, the background is always the same outer space scene, and the same small, grey font is always keeping your score and telling you "oops". In an update, and I will certainly be keeping this one on my phone in anticipation, I would hope so see some flair. Maybe some Orbital like styling with some flashing lights and fantastic fonts would make this one perfect.
The gameplay is there, as well as the amazing soundtrack, but the graphics, while smooth and extremely usable, just don't pull me in like they should. With an update or two to the graphics, I could see this one really moving in the App Store. If you are looking for a good, simple way to waste a few minutes on your daily commute, it would be hard not to recommend Skybox.