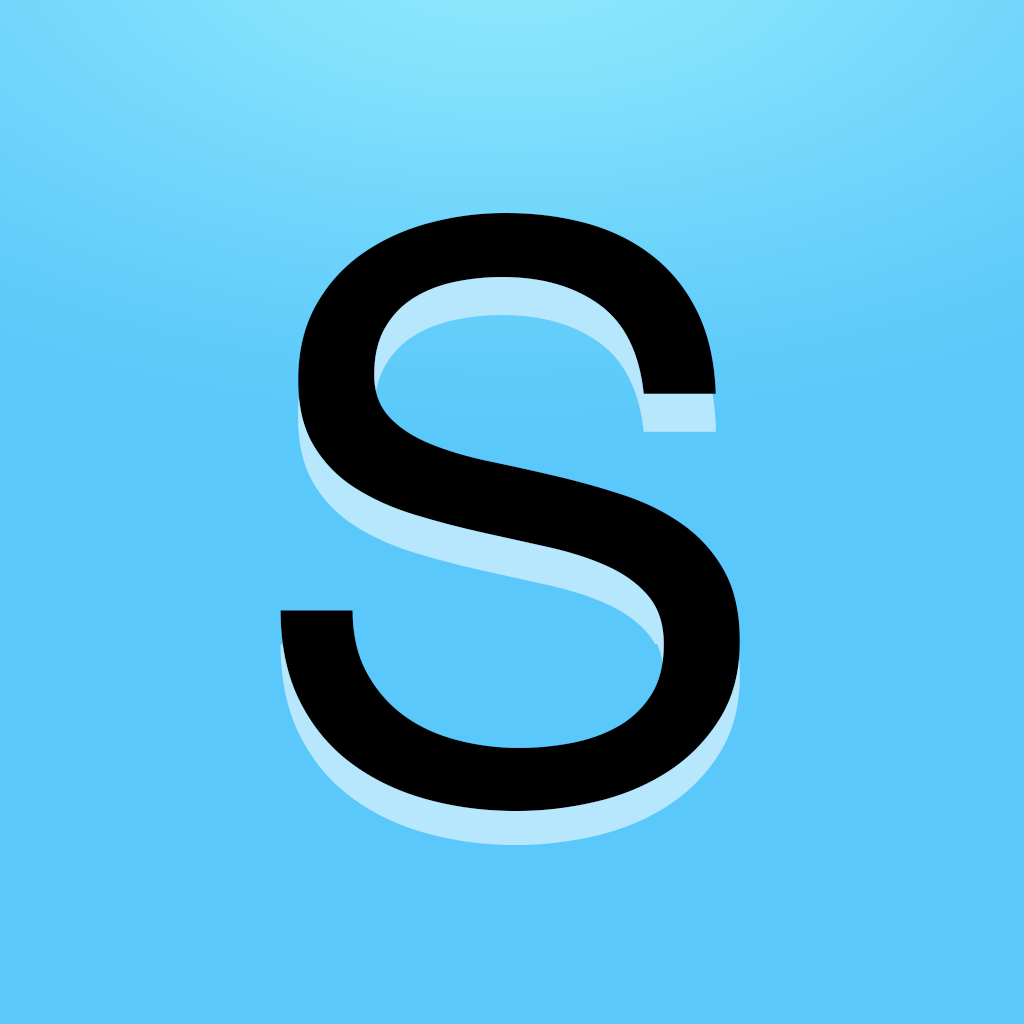 iPad App
FREE!
Rating:
:: VECTORIFFIC
Sketchology is about drawing without the usual digital boundaries, whilst offering artists and designers vector-quality output along the way.
Developer:
Robert Mickle
Price: FREE ($4.99 to unlock Pro)
Version Reviewed: 1.0.0
iPad Integration
Rating:
User Interface
Rating:
Re-use / Replay Value
Rating:
Overall Rating:
It's a hard balance for developers to strike nowadays - making the app they've worked hard to bring to market a free download, then having to rely on in-app purchases to sustain and pay for the future development of the app itself. Robert Mickle's Sketchology is a vector drawing app which boasts the unique selling point of allowing artists to use its digital canvas without having to worry about boundaries.
Right from the start, Sketchology oozes simplicity. There's nothing here that doesn't need to be here. Sketchology's Home screen displays the user's recent drawings and notes in a grid, and opening a previous drawing is as easy as tapping it. The thin bar which runs down the right side of this screen allows the creation of a new canvas.
Perhaps the first point I should go into a little more detail on is
Sketchology
's support for boundless vector drawing. This is a huge plus over similar drawing offerings I've tried, and certainly had me initially wanting to use it over apps that don't support this. It also means that anything a user draws can be zoomed in on
without loosing unnecessary quality
due to bitmap-style pixels. That's because there are no pixels. It's super-crisp lines all the way.
Couple this with Sketchology's obvious need to provide artists with an almost boundless drawing surface and we have a recipe for potential success. Especially if the artist relies expressing ideas in a fluid and unrestricted way.
For the initial free download, one gets access to a few drawing tools; such as a calligraphy pen, normal ink pen, and a watercolor brush. By default the user will also have access to the eraser, the ability to change the size and opacity of the tool they select, and options for undoing or redoing actions made on the digital canvas.
Sadly though, that's all one will get. If a user wishes to extend this palette of default tools, or happens to need a color outside of the 11 presets available, an in-app purchase is required. Unlocking all of the extra tools and color palettes and going Pro can be done for $4.99. After making this purchase, one will have access to two new brush tools, including a marker pen and a pencil. In addition, Pro users will also gain access to a super-handy RGB-based gradient color picker and the app's neat Bucket, Blur, and Dropper tools for enhanced editing of the drawing canvas.
While I admittedly didn't spend a great deal of time getting to know all of what Sketchology might be capable of (a fact which is evident from the god-awful drawing above), the one feeling I did take away from my sessions using it is that a lot of care and thought has gone into the ease-of-use of this app. I just feel that if some of its paid features were included from the get-go, this would have made my first impression of Sketchology that little bit better. Right now, it's still a tool I would recommend to budding illustrators.