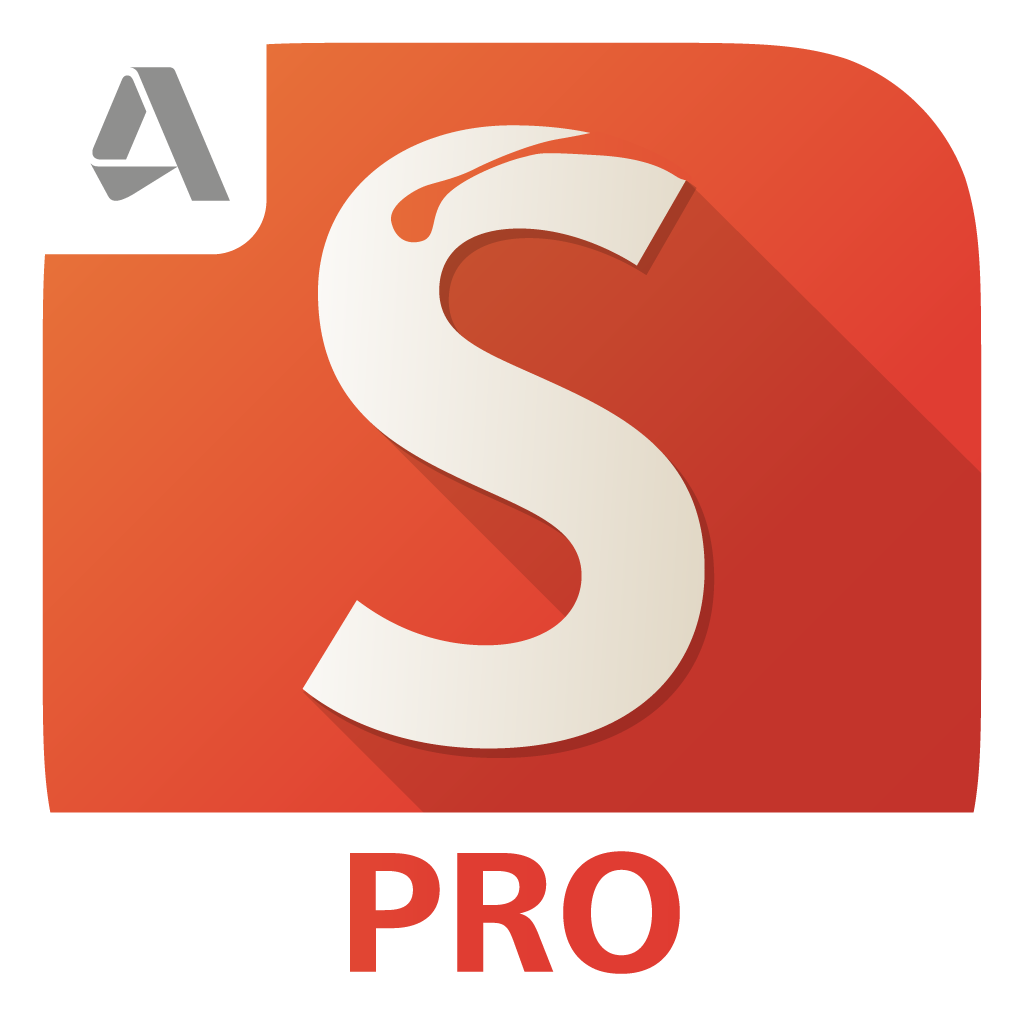 iPad App
$4.99
Rating:
:: IMPRESSIVE
SketchBook Pro is an impressive collection of drawing tools within an easy-to-navigate application.
Developer:
Autodesk Inc.
Price: $7.99
Version: 1.2
Design
Rating:
Features
Rating:
Integration
Rating:
Overall Rating:
The iPad's purpose as a writing device is well recognized. There are countless note taking applications, from the inbuilt Notes application right up to Apple's Pages. However, as a drawing device, the iPad is not as well known, and Apple hasn't created a drawing application - let alone have one installed by default. AutoDesk took matters into their own hands with SketchBook Pro for iPad.
SketchBook Pro is an intuitive, fully-featured drawing application, suited for both a quick sketch and a more detailed drawing. The interface is impressively clean for the amount of features that it holds, with full precedence being given to your designs at hand rather than the myriad of customizable options that exist. A small circle close to the edge of the device (changing depending on which way you hold your iPad) provides access to an options bar up at the top or side of your screen, as well a number of quick options: erase layer, undo, redo and enter full screen drawing mode again. This menu bar is also accessible by a three finger swipe down.
The menu bar hosts a number of buttons, including both basic and advanced drawing features. The gallery button provides access to your in-built gallery, where you can see all of your saved drawings, as well as e-mail and export them (more on this later). The usual plus and info icons are present too, adding the ability to create a new document and get information on and help using SketchBook. The Brush Editor tool is probably where most users will spend their time aside from drawing. There are over 75 preset brushes, including pens and markers, pencils and objects. Radius and opacity of each brush is customizable, as is colour in a number of different formats - from block colours, RGB colour codes and almost everything in between. The design is simple for the features that it holds - it is clear that thought has been put into where tools should go.
Basic, essential features like which type of shape to draw and a mirrored drawing tool exist, as well as more advanced characteristics like layers, enabling users to have full control of their work, focusing on certain areas as well as the bigger picture. A 2500% zoom capability compliments the layers feature nicely.
In terms of ease of use, a quick understanding of the menu options goes a long way. Once you've covered ground to become familiar with the basics of SketchBook, it becomes very quick to just open up and start drawing. An included help guide sees you on your way nicely. Drawing itself is limited only by the powers of your finger! My art teacher always criticized me for the overuse of a ruler, but you quickly feel at home drawing freehand on SketchBook.
The image export options are rich, with the ability to export to photo library as a flattened (single layer) image to iTunes; PSD to iTunes; flattened e-mail and PSD e-mail. Photos can be imported from your Photo Library, and all creations can be duplicated to ensure a fatal error won't cause a major setback.
I'm impressed with SketchBook. It will stay on my iPad as the drawing tool of choice. It works seamlessly and operates entirely through you, meaning you can do what you want where you want, without limitation. Highly recommended.
[gallery type=thumbnail]