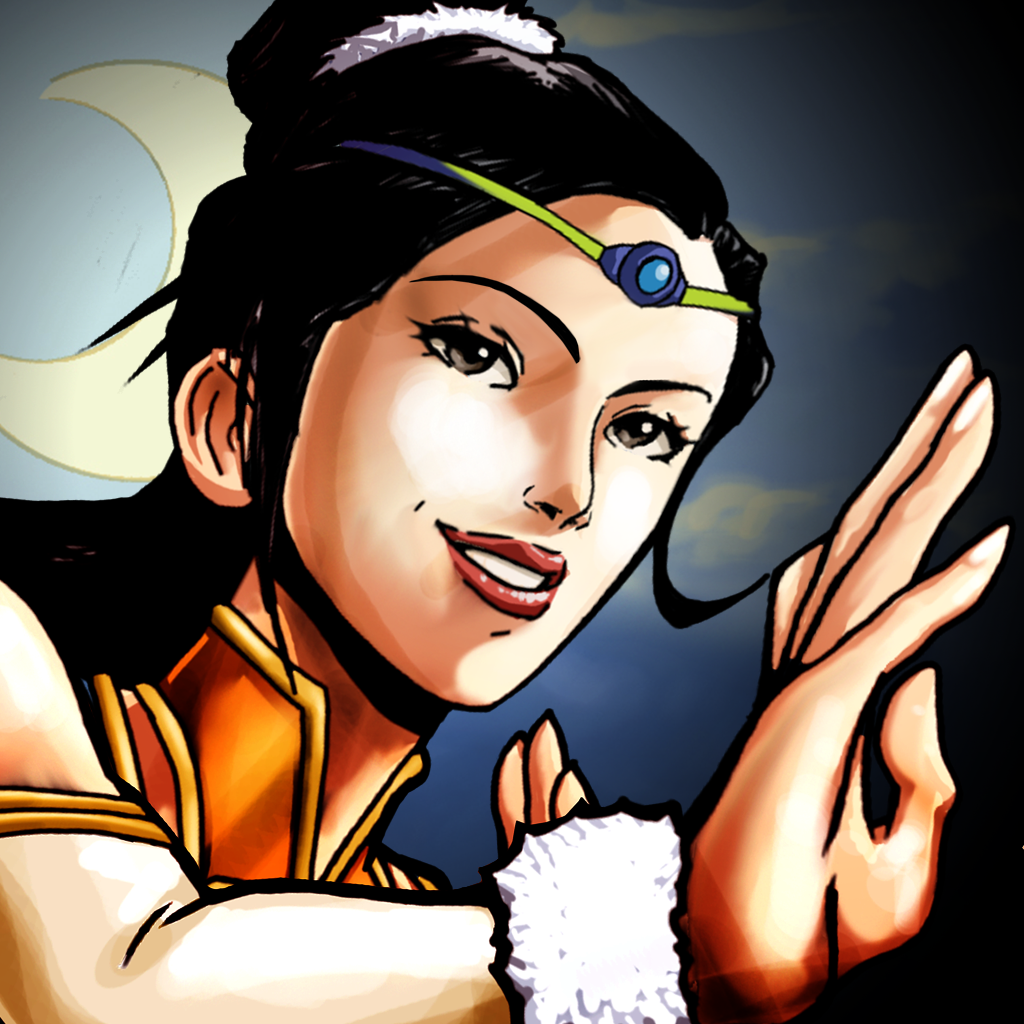 iPad App
FREE!
Rating:
:: POSITIVE STORYTELLING
Conveying a positive story is a great step for Shuyan The Kung Fu Princess, even if it is to the detriment of the gameplay.
Developer:
Mark Animation
Price: FREE (usually $2.99)
Version Reviewed: 1.2
Device Reviewed On: iPad 2
Graphics / Sound
Rating:
Game Controls
Rating:
Gameplay
Rating:
Replay Value
Rating:
Overall Rating:
Aimed at the slightly younger market, Shuyan The Kung Fu Princess is an ideal interactive story for showing kids how violence isn't always the way forward in gaming. It's a little rough around the edges, but the positive message within remains throughout.
The story revolves around Shuyan, a princess in ancient China who is haunted by a secret burden. Players help her along as she discovers new talents and learns that peaceful intervention is often better than aggression. It's a fairly simple game. Each level is comprised of Shuyan going up against a series of enemies. These enemies aren't the conventional sort though, in that they can be pacified through greetings and gentle slaps rather than punches. It's possible to knock them out as well as anger them, causing them to be more violent, but often the game rewards one for non-confrontational dealings. Shuyan must often carry small stones from one side of the level to the other, avoiding fights so as to not drop the stones.
Controls are mostly a series of swipes, with one finger inflicting blows on enemies while two help Shuyan dodge or even pacify her foes. Such swipes are occasionally a little slow to react, at least on the iPad 2, but Shuyan The Kung Fu Princess rarely requires fast reflexes.
While the gameplay itself is a little unexciting, it's the message and storyline behind
Shuyan The Kung Fu Princess
that proves to be more interesting. Taking the unusual route of focusing on pacifism and sorting out differences non-violently, as well as the focus on a female protagonist, it's a positive path to explore. It's certainly the kind of thing that I would want to show any hypothetical child of mine, even if its gaming elements are a little weak.