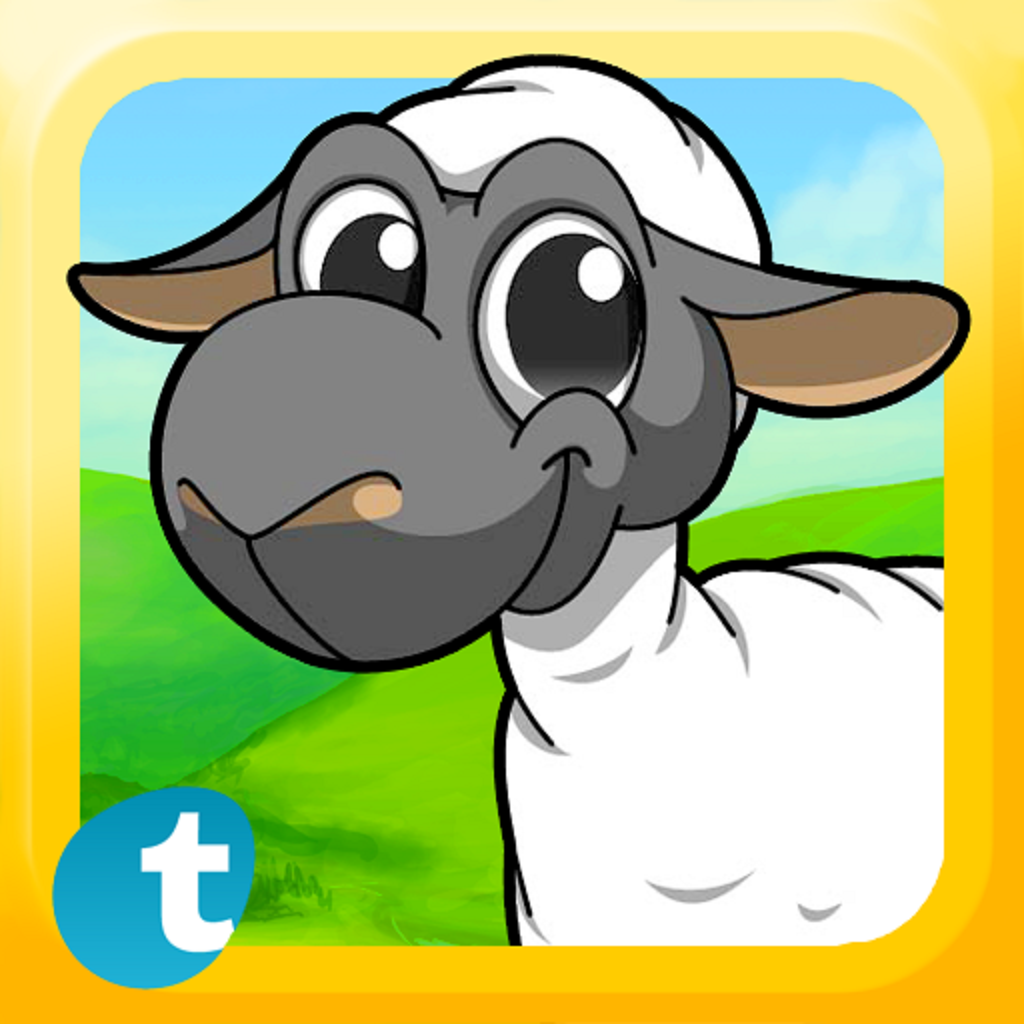 + Universal App
$1.99
Rating:
:: COUNTING SHEEP
Sheep Shack is an arcade game with a strange concept that blends Whack-A-Mole with elements from games like Fruit Ninja.
Developer:
Thumbr
Price: $1.99
Version Reviewed: 1.1
Device Reviewed On: iPhone 5
Graphics / Sound
Rating:
Game Controls
Rating:
Gameplay
Rating:
Replay Value
Rating:
Overall Rating:
Mini-games and bonus levels are always one of my favorite parts of video games because they often times task players with interesting objectives that normally wouldn't make sense. To me,
Sheep Shack
felt like one long mini-game because it lacks a substantial storyline or plot and the gameplay is strange and doesn't make much sense. It seems like the developers decided to take Whack-A-Mole and add a few more elements to it without thinking how it would all fit together.
Sheep Shack centers on a cube that has tiles of animals, which randomly appear around the surface. The cube has to be rotated around so all the tiles can be tapped before time runs out. This part of Sheep Shack reminded me a lot of Whack-A-Mole. Sometimes the tiles have to be tapped twice and some tiles can only be cleared after they have been tapped and the cube is rotated upwards to launch an animal into the air.

When one of the multiple types of animals does get launched into the air, each one has something special that has to be done to it. When a sheep flies into the air, it can only be swiped, not tapped. Wolves on the other hand have to be tapped, not swiped. The challenging thing is that it's not immediately obvious whether a sheep is going to be launched into the air and they only remain air-borne for a short period of time.
Each level is organized into multiple waves with a brief respite in-between. Sheep Shack is fast paced and although the game description in the app store says it's partly a puzzle game, in reality it's too fast to really allow for much deep thinking.
Sheep Shack left me wanting more, both in terms of game mechanics and something else to the app than just gameplay. It comes off just like a regular arcade game where the goal is to focus and repeat the same tasks over and over again with slight variations. Considering how many game are in the same price range, it's hard to recommend that people buy the game. Instead, if it does sound appealing, downloading the free version is a cheap way to try it out. The free version of Sheep Shack has 15 levels and isn't hampered with any limitations so it gives a good sense of how the full version will be.