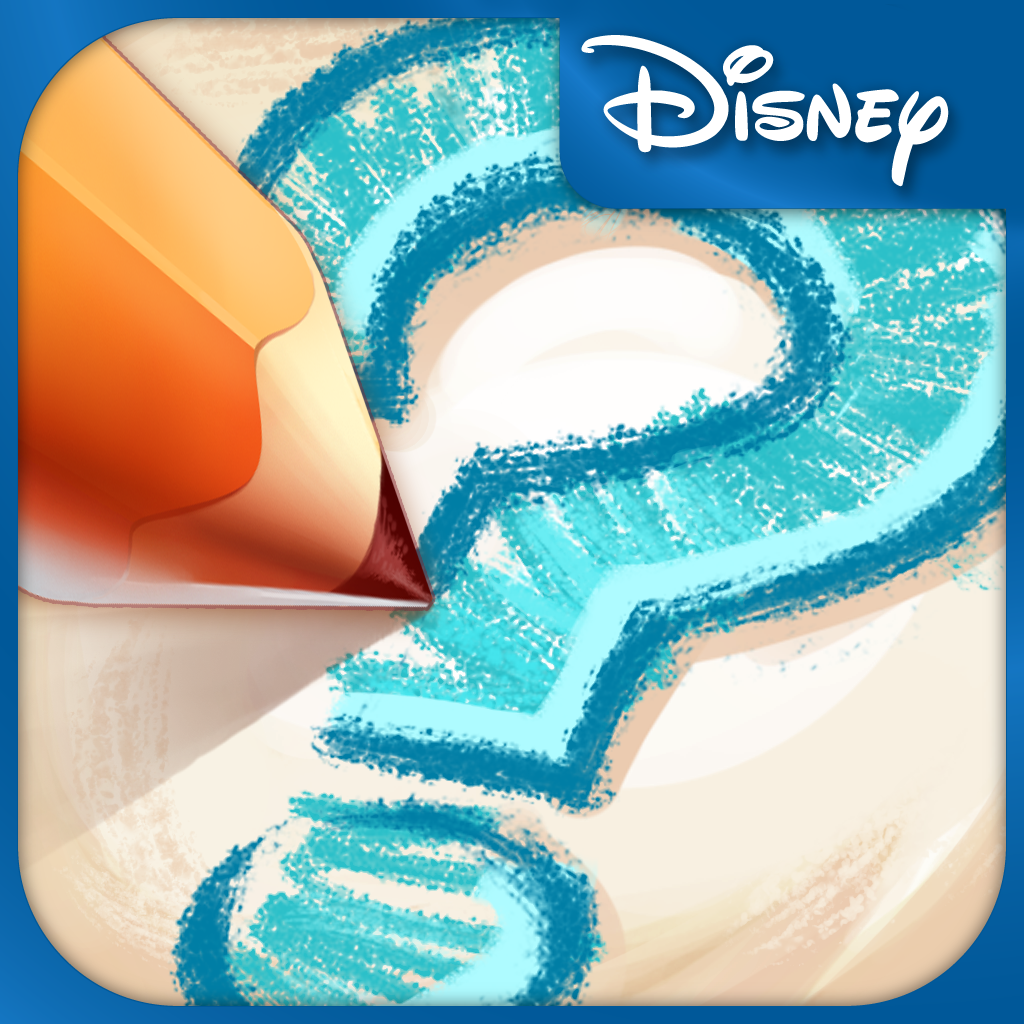 + Universal App
FREE!
Rating:
:: DEPENDABLE SOCIAL DRAWING
Requiring players to draw entire phrases is a smart move for this Draw Something style social game from Disney.
Developer:
Disney
Price: FREE
Version Reviewed: 1.2.0
Device Reviewed On: iPhone 5
Graphics / Sound
Rating:
Gameplay
Rating:
Playtime
Rating:
Replay Value
Rating:
Overall Rating:
Taking plenty of inspiration from last year's social gaming phenomenon, Draw Something, ScribbleMix is a fun re-imagining of the popular format with just enough to make it seem different.
This time round, players must draw an entire phrase rather than one word. It makes a significant difference, too, both in terms of challenge and in terms of entertainment value. Rather than simply drawing a cheerleader, one might have to draw a cheerleader dancing in the sea for instance. As the Disney name is strongly attached here, there are Disney themed moments, too, such as my favorite: Iron Man bouncing in a desert. Plenty of categories are available so it's convenient to be able to use some of the in-app currency to either re-spin for another shot, or choose a different category.
At first, players only have 6 colors at their disposal so creative thinking is essential with some ideas. It can be especially tricky for those who, like me, really can't draw very well but like to try. More colors are fortunately available for the price of the reasonably generous in-game coins, but that will only go so far for those who can just about manage stickmen.
Fortunately Disney, appreciating that some phrases can be tricky to give justice to, has offered the handy aid of multiple choice answers for each part of the phrase. It helps a lot in ensuring that frustration is kept at a minimum.
The community doesn't seem to be quite as fast-paced as that of the Draw Something bunch, back during its height, so I'd suggest bringing a friend or two along for the ride. It'll be worth it though, as ScribbleMix is a quite entertaining twist on an already solid concept.