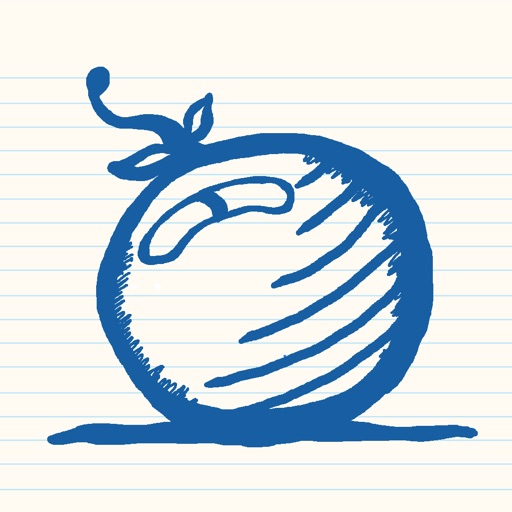 + Universal App
$0.99
Rating:
:: NEEDS MORE SUNLIGHT
Saving Seeds HD touts a flawed execution of an overly trending game type; but it does so with a well valued package.
Developer:
ColorMoon Games
Price: $0.99
Version Reviewed: 1.0
Device Reviewed On: iPad
Graphics / Sound
Rating:
Game Controls
Rating:
Gameplay
Rating:
Replay Value
Rating:
Overall Rating:
Saving Seeds HD is, essentially, a doodle physics game for the iPad. Players draw guiding paths towards a flowerpot for seeds staring directly in the face of gravity. The learning curve is shallow, but each level varies greatly in difficulty. Cough up the exceptionally cheap $.99 entry fee and be privy to 96+ levels. The price point is the best feature of this title.
Boot this one up and you'll feel instantly reminded of games with the same presentation and better delivery. Saving Seeds HD marks the distinct features of an incomplete, under-polished title. And, while the game is attractive and well-made in parts, the end result is a heaping dose of frustration for the user.
It's hard to look at Saving Seeds HD without instantly drawing visual and aural comparisons to Crayon Physics. The child-like artistry and the pleasant soundtrack are a completely welcome asset for the game, although they are definitely features ripped straight from other, stronger efforts. Regardless, the aesthetic presentation of Saving Seeds HD works well.
Until players beat a level. The background song doesn't stop playing when the victory tune quells up. The result is a peace breaking mess, something (peaceful time) the game claims it's capable of delivering in the App Store sales pitch. Design flaws are what holds this game back, and this simple example of audio confusion is only one of many.
The gameplay fares only slightly better than the buggy audio. The basic principle of drawing lines to get seeds into a pot works just fine. The seeds react decently enough, and the element of depleting ink serves to keep each level challenging. The issues start to build when the levels trend more towards the frustrating side of the spectrum. Players will draw intricate paths to seed freedom. They'll make a mistake and press the erase button expecting a single undo to happen for them. Instead, players will wind up erasing their entire drawing. The same thing happens once a level is failed. In the tough puzzles, you'll actually wind up drawing and re-drawing more than having any fun. That's the point when the pleasant soundtrack starts to err towards entirely annoying.
But the game is inexensive. Like, dirt cheap. $.99 allows some room for forgiveness, and players will likely wind up looking past sloppy grammar and tune confusion and towards the huge level list. There is a ton of content here, even if it's sitting beneath a pile of confusing design. And, given the proper amount of post-release attention, a few version updates could make Saving Seeds HD perfectly palpable.