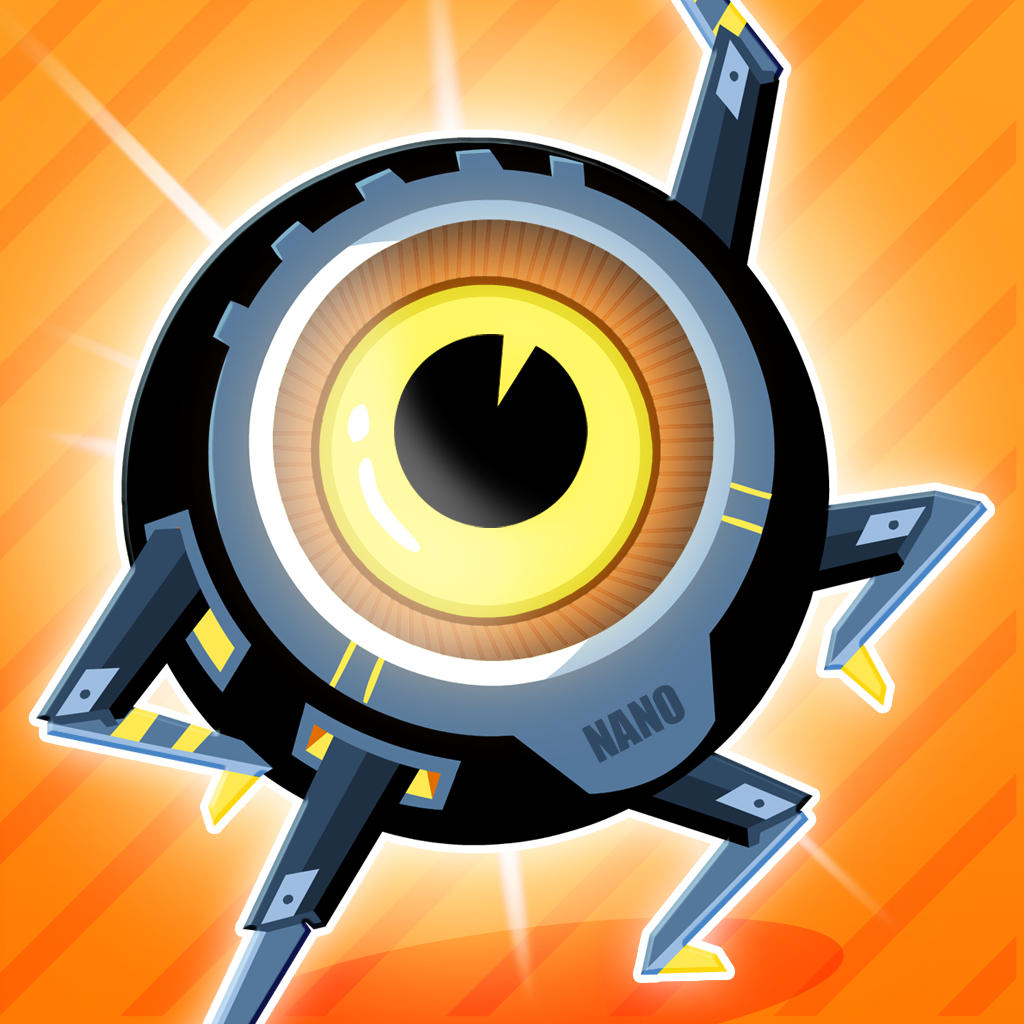 + Universal App
FREE!
Rating:
:: REPETITIVE
Safe Cracker, although theoretically based on a good idea, falls short on delivering the bank heist experience that most will be expecting. It's repetitive levels and looping soundtrack certainly don't help.
Developer:
Supergonk Ltd
Price: FREE
Version Reviewed: 1.1
Device Reviewed On: iPhone 5s
Graphics / Sound
Rating:
User Interface
Rating:
Playtime
Rating:
Re-use / Replay Value
Rating:
Overall Rating:
Featuring a gravity-based gameplay mechanic Safe Cracker challenges players to crack through 8 different layers that make up the security defenses found inside "the world's most secure vault" in order to reach the money and get out unnoticed. Within each layer there are 24 separate cog-shaped sections that one must enter and solve before being able to proceed to the next room - and ultimately the next security layer.
With the help of a one-eyed nanobot, one will aim to circumvent the interlocking layers of the vault's internal security system and unlock new layers by collecting enough stars in the previous section of the vault. Controlling the nanobot is just a case of controlling the direction in which to spin the cog. This rotating motion is managed by either a tap on the left of the screen (moving the cog counter-clockwise), or on the right of the screen (moving the cog clockwise). The exit, allowing one to escape from each of the safe rooms unscathed and undetected, won't open until one has successfully managed to light up all of the boxes in the previous section.
Although initially based on a good idea - heck, who out there doesn't love a good bank heist? - Safe Cracker's gameplay and approach feels like an overall repetitive, groundhog day-type experience; with each level not that much different to the last. The game's reliance on simulated physics-based action, and ability to switch between using either touch-based or tilt-based controls, make up for its overall repetitive nature somewhat. But ultimately, Safe Cracker is littered with modal pop-ups and video-based adverts that work to degrade the play experience.
Removing these adverts can be achieved by succumbing to one of the game's many in-app purchase options. These options also offer players who wish not to play through the game's levels to instantly unlock the next layer for $0.99. There's also the option to purchase "Time Attack" mode for $1.99. The game's visuals are well done, overall. But honestly? I can't really see myself returning for another crack at
Safe Cracker
.