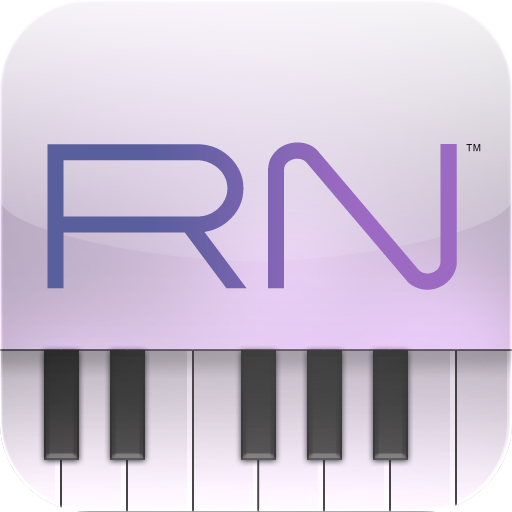 iPad App
FREE!
Rating:
:: EDUCATIONAL
A great musical aid for those learning to play the piano.
Developer:
Rolling Note
Price: $2.99
Version Reviewed: 1.01
Device Reviewed On: iPad 2
iPhone Integration
Rating:
User Interface
Rating:
Re-use Value
Rating:
Overall Rating:
As someone slowly on the path to relearning to play the piano,
RollingNote
has arrived at the perfect time. I'm keen to learn but I'm equally as keen to use my iPad to make things all the more exciting. Noticing progress through computerized means is my way of feeling satisfied.
RollingNote
is an inexpensive way of learning to play the piano, while still feeling as if one is playing a game. Think of it as like an educational Guitar Hero or Rock Band, but with fewer song choices.
The app requires completion of a sign up procedure that takes a few seconds. This is mostly in order to purchase premium songs and to keep track of grading which RollingNote uses to help the musician ascertain how they're doing. It's all then just a matter of 'purchasing' some songs to actually play. Somewhat unusually, RollingNote doesn't include any tracks, requiring the user to log into the site and 'buy' some of the free songs or some of the premium tracks if they so wish. For ease of use, it would have been convenient if all the free tracks had already been included with new account sign ups, but at least it doesn't take long to arrange.
Then, it's all a matter of just picking a song and begin playing. A choice of input and output devices are available, depending on the user's situation. In my case, I only currently have an old keyboard from a time before USB devices (yes, it's that old) but useful functionality is still there. The app plays the relevant track and it's down to the user to copy the movements. Like a music rhythm game, control is down to following lines which represent the notes rather than sheet music, taking one obstacle out of the equation.
For those with the relevant hardware, RollingNote can then grade the performance accordingly, giving great impetus to improve on a previous performance. There's no way of competing with friends which would have been a nice touch, but it's still a useful grading tool.
Song choices are reasonably varied with the promise of more to come in the future. The likes of Beethoven's Symphony No 5 and Ode to Joy are in there as well as lighter numbers like Amazing Grace and The Entertainer. Newbie piano favourites like Greensleeves and Chopsticks also feature. It's possible to not pay a penny on tracks as most are available as Basic songs, meaning they come with the first few song levels. The Premium version then includes the full score, ideal for the more experienced player.
With the appropriate support, such as a regular influx of new music and some social capabilities, RollingNote could become huge. As it currently stands, it's a great app for the music student who loves to have that technological edge.