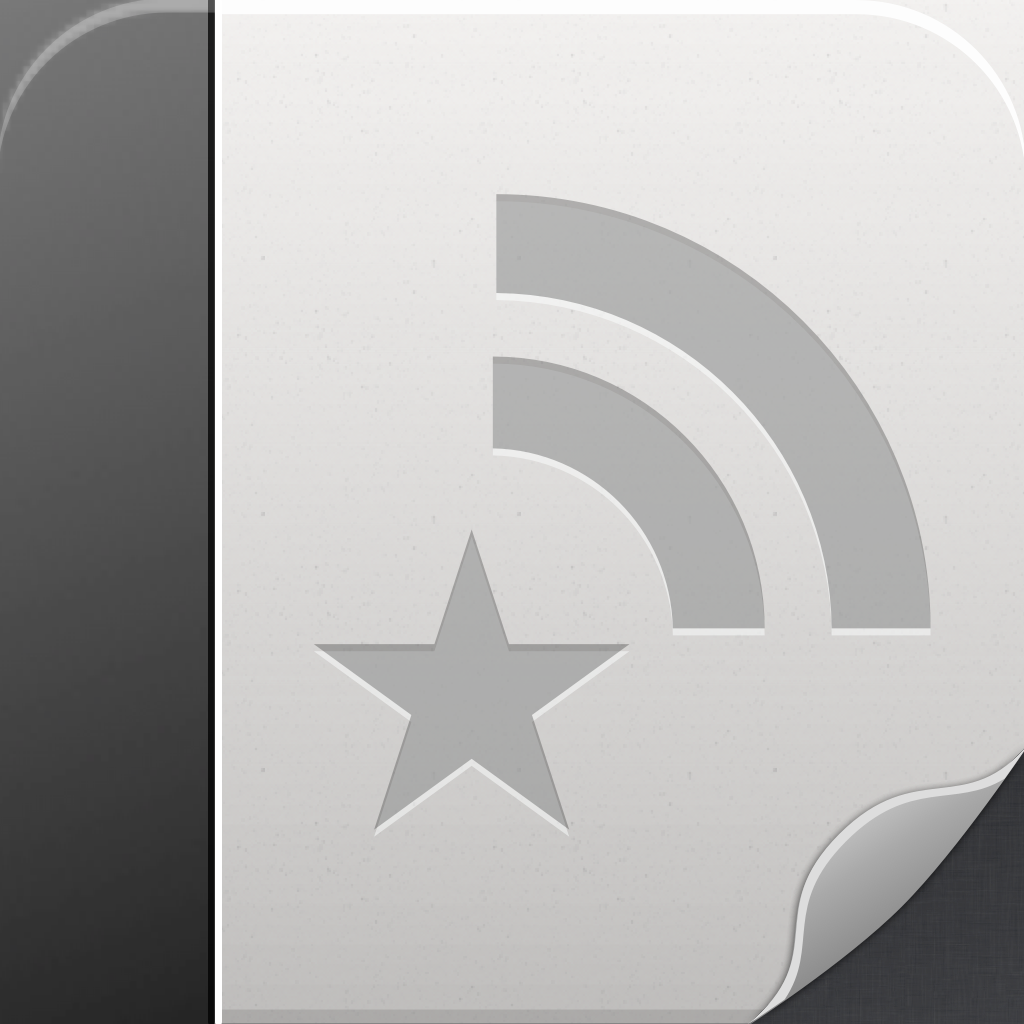 iPad App
FREE!
Rating:
:: REALLY SIMPLY SINGULAR
What at first appears spartan in Reeder is actually a wonderfully unique design.
Developer:
SILVIO RIZZI
Price: $4.99
Version Reviewed: 1.0
Device Reviewed On: iPad
iPad Integration
Rating:
User Interface
Rating:
Re-use Value
Rating:
Finding the perfect feed reader is more complicated than it might at first appear. Finding the right one for the iPad has proven even more challenging. There's a delicate balance that must be achieved between style and substance, between the practical and the visually enticing. Developer Silvio Rizzi's Reeder for iPad may straddle that fine line better than other readers out there, but it's still not perfect.
I have to admit that I was taken aback when I first launched Reeder for iPad. The usual user interface for iPad apps (particularly reader apps) was nowhere to be found. Funny how accustomed users have gotten to the "iPad interface paradigm" in such a short amount of time, isn't it? There's very little pomp and circumstance when first launching the app. You are asked for your Google Reader login details (the app is useless without a Google Reader account), then Reeder VERY quickly downloads the latest posts from your feeds and presents them in a layout that has more in common with the iPad Photos app than anything else.
I suppose you could call them folders, though they don't have the typical appearance of such, but each of your feeds is organized by category in stacks (again, think of the stacks of photos in the Photos app). Spread two fingers apart on a stack and you open the folder to view the feeds in that folder. Click on a particular feed and you're brought to a screen that looks more familiar to other RSS readers out there (items listed on the left, full posts on the right). There are some nice, subtle differences from the typical reading experience that continue to set Reeder apart, however.
There is a small black bar that runs down the length of the left-hand side fo the screen that allows you to manipulate your view of items. Simplicity is key to this interface, and, as there are no labels to guide you, a certain amount of trial and error is necessary to learn what each icon does. Some are obvious - clicking the star will show you any items you have starred in that category or feed. Others, not so much - clicking the clock icon displays items in the order in which they were posted, regardless of the feed. Some may find this interface initially frustrating, but I enjoy the sense of discovery inherent in such an approach, and anyway, it doesn't take long to get the hang of it.
Another nice touch is the ability to mark an item as read/unread or starred/unstarred simply by moving your finger on the item either to the left or right. It doesn't follow any established interface "standards," but it's inventive and useful and very, very elegant.
The only flaws I see in Reeder at this point are not really flaws at all. By definition, Reeder is a feed reader, not a feed manager. The app does not allow you to move feeds into new categories, delete feeds or even add new feeds. You'll have to rely on the straight Google Reader for that (and, unfortunately, the mobile version of Google Reader available on the iPad is not the most robust). I'd like to see future versions of Reeder incorporate management options, so that it is the only program I need to access to handle and manipulate all of my feeds.
There's also the matter of not providing a help file or even a brief tutorial when first opening the app. This was not a huge issue for me, but I could see where some might find Reeder a bit beguiling at first.
In the end, Reeder's speed, unique interface and overall simplicity make it hard not to recommend for anyone looking for a feed reader on the iPad. It is a bold step ahead for this genre of app.