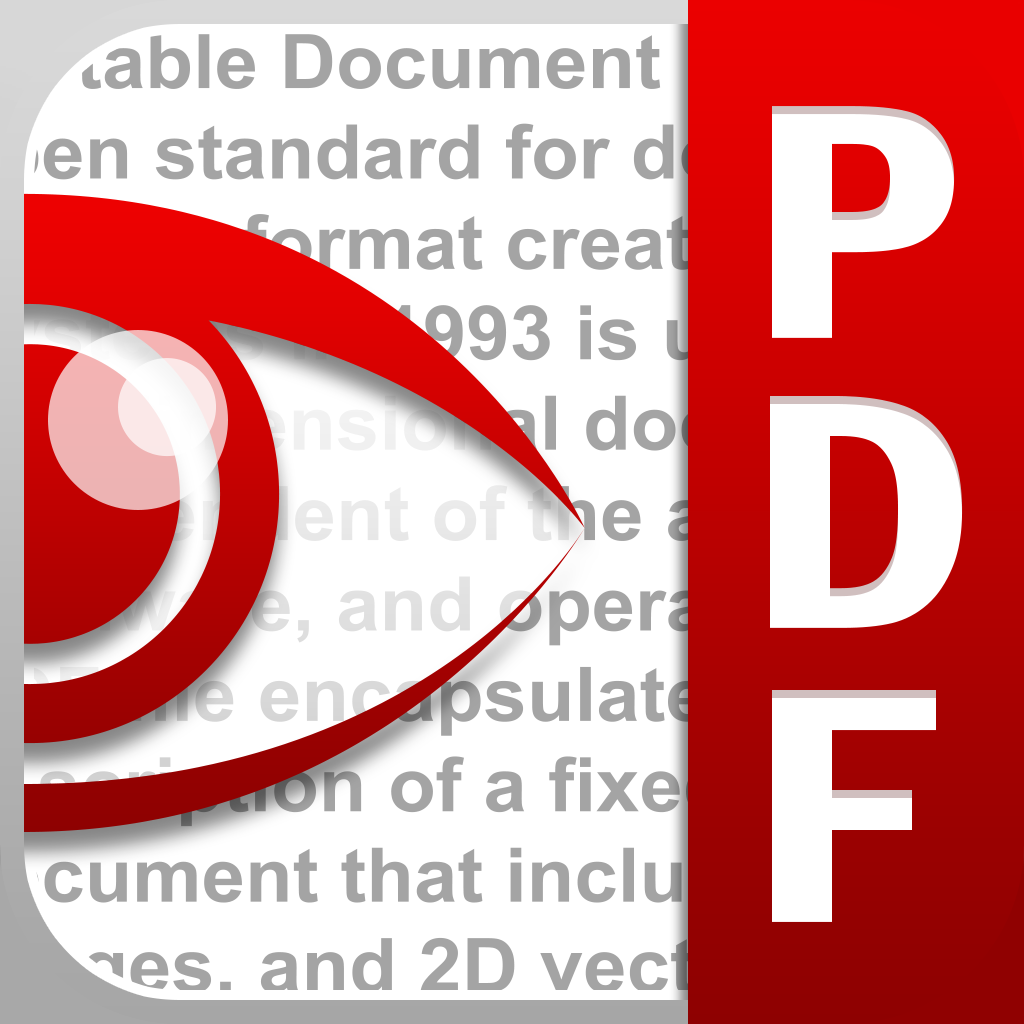 iPad App
$9.99
Rating:
:: ONE OF THE BEST
PDF Expert offers a clean and professional reading environment, with a host of notation and sharing options. Read the full review to get the overview of this robust app.
Developer:
Readdle
Price: $4.99
Version Reviewed: 1.1.0
iPad Integration
Rating:
User Interface
Rating:
Re-use / Replay Value
Rating:
Overall Rating:
Going from using the on-board PDF viewer in iBooks, or even the PDF Previewer in Mail, to PDF Expert is like comparing a shopping cart to a Ferrari. The entire app is built fantastically, with a clean and wonderfully professional user interface as well as so many file sharing and file management features you could drown in them.
To start out, let's talk about this app as a PDF reader. You are going to get a lot more than the simple iBooks reader. The navigation options are much better, including a search for text feature - which I was overjoyed to see, and is the biggest flaw of iBooks in my opinion. It has everything else you'd expect from a decent PDF reader: chapter lists, bookmarks, and a great page-scroll feature at the bottom to quickly browse to a specific page, or skip pages.
One of the standout features for PDF Expert for me are all of the different notation options and the variety with which you can edit the text for that purpose. Not only do you have the general freehand highlight, but you also can select blocks of text to highlight them the color of your choice as well. Additionally, you can choose to underline, or strike-though, or even copy selected text if you so choose.
The only criticism I might have is that with so many notation options, the bookmarking tools and chapter selection options get a bit lost in the background. It would be nice to have a double-tap to bookmark option or something similar. This would help organize very large files more quickly for reference. The options currently available don't negate it at the moment, they could just be a bit more streamlined.
Honestly, reading PDF files, searching through them, notating and referencing bookmarks in this app is the easiest I've come across yet. I'm very impressed with how it handles the everyday task of being a PDF Reader - however, where this app really shines is it's multilateral, multifunctional approach to file sharing.
Sharing and managing files between a PC/Mac and an iPad can sometimes be a chore, and having to sync & resync your iPad can be super frustrating. This is why auto-syncing, cloud sharing apps and storage options have become so popular (Dropbox, MobileMe, etc). PDF Expert goes even further, offering use of these services, while also using WebDAV Protocol to share files wirelessly over your network. Why this is brilliant is because it leaves you with many, many options on how to get your files in and out of PDF Expert. Strap in folks, here's the all the info you'll need about sharing your files, PDF, Text, Doc or any other type PDF Expert can read, with your iPad.
First Option: Via USB & iTunes File Sharing - aka 'The Old Fashioned Way." If you don't mind using USB Cables, go ahead and drop those files in the app's file section in iTunes.
Option 2: Visiting PDF Expert's Import page via a browser at it's local network addres, and simply upload from there. However, I found this method to be a bit spotty and you can only add files with this method, not remove them. Alternately, depending on what Operating System you're using, you can mount the iPad as a network drive - which will leave you free to drag & drop into a folder while it's connected to your network. If you're at home, or the office, that's the easiest and most efficient way to wirelessly share your PDF files over your own network.
Option 3: Readdle offers it's own Dropbox-Like storage online, and your 'free' account is included in the purchase of your app. This is a web-to-iPad storage method, which can be used while you're connected to any network - so it's handy for when you're away from home or the office. It doesn't offer the PC-Syncing that Dropbox does. Luckily, PDF Expert also supports Dropbox Syncing! Are you tired of all the options yet - no way, right? Also supported: Google Docs Syncing, MobileMe iDisk Syncing, anyWebDAV Server syncing (such as box.net), and even old school FTP/SFTP Server login/syncing!
However, even with all of these options, it still lacks the share-ability I'd like to see from within the documents themselves. Such as a 'Save & Update Dropbox' while you're working on notating something. Or, of course, update to any of the sharing options you've chosen - perhaps by setting a default share method for each document. This way, you'd be able to send along updated copies of your notated PDFs faster. Picky, I know, but would be brilliantly useful to have in addition to the regular 'send via email' option currently available.
With all these sharing options, and with being a robust and useful reading tool, I can't help but love Readdle's PDF Expert. Comparing other PDF readers, or even text editors, at the same price lets PDF Expert definitely come out on top.

[gallery size="thumbnail"]