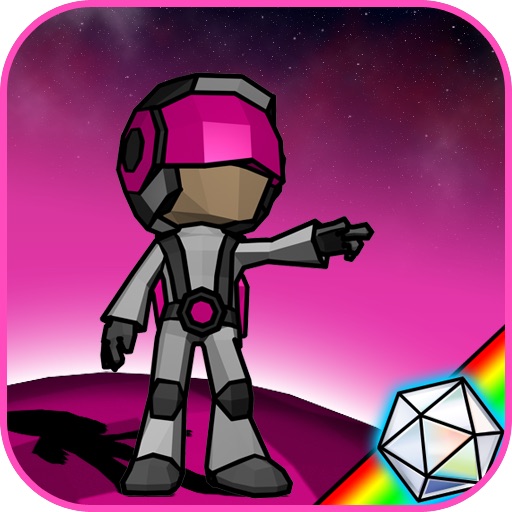 iPhone App
$2.99
Rating:
:: SENSORY SMORGASBORD
Radio Flare Redux is a colorful, addictive, side-scrolling space shooter experience whose immersive game play, driven by the pulsating rhythm and beat of its quality sound tracks, will completely engage you audibly and visually, throwing your visual-audit
Developer:
Chillingo, Ltd.
Price: 2.99
Version Reviewed: 1.0.1
Graphics / Sound
Rating:
Game Controls
Rating:
Gameplay
Rating:
iPhone Integration
Rating:
User Interface
Rating:
Re-use / Replay Value
Rating:
Overall Rating:
I must admit, when I first read about Radio Flare Redux, I was not impressed. While I appreciate its artistry, I'm not a fan of techno, club or house music (which I've never heard in any house I've been in). Neither am I a fan of any activity which could cause my retinas to pop (out or otherwise). That said, my expectations going into this game were admittedly low. The game, however, would prove me wrong (and keep my retinas intact).
Radio Flare Redux is the anticipated successor to the hit debut from Studio Radiolaris, Radio Flare, which was a finalist in the 2009 IGF Mobile and IndieCade competitions.
Radio Flare Redux is described as a "highly stylized, side-scrolling, multi-touch shooter" which claims to "redefine the shoot-'em-up and rhythm action genres," utilizing the iPhone/iPod Touch's multi-touch capabilities:
Radio Flare Redux' premise is pretty straightforward: Pilot your ship through various levels, pulsating to techno beats while blasting waves of on-coming enemies. Players maneuver their ship through an intense, sensory onslaught, while obliterating swarm after swarm of enemies.
Some of Radio Flare Redux' features include musical, rhythm-infused game play based on licensed techno, club and house tracks by internationally renowned DJs., 33 diverse planet levels, the option to play with either multi-touch or a virtual joystick, un-lockable rewards, such as new planets and a musical toy sequencer that lets you arrange sound effects in rhythm and a "Visualizer" mode which allows you to "cruise" through a level without enemies to enjoy the stimulating graphics and music, Crystal online leader boards and mission-based achievements and the ability to "Tweet" your screenshots using a built-in screen capture feature.
Radio Flare Redux' graphics are vibrant and dazzling. When combined with the pulsating music and intense game play, they provide the player with a colorful, immersive environment which immediately invokes "sensory overload." Background levels are infused with the game's soundtrack and the bright, animated colors and patterns interact with the beat. As you progress in the game, new visual enhancements, such as themes, ship color, etc. become available.
The game's soundtrack, as mentioned earlier, is comprised of licensed techno, club and house tracks written by internationally renowned DJs, including, among others, DJ Glow, Revolution, Kevin Gorman, Motor, Void and Binaerpilot. The tracks alone sound awesome, but integrating them with the game's handsome graphics and fast-paced game play provide a very satisfying, cosmic experience driven by rhythm and beat that will quickly throw your senses into "virtual overload." Even if you don't appreciate/care for this style of music, you'll appreciate the way it's integrated with the game's graphics and controls.
Radio Flare Redux' game play is unique. You move your ship with your left thumb, while using your right thumb to target and obliterate enemies. Simply sweep the screen with your right thumb to target enemies, while steering the ship with your left. Or, visa-versa if you like to play games upside down. To do this, you slide your thumb over oncoming enemies, targeting as many as you can before raising it again. By holding down on as many enemies as possible, you raise your score multiplier, and thus, your score (game play is centralized around pulling off combos and multipliers [targeting as many enemies as possible]). When you lift your thumb, all selected enemies will burst to the beat, leaving behind little, gold blocks containing points. Players do have the option of using a "virtual joystick," but this control scheme is very restrictive and makes game play awkward and difficult. Overall, I found the controls responsive and had no problems "serving" the on-coming onslaught of cosmic enemies.
Gameplay consists of two screens: The Planetary Map/Main Menu and the game level play screen. Game levels are represented as planets. Groups of planets comprise a Sector. There are 7 sectors and 33 planets:
At the beginning of each level, the game screen lists the "Track Title" and "Artist." The upper-left screen contains the pause feature, the score/score multiplier and the length of the song track. Level play time is defined by the length of the song.
The upper-right corner contains the player's star-status indicator: Each level begins with 5 "empty" stars. As you gain points, you gain life and your stars slowly fill until they're all completely full. Each time you die, however, a star (whether full or empty) is taken away and that's one less life available to you. If you run out of stars, the level ends.
There are six "pick-ups" or upgrades available during play. When a player "picks up" one of these items, it is used immediately/ automatically, i.e. the player does not have the option of using the item when he/she wants:
In order to advance in the game, players need to earn at least three stars for each level. At the conclusion of each level, players are shown two screens, displaying their play statistics for that level:
You can't go to the next level (planet) unless you've reached a certain point level. On this point, I can say that as a player goes from one level to the next, it does get harder, even requiring players to switch/alternate thumbs.
As stated earlier, game play is fluid and frenetic. The action's pace is dictated by enemy movement and the pulsing rhythm/beat of the song track. Scores of enemies will target you in waves, requiring dexterity and fine-tuned "thumb oppositionality." The game play, visuals, and soundtrack, independently, are quality components, but the game's integration of all three is what makes it so unique.
The game is not without flaws, however. While I had no problems with the game's controls, some may find they take some getting used to. For example, lifting your left finger from the screen by accident can default your ship's location to your right finger's position. This can become annoying, but actually helped me in many instances. As the game and enemy movement progress, you will find your fingers fumbling over and around each other in an effort to quickly dispatch the oncoming horde while remaining untouched. While awkward at first, I quickly learned how to switch fingers to adapt to enemy movement and game play.
Parts of the game became a little mundane, also: While each level's background, music, etc. are different, the basic template remains the same throughout all levels and the different types of enemies, most of which are little more than cell-shaded, embellished shapes, eventually become repetitive. Also, ironically, one of the game's "main ingredients," the sound track, somewhat restricts the game play experience, in that players need to wear headphones (or hook the iPhone up to a good external speaker system) in order to experience all this game has to offer. Moreover, if you use the iPhone's ear buds/ear phones accessory, the wire (at the jack site) frustratingly impedes your play, i.e. it gets all up "in your business," so I would strongly suggest using headphones having a 90-degree jack.
Radio Flare Redux is a visually pleasing, charming, addictive, quality side-scrolling space shooter experience whose game play (enemy movement/actions, background animation, etc.) is driven by the rhythm and beat of its quality sound tracks. Its bright, pulsating immersive environments and game play will completely engage you audibly and visually (I was drinking punch and cooking a quiche, so all my senses were engaged), have your head and heart pumping and your thumbs wiggling throughout every level of play. I thoroughly enjoyed playing through its 33 levels over and again.
Moreover, the star unlock feature, combined with Crystal online high score and achievements, give the game high replay value. At $2.99, Radio Flare Redux is well-worth its price and I recommend the game to anyone who enjoys or is looking for a quality, 2-D, cosmic side-scrolling sensory adventure.