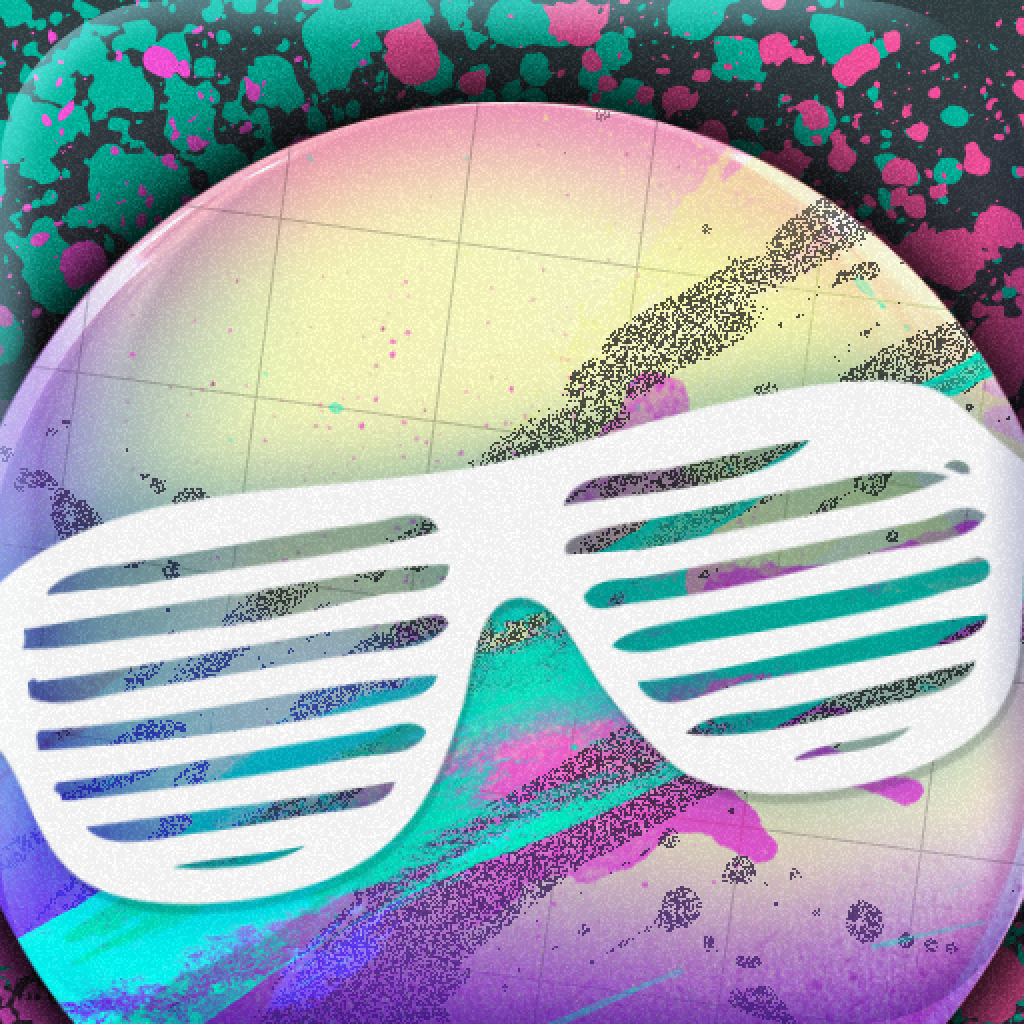 + Universal App
$0.99
Rating:
:: RADICAL
Radballs is a rhythm based matching game that takes design cues from the great decade of the 80's.
Developer:
Glow Play
Price: $2.99
Version Reviewed: 1.0.1
Device Reviewed On: iPhone 3GS
Graphics / Sound
Rating:
Game Controls
Rating:
Gameplay
Rating:
Replay Value
Rating:
Overall Rating:
If there is one thing that iOS players clamor for more than anything, it's more games in the App Store that embrace the timeless, in-your-face neon aesthetics of the 80s. Alright, this might not be an entirely accurate statement, but once players lay their eyes on
Radballs
- its design style wouldn't look out of place on a Trapper Keeper - they will have to admit that this is something that they don't see often in the App Store.
Radballs is a rhythm-based matching game in which players match colorful balls, called Radballs surprisingly enough, into groups of at least four to create blocks. These blocks are then cleared from the screen by a passing bar that moves to the beat of different 80's-esque tunes. Players can also grab the bar and scratch it over the blocks to build up bonus points. This also "scratches" the music, adding to the games specific atmosphere. When blocks are cleared the player receives (what else) Radness energy that fills up a meter. Each level is completed when the meter is filled and the player moves on to the next level.
There are several different types of power-ups such as bombs, lighting, and ice blocks that randomly drop to help the player clear each level. These power-ups are activated by touching and holding them, and the powers are controlled by unique touch gestures.
Radballs is a fairly simple matching puzzle game with some interesting rhythm elements added. What really sets it apart from other matching games is the music and art style, both of which beautifully evoke the 80's without being too campy or overly derivative. The music is so phenomenal that players may want to start a game and just let it run so they can listen. The bright, colorful art changes periodically during the game but stays faithful to the game's theme showing different design aesthetics popular in the 80s.
Radballs is a fun game, but it is best approached as more of a full sensory experience rather than a mindless time sink. The gameplay may not be revolutionary but the complete experience won't leave players disappointed.